Who is Scott Beierle? Tallahassee Yoga Studio Shooter Previously Arrested for Groping Women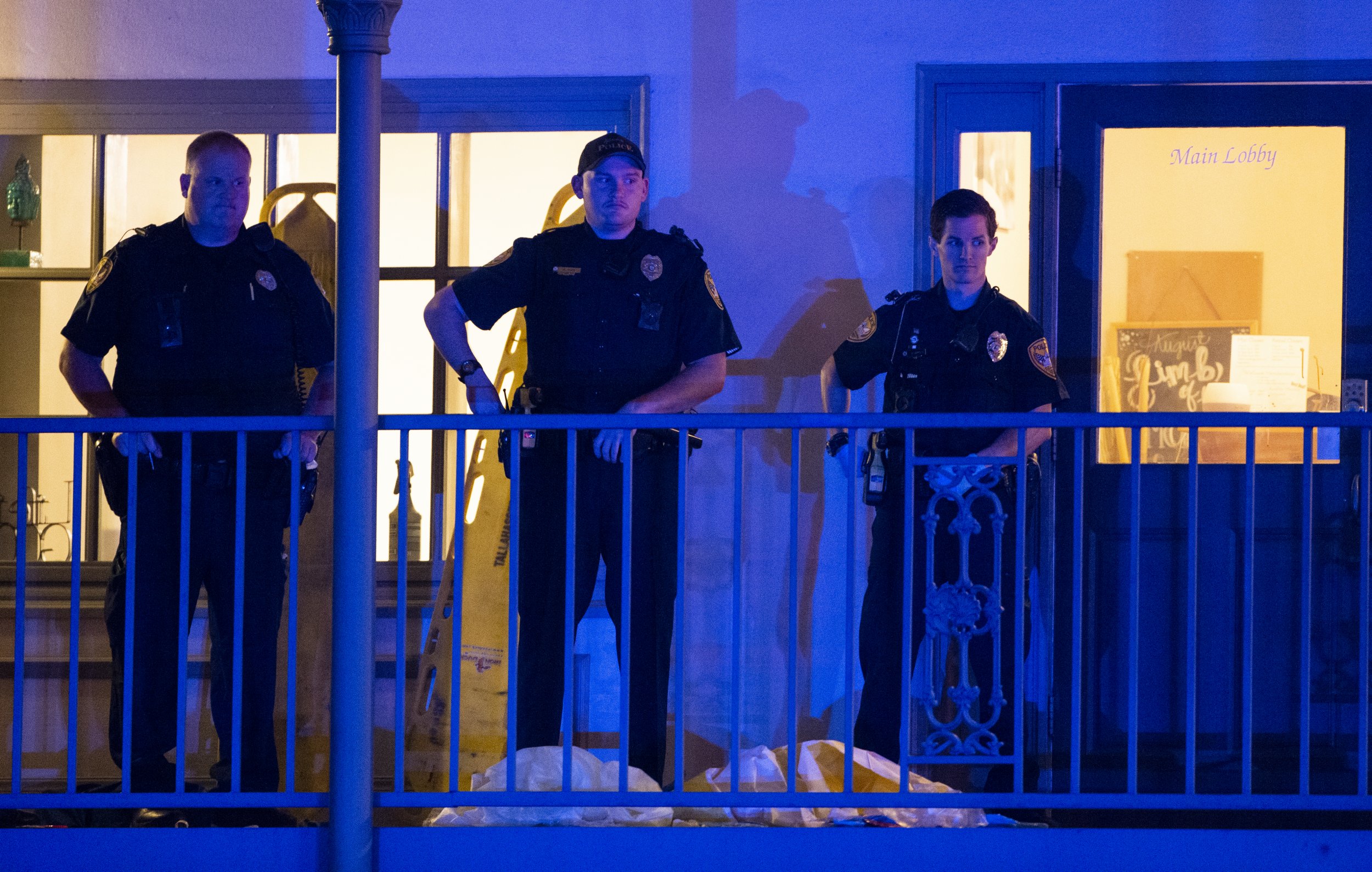 Scott Paul Beierle killed two people and injured five others when he opened fire on a yoga studio in Tallahassee, Florida, on Friday evening, police said. Six people suffered gunshot wounds and one was pistol whipped in the attack at Hot Yoga Tallahassee.
Beierle killed himself in the incident, according to Tallahassee Police Chief Michael DeLeo.
The gunman's LinkedIn profile said he had been a "job seeker" since 2013. The account said that he graduated from State University of New York at Binghamton with a degree in political science and government in 2002 and that he obtained master degrees in urban and regional planning and public administration from Florida State University in 2013.
He served as an English teacher between 2005 and 2007. Beierle then became a deputy director of supply and logistics for the U.S. Army, holding the position between 2008 and 2010.
Newsweek subscription offers >
He was arrested in 2012 and 2016 after being accused of grabbing womens' buttocks, according to WCTV, which cited court records.
In the first incident, a woman said Beierle groped her at a dining hall at FSU. Another woman also said that Beierle had inappropriately touched her multiple times in the prior month.
In the 2016 incident, he reportedly requested to rub sunscreen on a woman's buttocks. She denied the request. Beierle then groped her and left.
Charges were later dropped in both cases.
Newsweek subscription offers >
The gunman was also arrested for trespassing at a FSU dining hall in 2014, when he had a campus-wide trespass warning against him.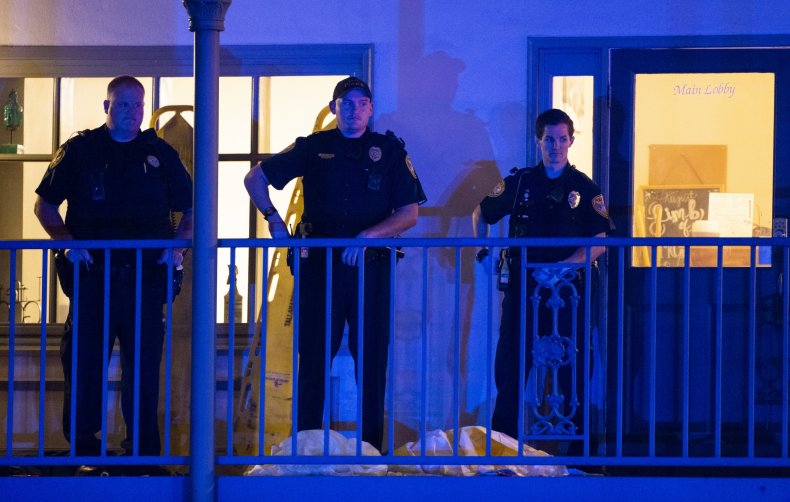 The victims of the shooting were 61-year-old Nancy Van Vessem, and 21-year-old Maura Binkley.
Binkley was a FSU student. Van Vessem was a faculty member of the university's medical school. Van Vessem was an internal medicine doctor who was the chief medical director for Florida's Capital Helath Plan, according to the Tallahassee Democrat.
"There are no words to express the shock and grief we feel after learning of the deaths of Maura Binkley and Dr. Nancy Van Vessem. To lose one of our students and one of our faculty members in this tragic and violent way is just devastating to the Florida State University family," FSU President John Thrasher said.
"The truth is that these occurrences have become far too frequent in our society," Tallahassee Mayor Andrew Gillum, the Democratic nominee for governor, said. "I would ask that the community continue to lift up the victims, those who are still recovering from their injuries."
Who is Scott Beierle? Tallahassee Yoga Studio Shooter Previously Arrested for Groping Women | U.S.