Who Is Sheikh Abdullah bin Ali al-Thani, the Qatari Royal Held 'Prisoner' in the UAE?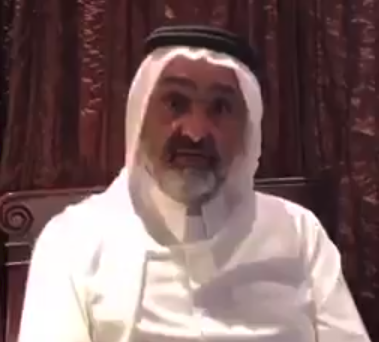 Qatar's Sheikh Abdullah bin Ali al-Thani has released a video statement claiming he is being held against his will in the United Arab Emirates, in what appears to be the latest escalation in monthslong hostilities between Qatar and its neighbors.
Al-Thani, the son of deposed Qatari emir Sheikh Ali bin Abdullah al-Thani, released the statement Sunday saying he was a prisoner in the UAE capital of Abu Dhabi, Al Jazeera reported.
Related: Hajj 'war' between Saudi Arabia and Qatar leaves Qatari pilgrims unable to visit Islam's holy sites
He added that if anything were to happen to him, it would be the fault of Sheikh Mohammed, apparently a reference to Abu Dhabi's Crown Prince Mohammed bin Zayed, who has effectively ruled the emirate since his father, Khalifa bin Zayed, suffered a stroke in 2014.
"I am currently in Abu Dhabi. I was a guest of Sheikh Mohammed. I am no longer a guest—I am a prisoner," Abdullah said in the Arab-language video statement, which was circulated on social media.
"They told me not to leave. I am afraid that anything could happen to me and the people of Qatar would be blamed. So I just wanted to inform you that if anything happens to me, the people of Qatar are innocent," he added.
Abdullah's father ruled as the emir of Qatar for 12 years, from 1960 to 1972. During this period, Qatar gained independence from Great Britain, in 1972. Abdullah has an ambiguous position in the Qatari royal family since his father was deposed by Khalifa bin Hamad al-Thani in the early '70s.
Without any official portfolio and maligned by Qatar's new rulers, Abdullah kept a low profile for decades before appearing regularly on Saudi and Emirati television supporting a land, sea and air blockade imposed on Qatar in mid-2017. The Persian Gulf diplomatic crisis, now in its eighth month, escalated as Saudi Arabia and its allies, the UAE, Bahrain and Egypt, accused Qatar of supporting terrorism and colluding with Saudi Arabia's principal regional rival, Iran.
The UAE has denied it is holding Abdullah against its will. The country's official WAM news agency carried a statement from a source in the country's Ministry of Foreign Affairs calling the claims baseless.
"Sheikh Abdullah al-Thani expressed his desire to leave the UAE and was provided with all help needed to facilitate his departure from the UAE," the ministry source said.
"Such allegations and practices have become a continuous approach by Qatar in the way of handling its crisis," the source added.