Who is Shelley Joseph? Judge Being Investigated For Allegedly Helping Immigrant Flee Arrest by ICE
Republican Massachusetts Governor Charlie Baker has called on court officials to remove a Newton District Court judge from presiding over criminal cases, as a federal grand jury reportedly investigates whether she helped a defendant flee from U.S. Immigration and Customs Enforcement (ICE) agents.
Newton District Court Judge Shelley M. Joseph has been accused of helping defendant Jose Medina-Perez escape ICE officials during a court hearing, according to The Boston Globe, which first broke the story.
Medina-Perez, a twice-deported immigrant, had been in court facing drug charges, as well as a fugitive warrant for driving under the influence in Pennsylvania—but he also had, on his record, a detainer from ICE, the Globe reported.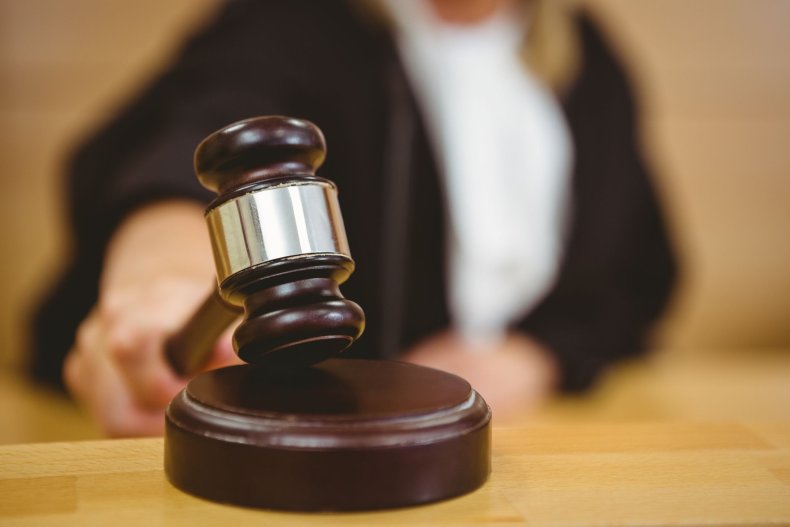 An ICE detainer is a written request, asking that local jail or other law enforcement detain an individual for up to 48 hours after their release in case the immigration agency wants to take them into federal custody. Unlike federal warrants, compliance with ICE detainers is voluntary.
On the day of Medina-Perez's hearing, which the Globe said took place in April, an ICE agent was reportedly present in the courthouse, waiting to detain Perez and start the process to deport him.
In an audio recording obtained by the Globe, Medina-Perez's defense attorney can reportedly be heard at the bench with the prosecutor and Judge Joseph discussing ICE's presence.
At one point during the record, Joseph can reportedly be heard asking to "go off the record for a moment."
What was said after that is unclear, however, instead of being turned over to ICE, Medina-Perez was instead escorted downstairs, released from custody and allowed to leave the courthouse from a back door, escaping ICE's grasp, according to The Globe.
Asked to confirm whether an investigation into Joseph's role in the incident was underway, U.S. District Court for the District of Massachusetts spokesperson Liz McCarthy told Newsweek her office "can neither confirm nor deny investigations."
Speaking to the Globe, Baker said there was a "federal case" underway and said he believed Joseph should not be able to hear criminal cases until it is "resolved."
"Look, judges are not supposed to be in the business of obstructing justice," The Massachusetts governor said.
State trial court rules dictate that judges and their staff neither help nor hinder federal immigration authorities.
If Joseph did help Medina-Perez flee from ICE agents, Baker said he believes she may have effectively been violating court policies.
"The facts of this case as presented by media indicate a willful attempt to obstruct the work of a federal law enforcement official and that's an inappropriate role for a judge," Baker told Boston 25 News.
In a written statement, the Massachusetts Association of Criminal Defense Lawyers said they do not agree with Baker, however, telling the news channel that "both US citizens and noncitizens are being denied due process and access to our courts in Massachusetts because of ICE arrests in and around courthouses."
"ICE interference in our state court proceedings has significantly undermined the ability of our courts to deliver justice," the association added.
Indeed, ICE has long come under fire over its practice of waiting for immigrants outside courthouses in a bid to detain them once they leave scheduled hearings.
Earlier this year, former acting ICE director Thomas Homan issued a policy directive allowing agents to enter federal, state and local courthouses to arrest undocumented immigrants despite widespread objections from immigration advocates, who warned that the move would discourage immigrants from showing up for court hearings.
ICE and Baker's office have not responded to a request for comment for this article.