Who Shot Bin Laden? Former Navy SEALS Make Rival Claims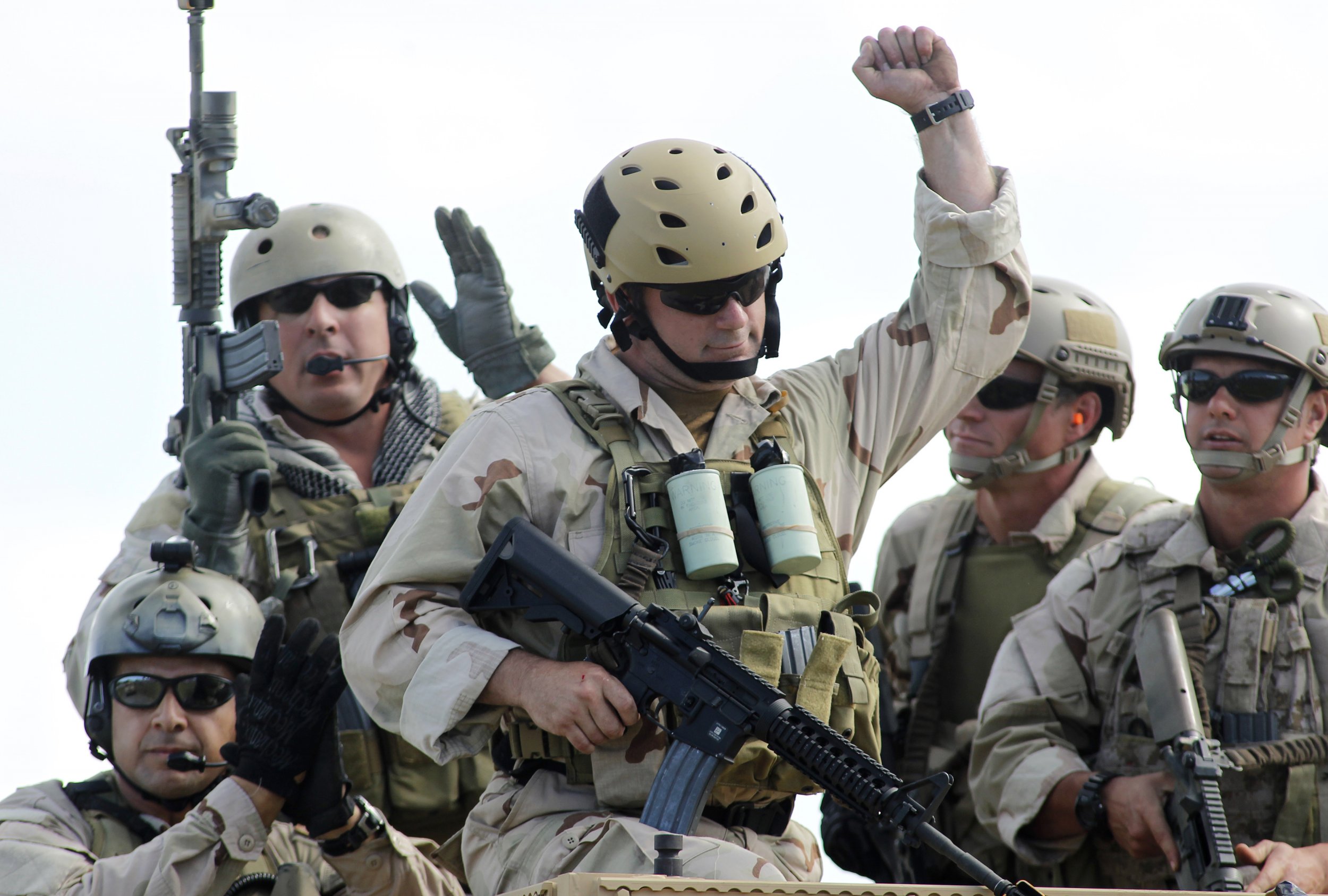 Members of the U.S. Navy Seal commando team that killed Osama bin Laden at his Pakistan hideout in May, 2011 are making conflicting claims as to who actually shot the al Qaeda leader.
The Washington Post published a story on Thursday quoting Rob O'Neill, a former SEAL, as claiming to have fired the fatal shot that hit bin Laden in the forehead after O'Neill stormed into a room in bin Laden's house in Abbottabad.
The claim by O'Neill, who travels the country giving motivational speeches, was countered by a source close to another SEAL team member.
The source, speaking on condition of anonymity, said the team member told him the fatal shot was fired by one of two other men who entered the room before O'Neill.
The Post said O'Neill acknowledged shots were fired at bin Laden by at least two other Seal team members, including Matt Bissonnette, a former Seal who wrote a 2012 book about the raid entitled "No Easy Day."
The book did not identify the person who shot bin Laden.
NBC News quoted Bissonnette on Thursday as saying: "Two different people telling two different stories for two different reasons ... Whatever he (O'Neill) says, he says. I don't want to touch that."
Last year, after Esquire Magazine published an interview with an anonymous SEAL member, now widely reported to have been O'Neill, who claimed to have shot bin Laden, other media outlets questioned the account.
An article entitled "Who really killed bin Laden," by Peter Bergen, a CNN analyst and al Qaeda expert, quoted a then-serving SEAL team member saying the story as presented by Esquire was "complete B.S."
A representative of a speaker's organization which says it represents O'Neill said he was unavailable to comment. O'Neill's page on the website of the organization describes his career as a SEAL, but makes no mention of a role in killing bin Laden.
Bissonnette's lawyer, Robert Luskin, acknowledged Thursday that Bissonnette for some time had been under criminal investigation by both the Naval Criminal Investigation Service and the Justice Department for possible violations of a U.S. espionage law because he did not seek official clearance before publishing his book.
Bissonnette denies wrongdoing.