Who Should Run in 2020? Sanders, Warren, Michelle Obama Beat By 'Someone New,' Poll Shows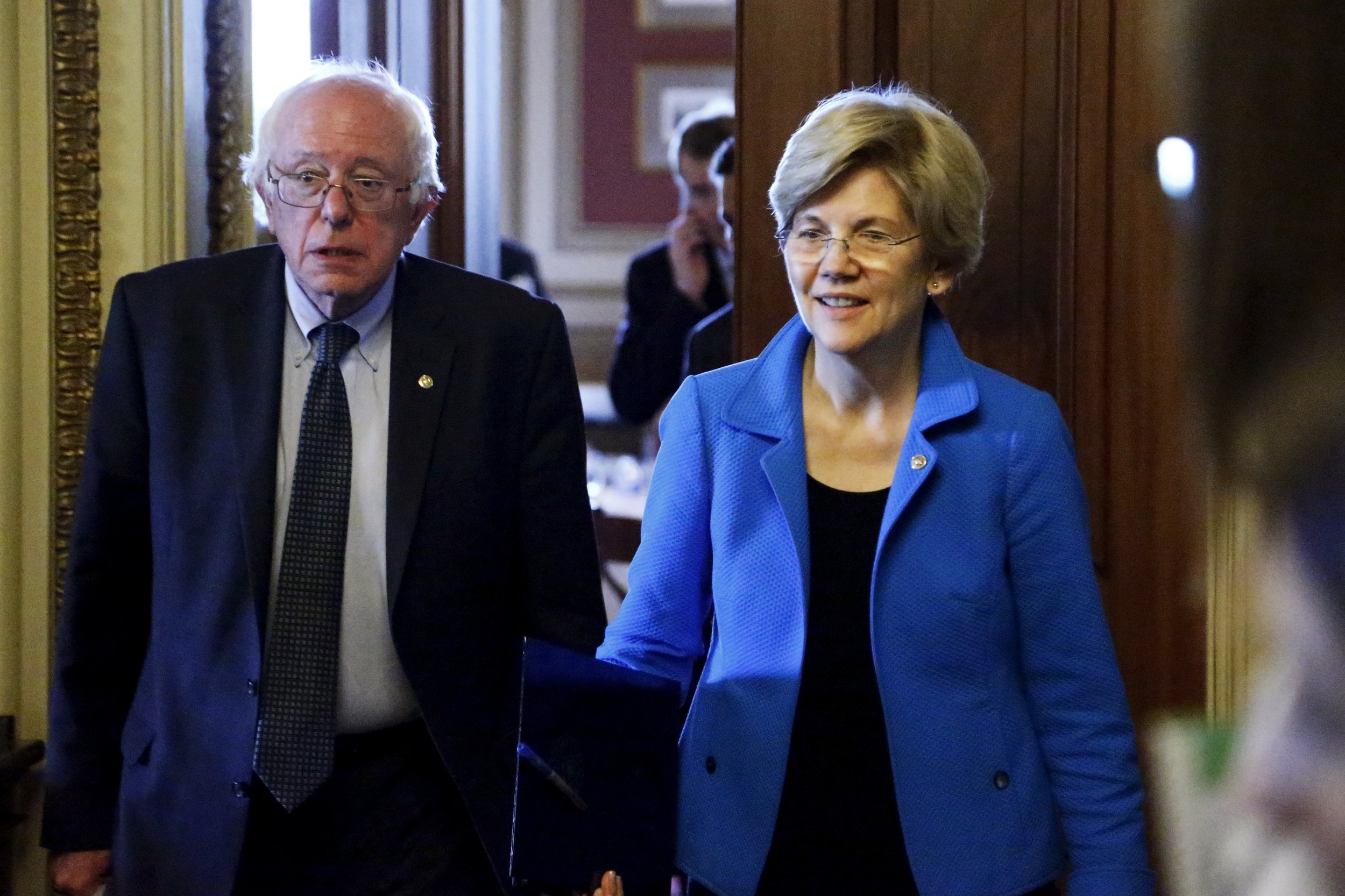 It's not entirely clear who voters do want the Democrats to offer as their nominee for the 2020 presidential race. But a new poll this week showed they might not want the same old options.
A Harvard-Harris survey polled voters on potential liberal candidates and no real front-runner emerged. Fourteen percent chose 2016 candidate and Vermont Sen. Bernie Sanders; 11 percent chose Michelle Obama (who has repeatedly said she would not run); nine percent went with Massachusetts Sen. Elizabeth Warren and eight percent decided on 2016 Democratic nominee Hillary Clinton. New York Gov. Andrew Cuomo and New Jersey Sen. Cory Booker each got three percent support.
The survey included some fringe candidates—although it's worth noting that the current U.S. president is a reality TV veteran in the WWE Hall of Fame—who registered minor levels of support. Mark Cuban, the outspoken billionaire owner of the NBA's Dallas Mavericks, earned four percent support, while the queen of daytime television, Oprah Winfrey, garnered three percent.
The overwhelming favorite among respondents, however, was the choice "someone new." That option drew a strong 45 percent.
Who's leading the Democratic Party now? "No one," said 40 percent of respondents, according to the same survey. Former President Barack Obama—currently spending much of his time relaxing outside of Washington, D.C.—was declared the leader of the party by 15 percent of respondents, the most of any individual. The Harvard-Harris poll suryed 2,092 registered voters from March 14-16.
Sanders and Warren have been vocal leaders in the Senate speaking out against President Donald Trump. The Vermont lawmaker railed against the president's health care plan, immigration policies and cabinet appointees this week at a rally.
"President Trump thinks he's a tough guy because he's taking on farm workers who make nine or ten bucks an hour; he's a tough guy because he can throw moms and dads out of this country," Sanders said. "Well, I say to Mr. Trump, 'If you're such a tough guy, why don't you take on the insurance companies and the drug companies and Wall Street? Instead of appointing half of Wall Street on your cabinet, why don't you take on the crooks on Wall Street who have destroyed this economy?'"