Who Should Write Your Company's Blog Content?
Because content is such an important part of search engine optimization and establishing your credibility as an expert in your field, it's worth the effort to produce high-quality blog content.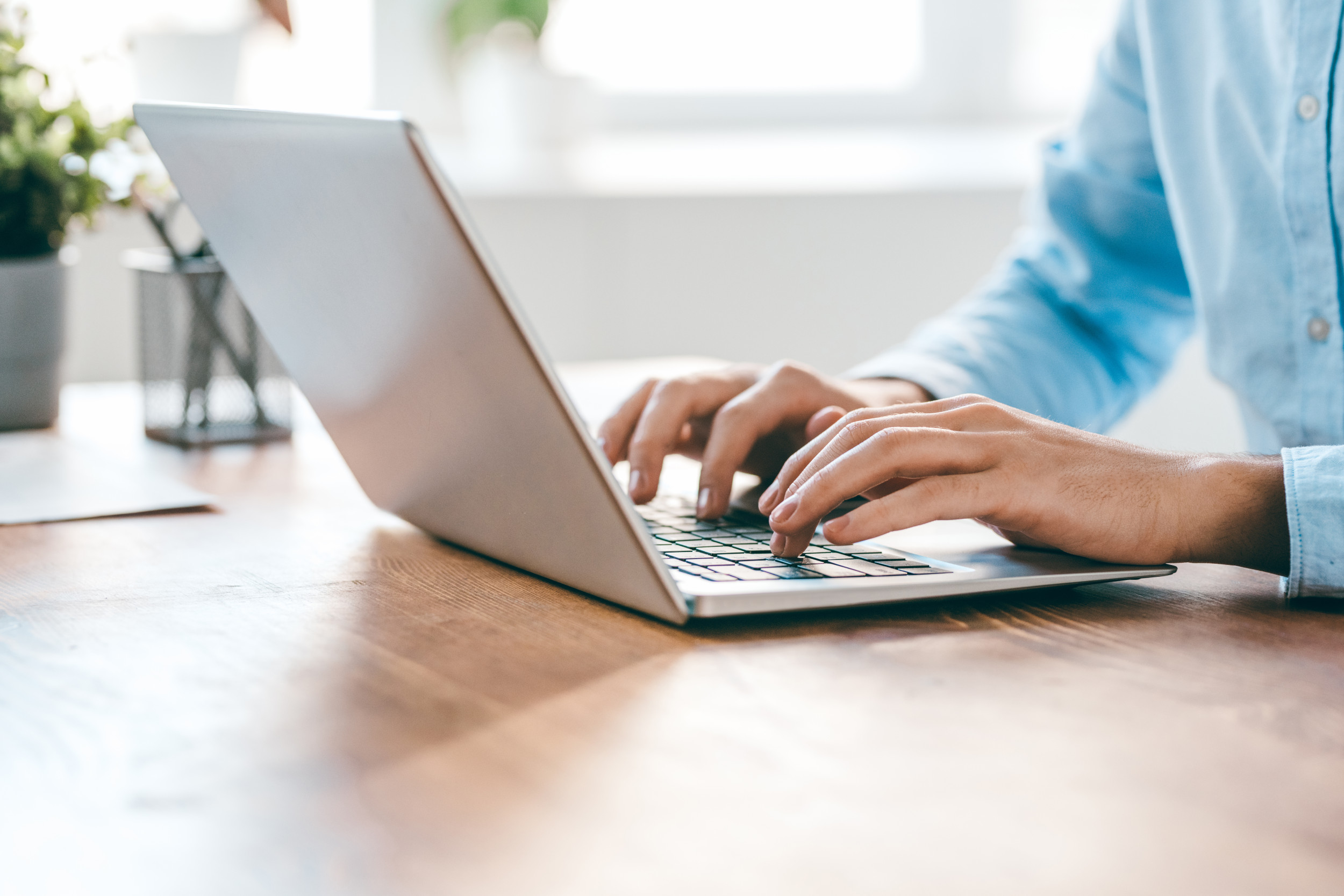 The content you publish represents you. Content is one of the most important aspects of your marketing strategy—arguably the most important. Content is the food that Google eats and what allows your website to show up at the top of search results pages. Without it, there would be nothing for Google to index. It's what the algorithm uses to determine what your website, and your business, are about, and the quality of that content is a top factor in where it will fall on the search results page.
Because content is such an important part of search engine optimization and establishing your credibility as an expert in your field, it's worth the effort to produce high-quality blog content. However, it's also one of the largest, most time-consuming tasks involved in digital marketing. It's led a lot of my clients to ask me who should be writing their blog content. Is it important to write your blog posts yourself, or is it okay to outsource them to a freelancer or agency?
Write Your Own or Outsource?
There are pros and cons to both writing your own blog content and outsourcing it. It's a big task, and it may not be worth your time if someone else can do it just as effectively, or if you don't have the skill to write content of the quality you want to produce. But outsourcing carries a number of risks, from getting scammed to simply not having enough of your organization's voice or character present in the writing.
Blogs are a unique type of content, and not every business needs to have one. In fact, having a poor-quality blog or one that isn't updated frequently can do more harm than good. Unlike informational pages or transactional pages on your website, blogs are a way to continuously connect with your audience and frequently feed new content to Google's algorithm.
The History of Blogs
To answer who should be writing the content for your blog, let's look at the history of blogs. When blogs first started, back in the early days of the internet, they were places for people to talk about their lives or subjects they were personally interested in. Blogs were a casual form of media that allowed readers to feel connected to the writer. In some instances, they functioned as a form of social media.
While those types of blogs still exist, the purpose of blogging has changed significantly. There are many varieties of blogs nowadays, and while you might follow a few that you read regularly like the modern version of a favorite column in the newspaper, the majority of blog posts you read are found through search results when you're looking for specific information.
The internet has changed, and so has the way we use it. Google knows this, and so the way it prioritizes search results reflects these changes. The algorithm focuses on satisfying user intent over anything else. Blogs now serve multiple purposes: they're a way to stay connected to your readers through regular publication, a way to continuously put out new content for Google to index to boost your search rankings, and a way for you to draw in new traffic, which can boost your SEO as well as bring in possible business leads.
The purpose of a blog has changed over time, but there's an element that remains the same: the content you're publishing should still have your voice or perspective—in other words, your expertise. As an expert in your field, you are able to provide information and expertise in your blogs that can set you apart from competitors. It's what makes your blogs unique and worthwhile to read.
How To Decide Who Will Write Your Blog Content
If you don't have the time or skill to write your own blog posts, I still recommend having someone from within your organization do it. They'll have the knowledge and expertise of your business needed to make your blog posts worthwhile.
What you want to avoid is generic content. It's not necessary to make your blog posts humorous or to inject much of your personal "voice" or verbiage into the writing. The voice of your company should be professional and demonstrate your knowledge. You simply want to provide excellent, informative content that establishes you as an expert in your field and satisfies the reader by answering their questions and providing useful insight.
If you don't have someone on your team who has the time or skill to create excellent blog posts, you can outsource them, but it's important to find a writer who is knowledgeable about your area of business and who can adapt their style to fit your business. Rather than hiring freelancers for one-off articles, it's best to establish a relationship with a writer who can learn about your business and produce authentic blog posts that reflect your expertise. Having the writer interview you provides them with your expert information in your voice.
Take the opportunity to evaluate the blog content you currently have with this perspective. Does it represent the expertise of your business? Does it provide valuable information and engage the reader? Are you proud of it?
If the answer to any of these questions is no, you may need to reevaluate your content strategy. That could mean hiring a professional writer, producing your own content if you've been outsourcing it, or changing the focus of your blog if it doesn't suit its intended purpose. As you adjust your blogging strategy, prioritize creating quality content that demonstrates your expertise and builds trust with your prospective clients. Remember, your content represents you online.