Who in Silicon Valley Is Backing Apple in Its Fight With the FBI?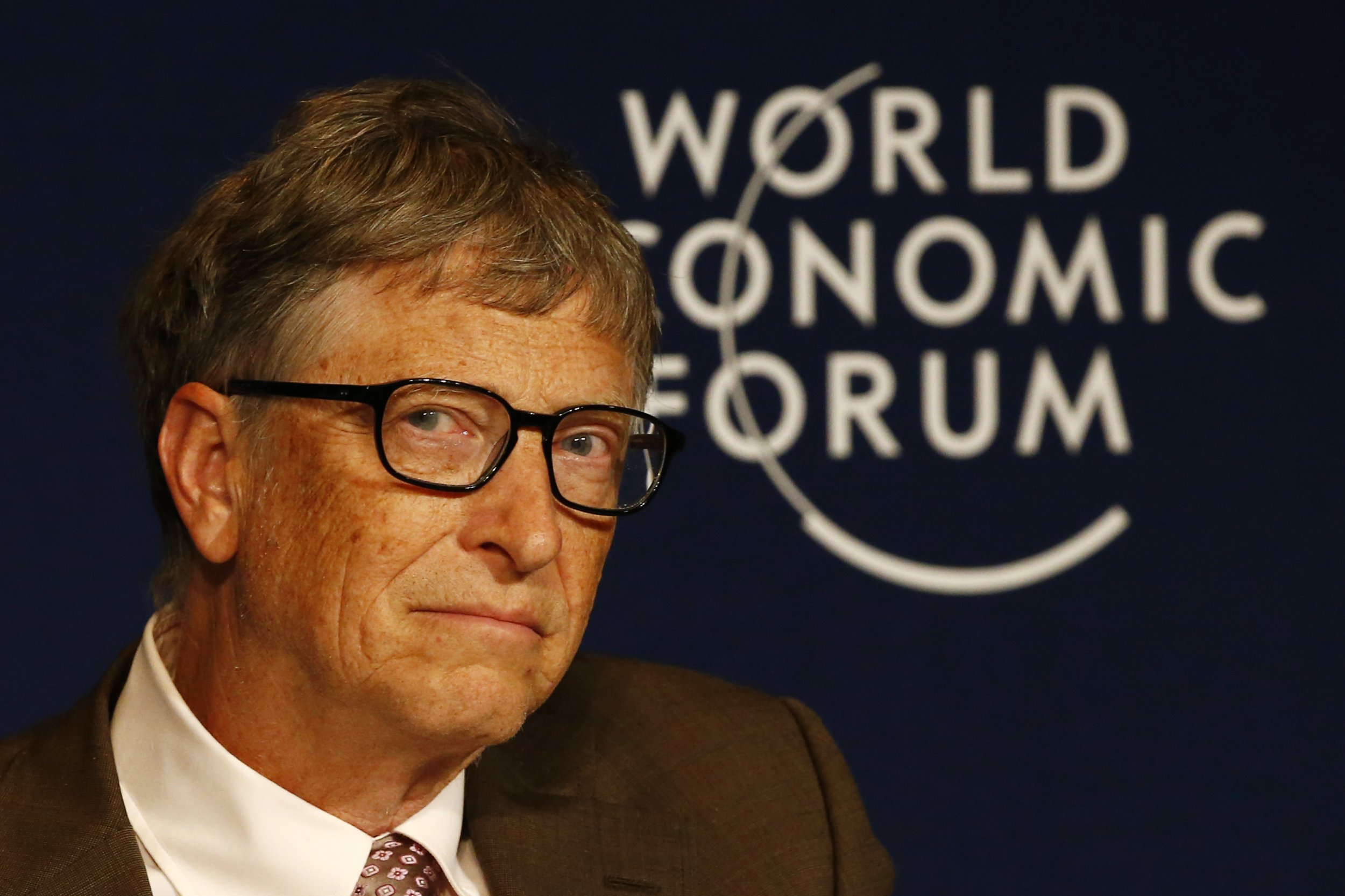 In the past week, tech executives, government officials and celebrities have commented on whether or not Apple should cooperate with the FBI in decrypting the iPhone of the San Bernardino shooter Syed Rizwan Farook.
The FBI, the Department of Justice, the White House and senior congressional leaders have all sided with the court order from Magistrate Judge Sheri Pym, who told Apple to cooperate with the FBI. Privacy advocates and civil liberties organizations, meanwhile, see a dangerous precedent that may ruin cybersecurity. But who's siding with whom? Newsweek took a stab at organizing the pack.
Google CEO Sundar Pinchai: Apple
The day after Apple CEO Tim Cook wrote his letter opposing the court order, Pinchai released five tweets supporting Cook's message—which some outlets called a soft backing of Apple's position.
Despite speaking in favor of user privacy, Google has been in hot water over digital privacy. Earlier this month, UC Berkeley students sued Google, alleging that the company violated the Electronic Communications Privacy Act by illegally intercepting and scanning gmail-powered university emails for advertising purposes.
WhatsApp Founder Jan Koum: Apple
Koum, who serves as director for Facebook after his popular messaging app was sold to Facebook, shared Cook's letter on his Facebook page in support. "I have always admired Tim Cook for his stance on privacy and Apple's efforts to protect user data," Koum writes. "Today our freedom and our liberty is at stake."
Koum should know what it's like to endure government pressure to open up encrypted data. Over the past six months, Brazil, Bangladesh and Uganda have tried to block WhatsApp for its end-to-end encryption.
Facebook CEO Mark Zuckerberg: Apple
In an onstage interview at the Mobile World Congress in Barcelona, Zuckerberg sided with Koum in supporting Apple. "We're sympathetic with Apple on this one. We believe in encryption," Zuckerberg says.
Microsoft Founder and Former CEO Bill Gates: It's Complicated
Bill Gates got himself in hot water on Tuesday for seeming to support the FBI. "This is a specific case where the government is asking for access to information," Gates said on CNN. "They are not asking for some general thing, they are asking for a particular case."
But Gates argues that his stance is far more nuanced than what the headlines have been saying. On his television interview with Bloomberg Tuesday, Gates says he was "disappointed" by the original report from The Financial Times which labeled Gates as pro-FBI. "I do believe that with the right safeguards, there are cases where the government on our behalf—like stopping terrorism which could get worse in the future—that that is valuable," says Gates.
Microsoft CEO Satya Nadella: ???
Along with Apple, Microsoft is part of the Reform Government Surveillance (RGS) coalition created to address to collectively reform government surveillance from targeting individuals and access to their data. The RGS released a carefully worded statement, filling in for Microsoft and its CEO Satya Nadella, who both have stayed mum on the issue so far.
At best, RGS offered a weak support for Apple. "RGS companies remain committed to providing law enforcement with the help it needs while protecting the security of their customers and their customers' information," reads the RGS statement. There was no mention of Cook's letter or the FBI case in the statement.
Twitter CEO Jack Dorsey: Apple
Dorsey did not mince words on whom he was backing.
McAfee Anti-Virus Founder John McAfee: Apple, but Offering Help to the FBI
Former computer security businessman and fugitive billionaire, current Libertarian Party presidential candidate John McAfee could not shy away from the tech-heavy war of words. He dived right into the heart of the issue with an op-ed at Business Insider, saying he himself will decrypt the iPhone for the FBI, free of charge, in three weeks, or he will "eat [his] shoe on the Neil Cavuto show" if he fails.
"And why do the best hackers on the planet not work for the FBI?" McAfee writes. "Because the FBI will not hire anyone with a 24-inch purple mohawk, 10-gauge ear piercings and a tattooed face who demands to smoke weed while working and won't work for less than a half-million dollars a year. But you bet your ass that the Chinese and Russians are hiring similar people with similar demands and have been for many years. It's why we are decades behind in the cyber race."
California Senator Dianne Feinstein: FBI
Despite being the former mayor of San Francisco and a longtime senator from California, Feinstein does not have the best amicable relationship with Silicon Valley. Feinstein, who serves as the vice chair on the Senate Select Committee on Intelligence, says, "Apple is not above the laws of the United States, nor should anyone or any company be above the laws," and it should comply with FBI's demands.
Silicon Valley Representative Mike Honda: Apple
Democratic Representative Mike Honda backed his Apple constituents in Cupertino, referring to his childhood living in the Japanese internment camps during World War II in his defense of Apple. He joins another Democrat from California, Representative Ted Lieu, in being the two politicians on Capitol Hill who have not followed bipartisan support for the FBI.
"Each was an example of fear for our safety overriding our dedication and adherence to our principles," he said. "Each time, the result was the same, we violated the fundamental rights of our people, with no added security."