Who is Soobin? Newest Member of TXT Announced by BTS' Record Label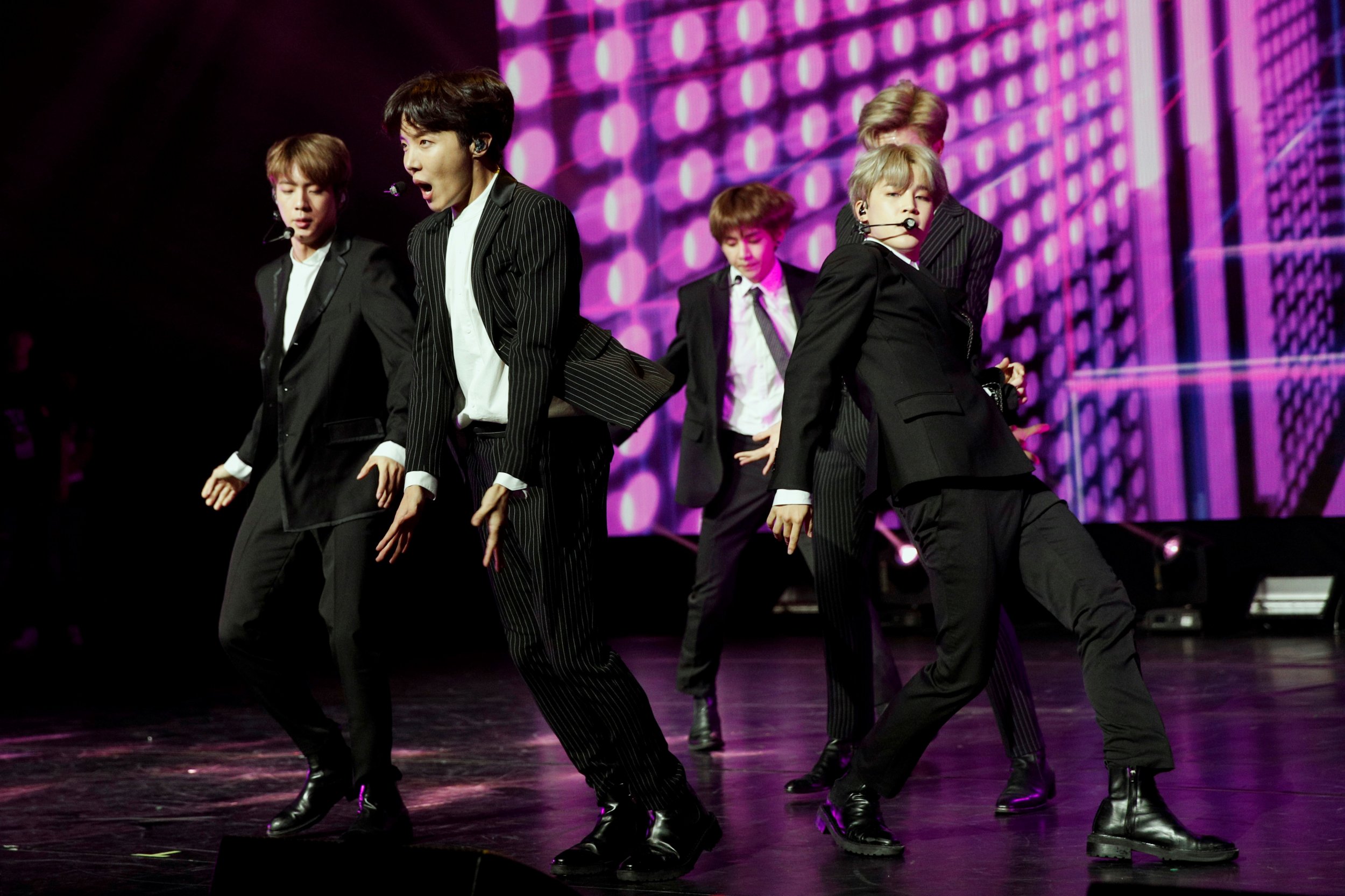 BTS' record label, Big Hit Entertainment, took to social media Sunday to announced its newest member of up-and-coming band TXT.
Soobin was announced via Twitter as the second member of boy band TOMORROW X TOGETHER – or Tomorrow by Together, as it's read in Korean.
Not much is readily known about the band's newest addition; however, through his introductory video posted by the Big Hit on YouTube, it's possible to gather some hints.
The video is just over a minute long and features Soobin in various locations in a school building – this could hint that the band member is young and finishing up his studies. With soft-electronic beats in the background, Soobin is seen with his head on the desk and staring out the window. Both of the scenes could hint that either he's no fan of school or considered a day-dreamer.
As the video continues, Soobin takes a sip from a juice box – child-like personality, perhaps? – and is then seen running to a rooftop to ride his bike and stare at the skyline. This could possibly hint at a fun-loving spirit and a yearning for bigger and better things.
While the video is a sweet introduction to the young band member, we will only be able to speculate until the band makes its full-reveal.
Soobin's reveal comes 3 days after TXT's first band member announcement on Thursday.
Big Hit followed the same approach in revealing Yeonjun, who was described as a "19-year-old member with outstanding dancing skills," according to a Billboard report.
While Yeonjun also had an introductory video, his was extremely different in comparison to Soobin's. Instead of school as the main backdrop, Yeonjun is seen alone in an arcade with high-tempo tunes. While playing, a robotic voice is heard saying "danger" – possibly hinting toward player-tendencies?
The Morse code-tone at the conclusion of Yeonjun's video was quickly decoded by fans as the word "dreaming."
"TOMORROW X TOGETHER is a bright and youthful boyband where each member is different from one another, shining in their own way to create a synergy. Just as how their name suggests, the different members have all come together under one dream in hopes of building a new tomorrow," Big Hit said in a statement to Billboard.
TXT is not done with their surprises, with another band member reveal happening in the coming days, according to the band's online countdown.
Big Hit is probably most known for its role in the creation of mega-hit boy band, BTS, who made their debut in 2013. Over the years, BTS has released multiple EP's; however, 2018 was a huge year from the boy band with the release of three full-length albums: "FACE YOURSELF", "Love Yourself: Tear" and "Love Yourself: Answer."
Despite their South Korean-origin, BTS has made waves across the globe, making it on multiple top-music charts.