Who Is Stephen Crabb, the First Conservative To Stand For Leader?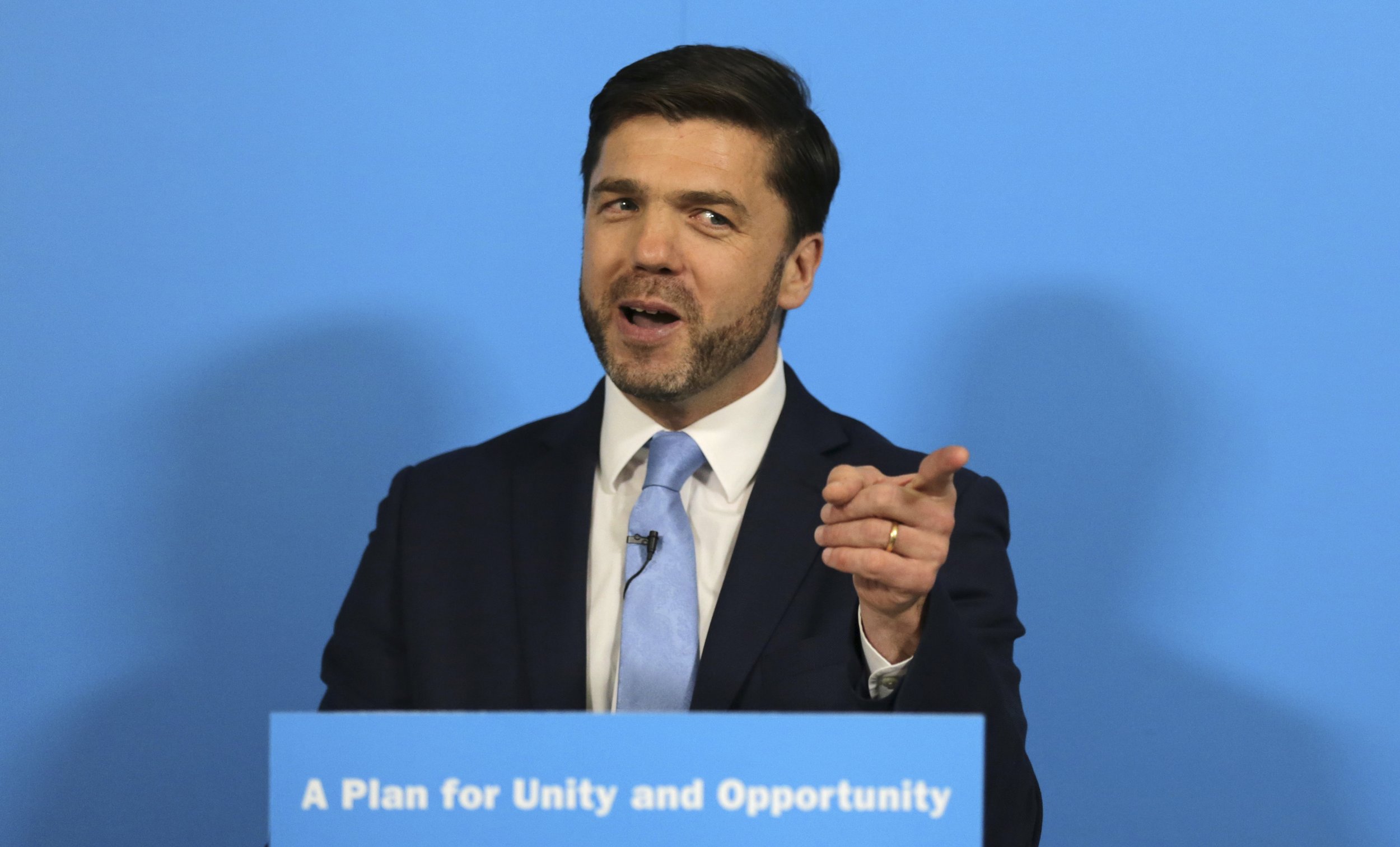 On Wednesday, Stephen Crabb became the first Conservative MP to officially announce he will run for British Prime Minister.
The 43-year-old MP for Preseli Pembrokeshire in Wales is also Secretary of State for Work and Pensions. Born in Inverness but raised by a single mother on a council estate with his two brothers in Haverfordwest, Wales, Crabb has a particular interest in social justice. He attended a state school across the road from where he grew up, studied Politics at the University of Bristol and went on to get an MBA from the London Business School.
On Wednesday, announcing his bid for leadership, Crabb talked about the influence his mother had on his views on work. "She took us to the public library every Saturday where I soaked up books and learning. I worked every week from the age of 12—starting at the local corner shop, graduating to the Tesco shop floor, and paid my way through university working on building sites."
Crabb, who champions blue-collar conservatism, is currently married to Beatrice Monnier from France, with whom he has two children. He consistently references his past as an influence on his political thinking.
"I was brought up to understand that nothing gets handed to you on a plate," he added . "On the rainy rugby fields of west Wales I learnt that it's not a question of waiting for the ball to pop out of the back of the scrum."
In the recent EU referendum, Crabb voted to remain, and said that the leave vote had left the country "divided." He nevertheless ruled out the possibility of a second referendum on the grounds that it would result in greater instability.
During his political career, Crabb has been the subject of some controversy. The leadership hopeful voted against same-sex marriage legislation for England and Wales in 2013, and was criticized in March for previously hiring interns via the Christian Action Research and Education (CARE), an evangelical organization advocating 'gay cure' therapy, as well as interning there himself in 1990s.
Crabb has since denied that he is homophobic. "Whatever personal beliefs I have, religious or otherwise, homophobia is not part of it and I don't believe in gay cure therapy," he told local newspaper the Western Telegrap h in April.
A poll conducted by ConservativeHome published on Wednesday reveals that Home Secretary Theresa May is the most likely candidate to win the Conservative leadership contest, closely followed by the former mayor of London Boris Johnson.