Who is Steve Bannon? Trump's Strategist, Former Breitbart Chief, Is out of White House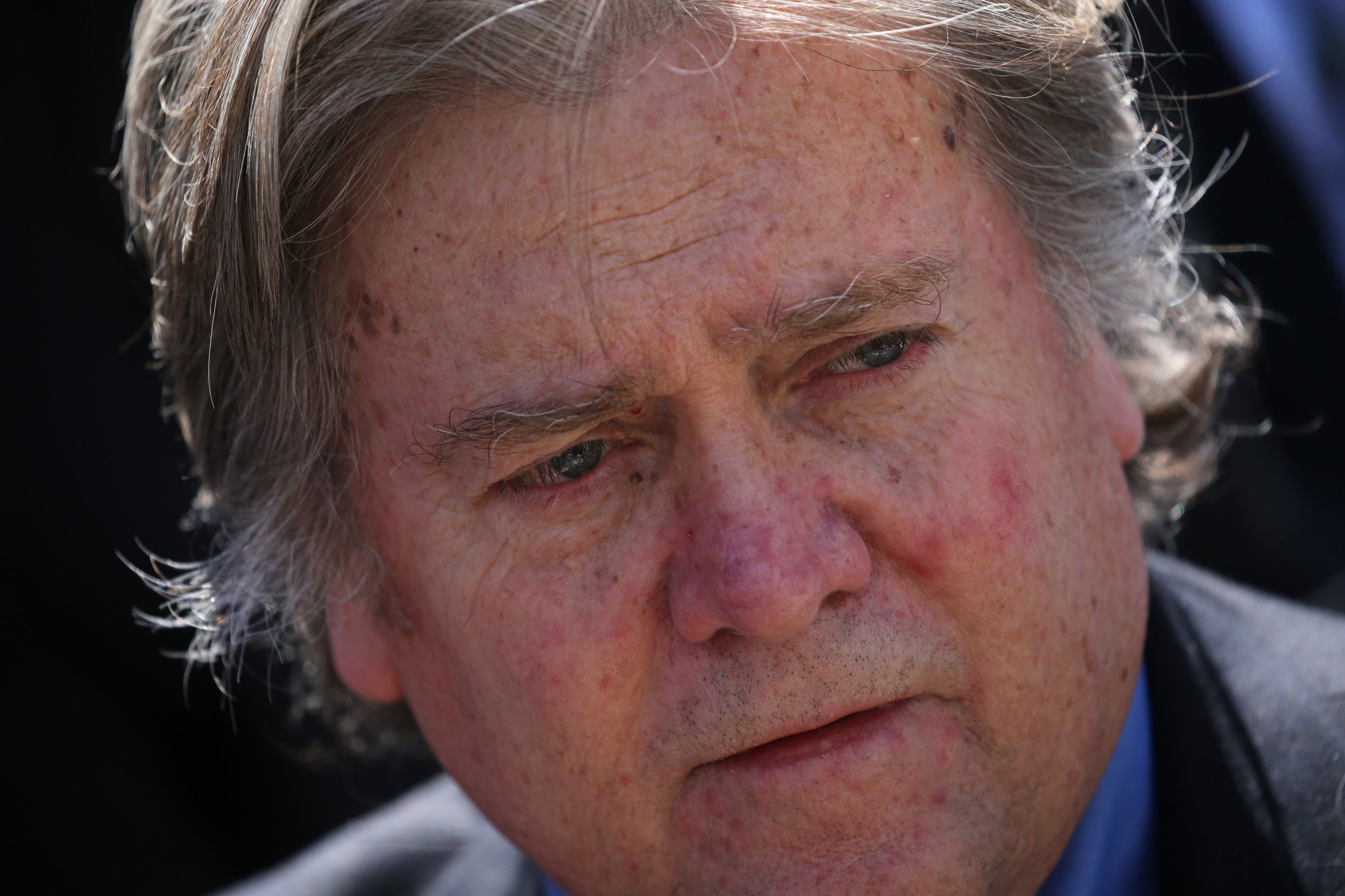 In a White House defined by chaos, tumult and turnover, Steve Bannon became the latest person to depart President Donald Trump's team Friday afternoon.
The New York Times reported he was on his way out, writing that two unnamed officials said Trump "told senior aides that he has decided to remove" Bannon from the key post. The Times' Maggie Haberman wrote on Twitter, "Bannon put in resignation on Aug 7 to be effective Aug 14, to one year anniversary of him joining Trump." CNN and others soon confirmed the Times' report, and press secretary Sarah Huckabee Sanders released a statement saying the departure was "mutually agreed" upon by Bannon and chief of staff John Kelly.
Bannon—who has been the subject of dismissal rumors for a while—has been one of the most controversial people involved with Trump since he took over the Republican candidate's campaign about one year ago. Bannon previously ran Breitbart News—which he is now rumored to rejoin—a controversial website that has aided the rise of the so-called alt-right.
While Bannon has all the bona fides of an establishment figure—he's a veteran of Harvard and Goldman Sachs—he was seen as an outside force who railed against the traditional figures in the GOP. His appointment to the key White House position was controversial among anti-hate advocacy groups. In a post titled "White Nationalists Rejoice at Trump's Appointment of Breitbart's Stephen Bannon" the Southern Poverty Law Center wrote, "The move to appoint Bannon to such an important role goes directly against Trump's pledge to be a president to 'all Americans.' Bannon has a long history of bigotry."
Trump reportedly bristled at the common perception that Bannon was behind his election victory—a just released book on the campaign by Joshua Green, for instance, is titled "Devil's Bargain: Steve Bannon, Donald Trump and the Storming of the Presidency"—and the former Breitbart chief often drew headlines. Bannon's exit, like that of Anthony Scaramucci, the former White House director of communications, was preceded by an explosive interview. In comments Bannon for some reason thought were off the record, he told the liberal outlet the American Prospect, among other things, that North Korea had us beat in the nuclear standoff.
Bannon has long been combative, a trait that likely helped him in the upstart Trump campaign, but even he predicted he wouldn't last long in the White House. The New York Times reported that the 63-year-old long told associates that he didn't plan to last more than eight months to a year.