Who Is Steve Golin? 'The Revenant' Producer, Founder of Anonymous Content Dies From Cancer at 64
Prolific film producer, Steve Golin died Sunday at the age of 64 after battling cancer. Known for his work on The Revenant, Eternal Sunshine of the Spotless Mind and Spotlight, several who offered words of remembrance have called Golin a voice for so many in the industry.
Along with his successful film career, Golin was also the founder and CEO of Anonymous Content. The entertainment management company backed Academy-nominated film The Wife and Netflix's Maniac.
"We are devastated by Steve's passing. He was a trailblazer in the industry, a devoted colleague, a remarkable leader and a truly kind man," Anonymous Content said in a statement. "He was a rare individual who encompassed intense creativity with a keen business mind. Above all, Steve showed us the power of kindness and generosity."
The statement continued: "His compassion was unparalleled. He led by example and inspired each and every one of us to be better. In his life and in his work, Steve created a family – he meant the world to many of us, and will leave a lasting impression on our lives. Together, we will continue to build upon the immense legacy Steve has left us."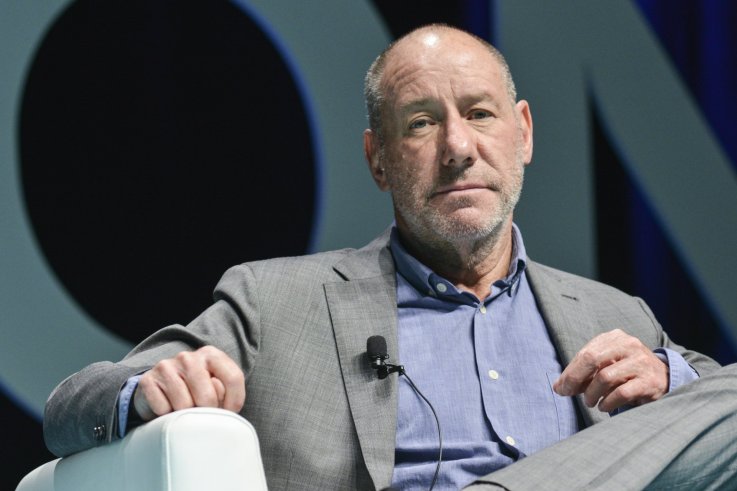 Through his management company, Golin backed numerous successful shows, including HBO's True Detective and The Knick, USA's Mr. Robot and Netflix's 13 Reasons Why.
"What we don't like is going around to networks and getting development deals," Golin told Variety in 2015. "We would much rather find a piece of material, hire the writer, develop it and package it the way we like it, and figure out what broadcaster out there likes what we have developed."
Many took to Twitter on Monday to express their grief of the sudden Hollywood loss. Franklin Leonard, the founder of The Black List, an annual survey of Hollywood executives' favorite unproduced screenplays, described Golin's death as "a colossal loss."
"Straight up, Steve Golin is one of the people whose careers I aspired toward. We were at a dinner together less than three weeks ago," Leonard wrote. "What a colossal loss to everyone in the film and television industry and who watches film or television.
In 2016, Golin received an Academy Award for Best Picture for Spotlight and a BAFTA Award for Best Film for The Revenant. Most recently, the film producer was awarded an AACTA Award for Best Film in 2018 for his film Boy Erased.
"You're going to have your successes and failures, and to try to realize that it's all about doing what you believe in and hard work, and when a movie's not a success you kind of just have to dust yourself off, get up and go again, because there's no logic to it," Golin told Variety in 2014. "Nobody sets out to make a bad movie or bad TV show. We all set out to do great work."
Who Is Steve Golin? 'The Revenant' Producer, Founder of Anonymous Content Dies From Cancer at 64 | Culture