Who Is Steve Grasz, Trump's Newest Federal Judge Nominee With Anti-LGBT History?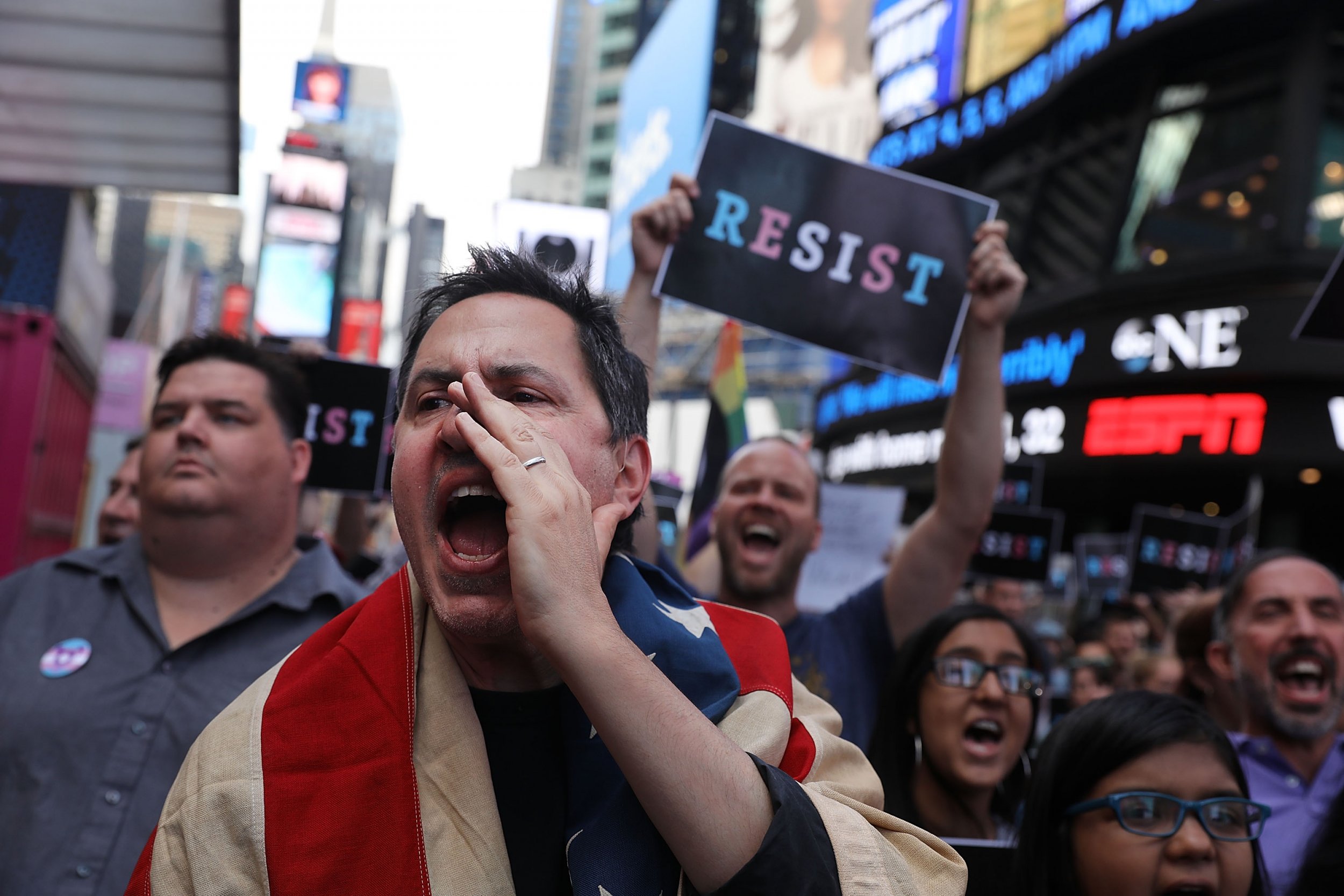 President Donald Trump's federal judge nominee for the 8th Circuit Court of Appeals has already been deemed "not qualified" by a leading legal group because of his history of anti-LGBT stances.
Steve Grasz, an Omaha attorney, is only the third nominee since 1989 to receive a unanimous "not qualified" rating from the American Bar Association, which said he was unable to set aside "ideological convictions to decide cases fairly." The previous two "not qualified" nominees did not get confirmed.
The association cited an amicus brief Grasz wrote that said the Supreme Court's legalization of gay marriage "threatens freedom" and that the families of same-sex couples are "less optimal" than heterosexual couples. Grasz wrote that heterosexual couples provide "children with the optimal environment for their cognitive, social, and emotional development from infancy through adolescence."
Before that, when Grasz served as Chief Deputy Attorney General of Nebraska from 1991 to 2002, he opposed same-sex marriage and said there was "grave concern" about the state recognizing same-sex marriages from other states that had already legalized it.
Grasz also advocated to amend the City of Omaha Charter to allow for discrimination against LGBT employees for religious liberty and served as legal counsel for Nebraskans for the Death Penalty.
He also supports conversion therapy, according to Lambda Legal. Conversion therapy is an attempt to change a person's sexual orientation through a range of dangerous and discredited practices. It is particularly aimed at minors and leads to increased suicide attempts and risk of depression, HIV, STDs and illegal drug use.
Lambda Legal, a nonprofit that works toward pro-LGBT legislation and litigation, worries that if President Trump can't pass his "anti-LGBT agenda" through the courts, "He'll pack the courts with homophobic, biphobic and transphobic ideologues" like Grasz.
If confirmed by the Senate, Grasz would sit on the bench for a court overseeing Arkansas, Iowa, Minnesota, Missouri, Nebraska and North Dakota.
Grasz did not return requests for comment from Newsweek.
He appeared before the Senate Judiciary Committee on Wednesday, when he said that "personal preferences and beliefs of a judge" have no role in a judge like the one Trump tapped him for.
Grasz said it would be his "solemn obligation and duty to faithfully apply the precedent of the U.S. Supreme Court."
Trump has previously nominated several people with anti-LGBT stances to federal posts. Sam Clovis, a Trump nominee to lead the Department of Agriculture's research division, compared homosexuality to pedophilia. NASA nominee Jim Bridenstine called same-sex marriage "contrary to millennia of human experience" and said bathroom protections for transgender people were "lawless federal bullying." Sam Brownback, Trump's pick for ambassador-at-large for international religious freedom, eliminated an executive order preventing LGBT discrimination when he was governor of Kansas.