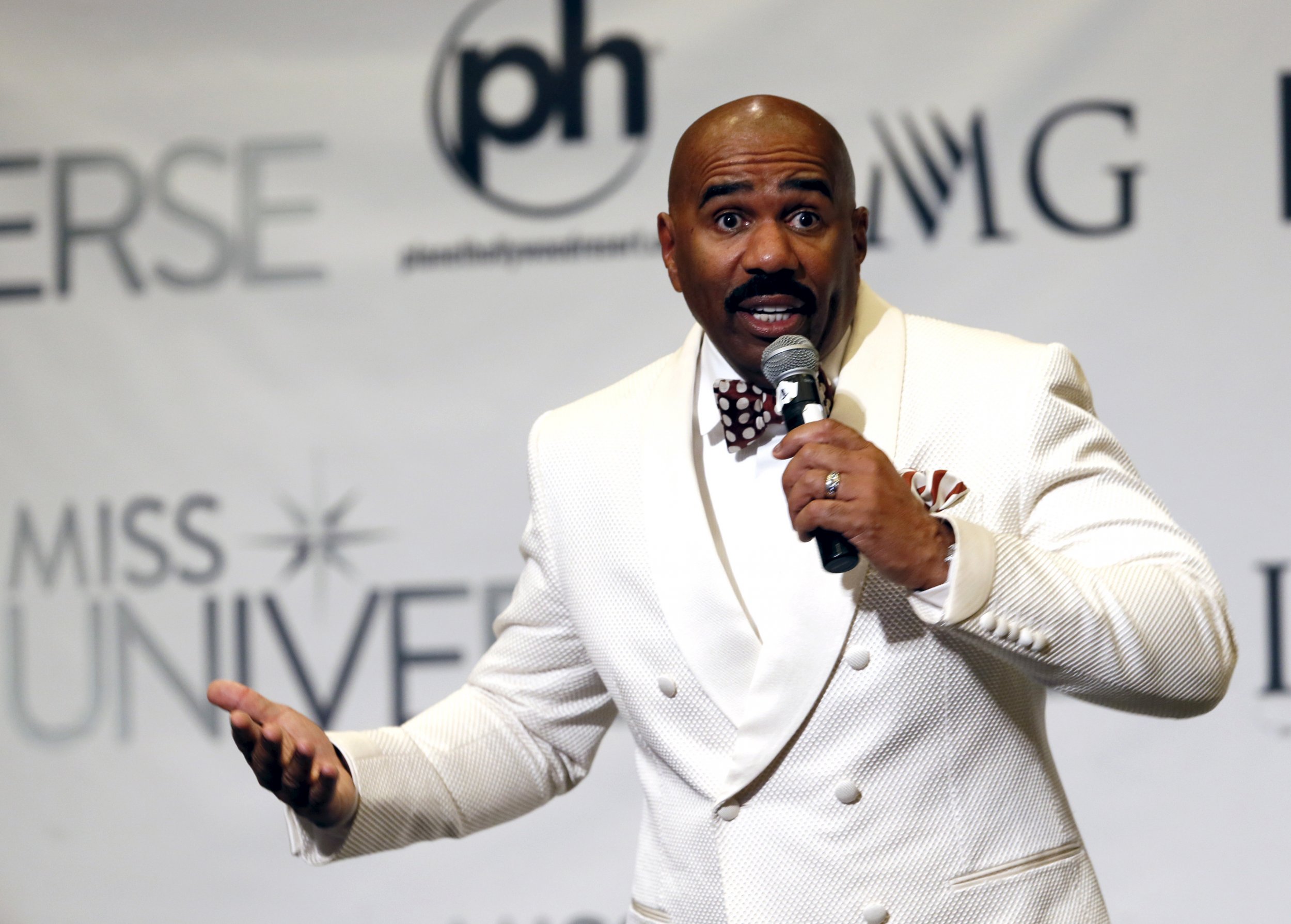 Everybody's talking about host, Steve Harvey, who mistakenly declared the wrong winner of the Miss Universe pageant on Sunday.
For a man of many hats, it seems any wonder that the 58-year-old American comedian became confused at the event's finale. He fronts much-loved U.S. game show Family Feud and presents his nationally syndicated radio show, The Steve Harvey Morning Show, covering topical issues and community concerns. On the side, he runs a matchmaking site, Delightful , to "help women become more dateable," Harvey told Forbes in October 2014.
Best-known for hosting the sitcom, The Steve Harvey Show, until 2002, he also lent his voice to the 2005 family comedy film Racing Stripes , as the mischievous horsefly Buzz, alongside rapper Snoop Dogg.
This year only marks the third time a comedian has hosted Miss Universe in its 63-year history. Former funny-men hosts include U.S., six-time Emmy winner Johnny Carson in 1961 and American stand-up and actor, Sinbad, in 2000.
After declaring Miss Colombia Ariadna Gutiérrez as winner of the 64th edition of the pageant, held in Las Vegas, organizers realized the mistake and Harvey had to backtrack. He then announced that Gutiérrez was, in fact, the runner-up and the winner was Miss Philippines Pia Alonzo Wurtzbach.
Three-time Daytime Emmy Award winner, Harvey, resides in Atlanta, Georgia with his wife and four children. Regardless of his onscreen gaffe, his next appearance is assured — starring in the third installment of the comedy-film franchise, The Best Man Wedding in 2016.