Who Is Acting Surgeon General Sylvia Trent-Adams?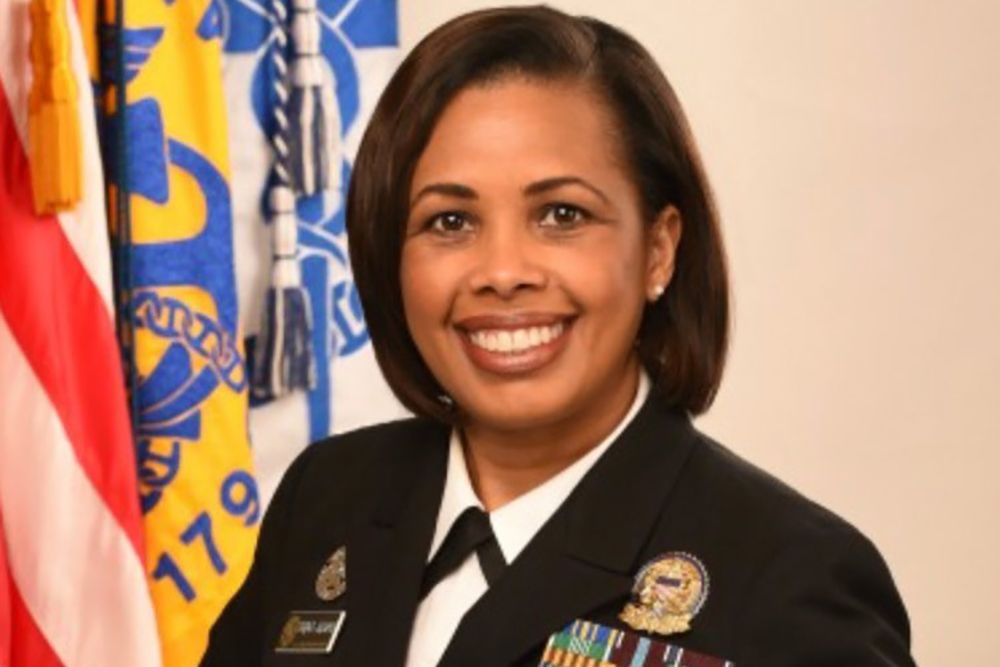 After quietly ousting the country's surgeon general, who is widely known for terming guns a health issue, President Donald Trump has named Vivek Murthy's deputy, Rear Admiral Sylvia Trent-Adams—who is a nurse—as his temporary replacement.
Related: NRA-backed law restricting doctor-patient gun-speak struck down
Murthy was asked to resign before being relieved of his duties as the country's top doctor, effective immediately, according to a statement released Friday night by the Department of Health and Human Services. Murthy was appointed by President Barack Obama in 2013 and narrowly confirmed by the Senate a year later, and had been helping with the new administration's transition. His four-year term wasn't to expire until 2018.
Before Murthy's confirmation, the United States had been without a surgeon general in the midst of, among other things, the Ebola epidemic and large increases in heroin usage in the U.S. The surgeon general historically uses the position to draw attention to public health concerns.
Murthy isn't the first Obama-era appointee who has been asked to resign since Trump took office. Others include the acting U.S. Attorney General, Sally Yates, and dozens of prosecutors. More on Trent-Adams, and the complications that may have led to Murthy's release, follows.
Who Is Trent-Adams?
A 24-year veteran of the U.S. Public Health Service Commissioned Corps (USPHS)—a group of more than 6,700 public health professionals working throughout the federal government to advance the health of the country—Trent-Adams served as the agency's chief nurse officer from 2013 until 2016, advising the department on the recruitment, assignment, deployment and retention of nurse professionals.
While Trent-Adams may be the first non-physician to serve as surgeon general, she isn't the first nurse, as The New York Times points out. Dr. Richard Carmona, who served under President George W. Bush, was both a nurse and a physician, and sometimes referred to himself as the first nurse to serve in the role.
Trent-Adams has also served as deputy associate administrator at the HIV/AIDS Bureau of the Department of Health Resources and Services Administration (HRSA). Prior to joining USPHS, she was a nurse officer in the U.S. Army and a research nurse at the University of Maryland, where she received her Ph.D.
It is not yet known who could officially replace Murthy.
Why Was Murthy Controversial?
The confirmation of Murthy, now 39, had been delayed for more than a year before becoming official in December 2014. An outspoken proponent of strict gun laws, Murthy faced fierce opposition from the National Rifle Association (NRA) and some Republican lawmakers. After a tweet Murthy sent in October 2012 had been uncovered, which declared that guns were a health issue, the NRA launched a campaign to urge the Senate not to confirm him because of his support for an assault-weapons ban and other gun reforms. Gun-rights advocates argued that Murthy wouldn't be objective about gun laws in the role.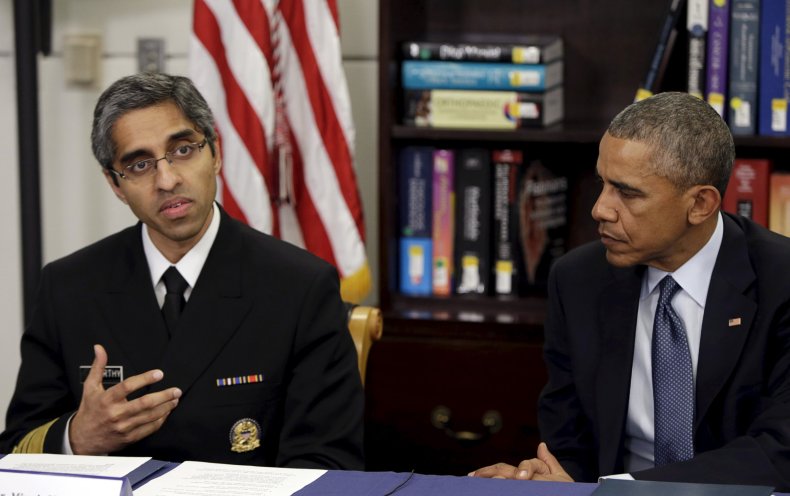 The NRA long has been a political forcethat advocates for or against lawmakers, depending on whether or not they support loosening gun restrictions. The NRA's opposition grew so intense that three Democrats from conservative states voted against Murthy's confirmation—Joe Manchin of West Virginia, Heidi Heitkamp of North Dakota and Joe Donnelly of Indiana. All three senators are up for re-election next year, a factor that is already being felt in the Republican-controlled White House and Congress: They were among five Democratic and independent senators who in February voted with Republicans to revoke an Obama-era gun regulation that prevented certain individuals with mental health conditions from buying firearms.
Murthy held fast to his beliefs regarding guns during his time as surgeon general. In an interview just last June, he said that gun violence is both preventable and unacceptable. Another possible factor that led to Murthy's ouster was his support for the Affordable Care Act, which Trump and other Republicans are trying to replace.
Trump hasn't commented publicly on Murthy's resignation, but there has been speculation that Murthy was pushed out because of his stance on guns. Trump seems to have a cozy relationship with the NRA, which spent more than $30 million to bolster his presidential campaign. On Friday, the Republican commander in chief will be the first sitting president to address the NRA's annual meeting since Ronald Reagan did so in 1983.
Murthy will continue as a member of the USPHS.
What Else Is Happening on Guns?
On Thursday, Jay Dickey, the Republican congressman from Arkansas who blocked research on gun safety, died at 77. The Dickey Amendment, passed as a budget rider in 1996, doesn't explicitly ban gun-violence research, but it had a chilling effect on the Centers for Disease Control and Prevention because of the belief that Congress might cut the agency's funding if it allocated money to related areas. In 2015, Dickey wrote a letter speaking out against the ongoing research blockade and seemingly expressed regret for the amendment.