Who Is Tammie Jo Shults? Pilot who Landed Southwest Flight Safely Hailed As a Hero
Tammie Jo Shults was identified by passengers as the pilot who steered Southwest Flight 1380 to safety after it experienced engine failure and was forced to make an emergency landing at a Philadelphia airport, according to Heavy.com. Shults is being hailed as a hero for bringing the plane to a safe landing.
The National Transportation Safety Board confirmed that one person died after the reported engine failure. During the incident, debris from the engine reportedly broke a window. A female passenger was "partially out of the jet," though fellow passengers were able to pull her back in, said WCAU.
The identity of the person killed had not yet been released.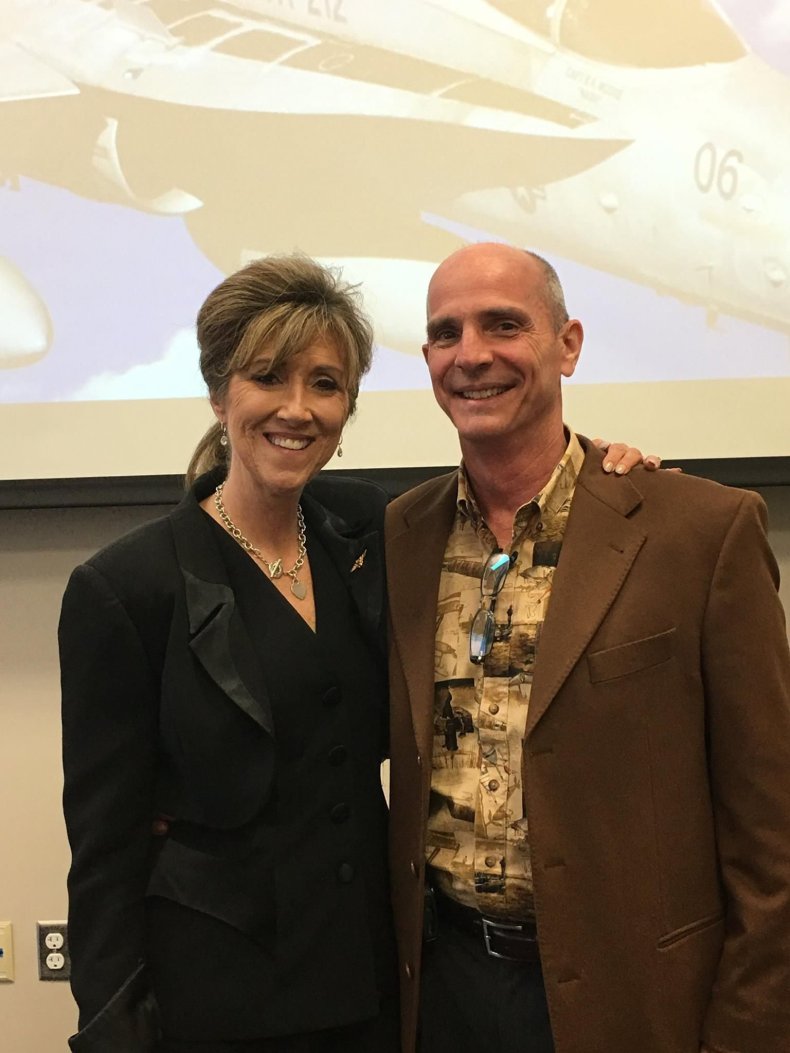 The plane was bound for Dallas Love Field from New York's LaGuardia Airport and was landed at Philadelphia International Airport on Tuesday afternoon. As of publication, Shults' name had not officially been released by Southwest Airlines.
Shults was one of the first female fighter pilots for the U.S. Navy, Heavy.com reported.The publication also said she was a native of New Mexico and a graduate of MidAmerica Nazarene University.
According to Southwest, there were 143 passengers and five crew members aboard the Boeing 737. Ahead of the emergency landing, people onboard took to social media where they expressed fears. Passenger Marty Martinez started a live video on Facebook during the landing, thinking he would not survive.
"Safety is always our top priority at Southwest Airlines, and we are working diligently to support our customers and crews at this time," Southwest Airlines said in a statement after the incident.
Correction: A previous version of this story incorrectly stated that Tammie Jo Shults was the first female fighter pilot in the U.S. Navy and that the engine fell off the Southwest flight. These errors have been corrected.