Who Is Tavis Smiley? PBS Host Suspended For Sexual Misconduct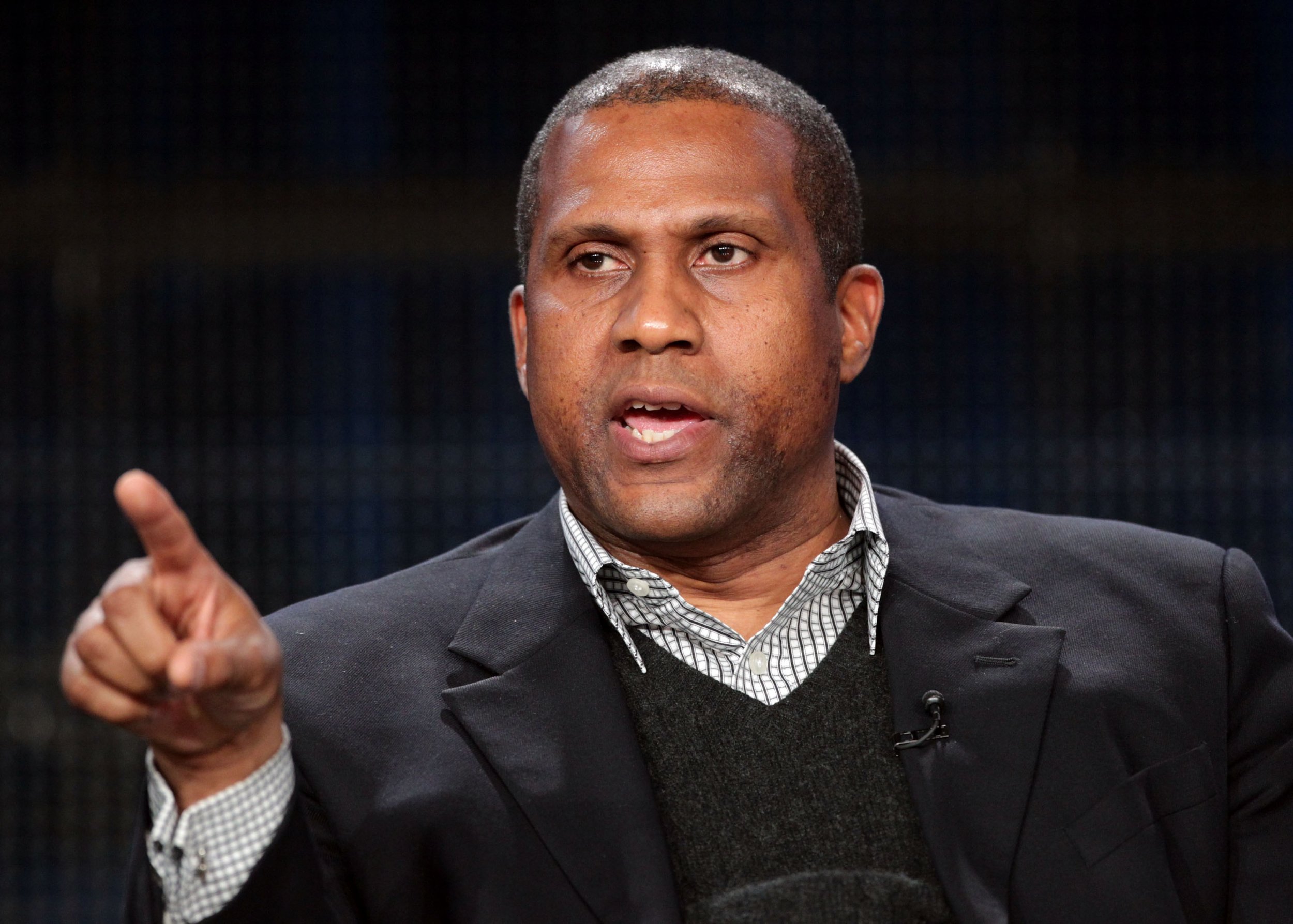 Another powerful man in media has been suspended due to sexual misconduct allegations—this time, it's Public Broadcasting Service host Tavis Smiley.
"Effective today, PBS has indefinitely suspended distribution of 'Tavis Smiley', produced by TS Media, an independent production company," a PBS spokesperson said in a statement Wednesday, according to The Hill.
The statement said that PBS hired an outside law firm to investigate Smiley after learning of "troubling allegations."
"This investigation included interviews with witnesses as well as with Mr. Smiley," the statement read. "The inquiry uncovered multiple, credible allegations of conduct that is inconsistent with the values and standards of PBS, and the totality of this information led to today's decision."
According to a report by Variety, PBS hired Sarah Taylor Wirtz, an attorney from the firm MSK, to "oversee an investigation into Smiley's behavior after receiving allegations of misconduct." The magazine wrote that MSK took reports from "10 witnesses, a mix of men and women of different races and employment levels in Smiley's organization, most of them former staffers."
Smiley, 53, is the host of his own talk show, Tavis Smiley, which has aired on PBS for over a decade.
Prior to his work at PBS, Smiley hosted a TV show in Black Entertainment Television in 1996, was a commentator for ABC News and CNN, and became the first black man to host a show on National Public Radio, according to CNN Money.
Smiley did not immediately respond to Newsweek's request for comment on Wednesday.
Smiley is just the latest of high-profile, powerful men in media to face sexual misconduct allegations over the past few months. Before Smiley, Garrison Keillor was dismissed from Minnesota Public Radio and his show A Prairie Home Companion. Likewise, eight women accused Charlie Rose, another PBS alumnus, of sexual misconduct.
Other entertainment and media figures who have been accused include Kevin Spacey, Ryan Lizza, Louis C.K., Mark Halperin, Glenn Thrush and Hollywood mogul Harvey Weinstein.
Alleged sexual misconduct against lawmakers has also been reported. Losing Alabama GOP candidate Roy Moore has been accused of assaulting women when they were teenagers and he was in his 30s. Other beleaguered politicians include Democratic Senator Al Franken of Minnesota and Democratic Representative John Conyers of Michigan.