WHO Team Arrives in Wuhan, But Will We Ever Know the Origin of Coronavirus?
Nearly a year into the pandemic, the world still doesn't know where the new coronavirus originated from and experts are warning we may never have a full picture of how the pandemic began.
A group of scientists and experts spearheaded by the World Health Organization (WHO) arrived in China to investigate the origin of the new coronavirus on Thursday, days after researchers were initially denied entry. Unlike in February, when only part of the international team visited Wuhan, this time around, the entire group is expected to venture to the Chinese city where the virus is believed to have originated, and knowing where and how the pandemic started could be vita in helping prevent future health crises.
But, whether investigators will be able to identify the true origin of the new coronavirus remains to be seen.
"I think it's possible we could put it together but the trail has grown cold with so much time between the first major cases and now," Dr. Gregory Gray, a Duke University professor, told Newsweek. "I'm not optimistic that it's going to be clear cut at least."
Complicating the investigation is the potential for the WHO-led mission to have to rely on data given to them by Chinese scientists. Gray, who has done work and overseas a lab in China, noted political influences are governing the information that's being shared and said the country's lack of transparency over the past year gives no indication they'll be transparent now, making it difficult to satisfy scientists around the world that a "thorough examination of the evidence has taken place."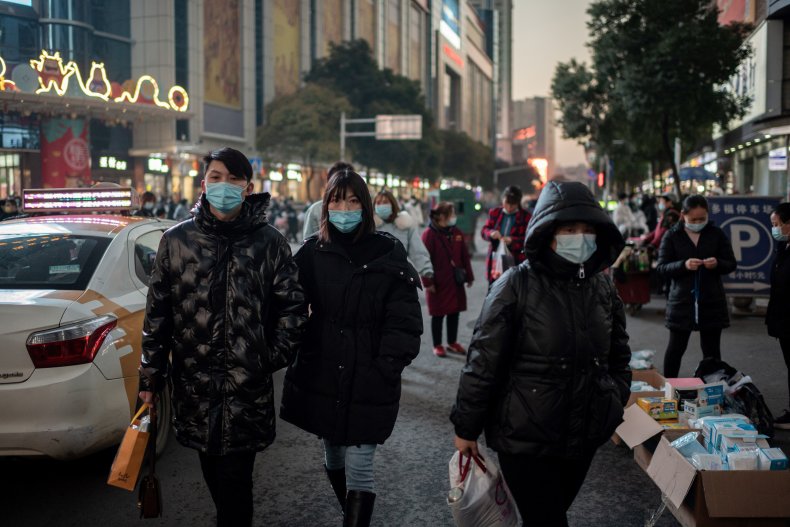 The most common consensus among scientists is that the new coronavirus is naturally occurring and determining the potential source of infection could help manage emerging disease threats, according to WHO Director-General Dr. Tedros Adhanom Ghebreyesus.
To that end, Gray advocated for conducting surveillance of people who are exposed to large numbers of animals, such as those that work on big farms for meat production, a proactive measure that falls under the One Health approach. This could give officials an "early warning" about a virus and potentially the ability to stop an epidemic before it happens because "it's too late once it walks into an emergency room with 100 people."
Jon Andrus, professor of global health at George Washington University, agreed, saying at the current moment, "we're way behind the game."
"We should be doing better surveillance in animal populations that pose a risk of being the origin of a new pathogen. Our next crisis is already on the planet, but the pathogen has yet to make the jump," Andrus said.
Thirteen international experts arrived in Wuhan on Thursday, six months after WHO officials announced the investigation into the origin of the new coronavirus would take place. Two members were stuck in Singapore because they tested positive for antibodies and were undergoing more testing, according to the WHO. About a week earlier, two members of the team attempted to make the trip but were denied entry to China.
Chinese foreign ministry spokesperson Hua Chunying told BBC "there's no need to read too much into" last week's halted entry, but experts told Newsweek the optics aren't good for China, especially because of the censorship that's occurred so far.
China's worked hard to control the messaging surrounding the pandemic and Dr. Li Wenliang, who's known around the world for being a whistleblower, was investigated by Chinese authorities, messages on Sina Weibo were wiped and journalists were arrested.
"It's going to be very, very difficult to get to the bottom of this story if China continues to play this role of obfuscation, evidence destruction and silencing essential voices," Jamie Metzl, a senior fellow at the Atlantic Council and adviser to the WHO, told Newsweek. "We need to be clear about why we haven't had this investigation and you can call it what you want but the simple name for it is a coverup."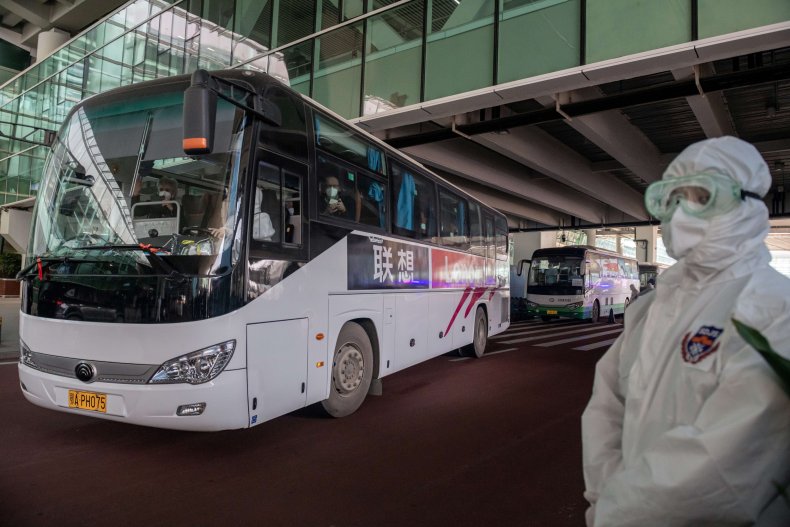 China faced harsh criticism for how it handled the SARS outbreak in 2002 and in the years since, the country's increased public health infrastructure so they'd be ready to handle outbreaks like the novel coronavirus. However, the advancements did little to curb criticism amidst the current pandemic and China was accused of allowing the virus to spread before alerting the WHO.
It was originally believed the new coronavirus, SARS-CoV-2, came from the Huanan Seafood Market, but over the past several months, China has promoted the theory that the virus came from outside its borders. While officials in Beijing deflected blame to Spain and Italy, others are looking at the Wuhan Institute of Virology.
Metzl first said he believed an accidental lab leak was most likely to blame for the pandemic in January and stands by that belief a year later. He considers it unlikely to be a coincidence that the new coronavirus was detected in a city where there was a lab doing gain of function research on bat coronaviruses and said WHO's team of experts needs full access to lab records and personnel data.
"It's right to be cautious. It's right to not take every allegation as proven but it's also right that we should ask very, very tough questions," Metzl said. "If China is denying access to data and personnel we should apply deductive logic to understand where this came from and use all of our tools."
Failing to know how the pandemic started puts us at "great and unnecessary risk" for the next one, Metzl said. If it was the result of a lab leak, it tells the world to prioritize the "types of responses that address that vulnerability" while continuing to address environmental threats.
The investigation will likely have a tough time putting together an origin besides a "hypothesis" at best, according to Gray, because they'll be "highly reliant" on what Chinese scientists share with them. While he doesn't know where the pandemic began, he doesn't think the road will lead to the lab.
"It just doesn't ring true to me," Gray said. "There's no sign there was manipulation of the genome to cause this particular virus to rapidly change and become highly infectious and highly transmissible between people. Perhaps it originated in a bat, went through a secondary animal—maybe a domesticated animal—amplified and changed through a normal evolutionary process."
Peter Ben Embarke, head of the mission, told the Washington Post the virus spreading from bats to a second animal and then to humans would be the "least surprising" scenario. But, he said, "everything is on the table."
Conducting the retrospective analysis is akin to using the "best scientific method with one hand tied behind your back," according to Andrus, who related it to researchers trying to find the origin of mankind. Although an "important exercise," it's not an easy task and he acknowledged that the investigation's results may not "play out to tell the story with good certainty."
"But the results are there and it's the best that could be done in a situation that is retrospective," Andrus explained. "Having said that, you have to ask yourself, 'is that the best we can do?' and at the end of the day, if you say, 'that's the best we could do,' you have to accept that."