Who Is Ted Bundy's Ex-Wife, Carole Ann Boone? Bundy Married Her During His Murder Trial
Ted Bundy had a series of women in his life, but one sticks out as crucial in the development of his life story. Carole Ann Boone married the infamous serial killer during his 1980 Florida murder trial in front of a jury and a slew of courtroom witnesses. She testified on his behalf and believed Bundy's claims of innocence until just a few years before his death.
Boone and Bundy were friends when they first met. Boone felt immediately drawn to him, seeing him as shy and different. She spoke of their instant connection in the book The Only Living Witness: The True Story Of Serial Sex Killer Ted Bundy, written by Hugh Aynesworth and Stephen G. Michaud.
"He struck me as being a rather shy person with a lot more going on under the surface than what was on the surface," she said in the book. "He certainly was more dignified and restrained than the more certifiable types around the office. He would participate in the silliness partway. But remember, he was a Republican."
Boone and Bundy dated briefly before he was arrested, according to Rolling Stone. When he was imprisoned, they kept up correspondence, with Boone sometimes visiting Bundy in jail multiple times a week. Boone allegedly helped Bundy with one of his infamous prison breaks by smuggling in money to aid him in his trial life in the outside world. Later, when Bundy went to jail for good, she'd allegedly sneak drugs in vaginally, according to Netflix documentary Conversation With A Killer: The Ted Bundy Tapes.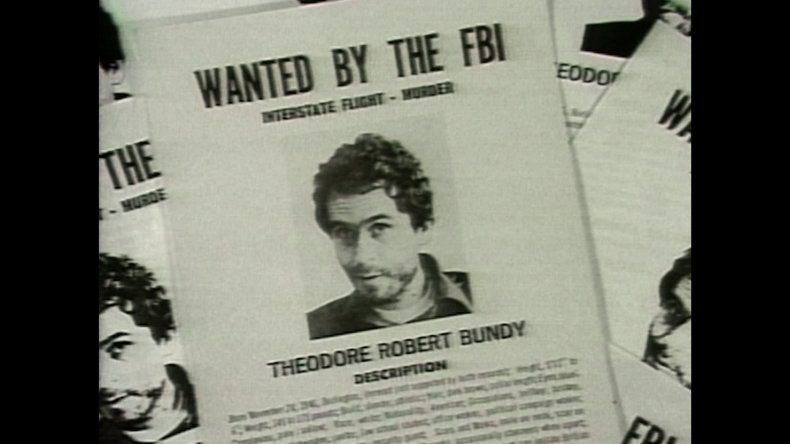 Boone gave birth to a daughter in 1982, who they claimed was conceived while Bundy was behind bars. Boone later divorced Bundy in 1986. She was allegedly shocked and offended by Bundy's late-life confessions to the killings of 30 women.
Boone and daughter Rose are still reportedly alive, though their whereabouts are unknown.
Before Boone, Bundy was in a serious relationship with Elizabeth Kloepfer. Bundy had acted as a stepfather-type figure to Kloepfer's daughter from a previous marriage.
When news of the murders surfaced and police reported they were looking for someone named "Ted," Kloepfer did notice the sketch looked similar to Bundy, according to Oxygen. She didn't immediately allow herself to think Bundy could be the wanted killer. Kloepfer later called police and insisted they look into Bundy when she found a knife in his car, along with a bag of women's panties and a jar of house keys hidden in his apartment.