Who Is Terry Crews? Everything You Need to Know about the 'AGT: The Champions' Host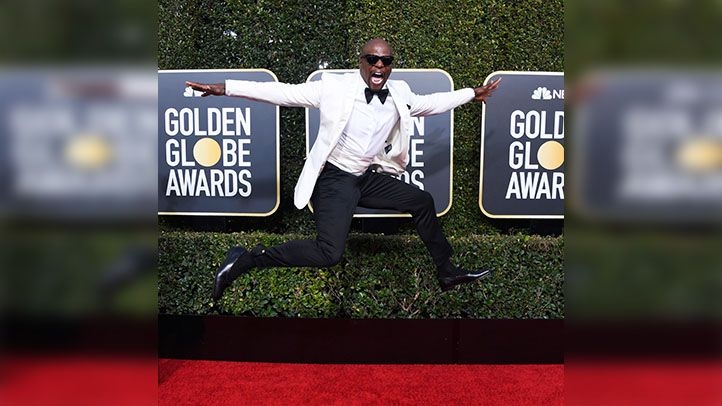 Actor Terry Crews graced America's Got Talent stage Monday night as the talent show's newest host, and while he might be new to some viewers, it's far from the first time he's been on the screen.
Crews didn't start as an actor right away, he was first drafted into the NFL by the Los Angeles Rams in 1991 as a defensive end and linebacker. Through his eight-year career, Crews also played for the San Diego Chargers and Washington Redskins.
The 50-year-old got his first acting job in 1999; however, arguably the first time Crews caught audience's attention was his role in 2004 comedy film, White Chicks. Just one year later, Crews played the role of Chris Rock's father in the TV sitcom, Everybody Hates Chris.
More recently, on the other hand, the over 6-foot tall actor plays Sergeant Terry Jeffords in the award-winning sitcom Brooklyn Nine-Nine.
Aside from his successful acting career, Crews also made headlines after coming forward in #MeToo movement. In October 2017, Crews took to Twitter to reveal he too was sexually assaulted.
"This whole thing with Harvey Weinstein is giving me PTSD. Why? Because this kind of thing happened to ME," the actor tweeted.
Crews went on to say that he didn't want to take any further action against the assailant because he didn't want to be "ostracized" and the person had "power and influence."
Since coming forward, the 50-year-old has pledged himself to activism and even gave a powerful testimony of his experience in front of the Senate in June 2018.
"I am honored to use my platform and story to help create additional civil rights protections for survivors across the nation under the Sexual Assault Survivors Bill of Rights," Crews said. "The Me Too movement empowered me to tell my story ... This behavior is expected as part of the job, this harassment, abuse, even rape, is part of your job description," he said. "What's happened to me, has happened to many, many other men."
"When you look at the culture with men not holding other men accountable, it turns into something that no one wants: A community that totally looks the other way while men, women, and children are being raped," he added.
Since then, Crews has continued his success as an actor in Hollywood but is continuing to fight for accountability.
Check out Crews in his newest hosting gig on Mondays at 8 p.m. ET on NBC.