Who Tiger Woods' Comeback 2018 Represents | Opinion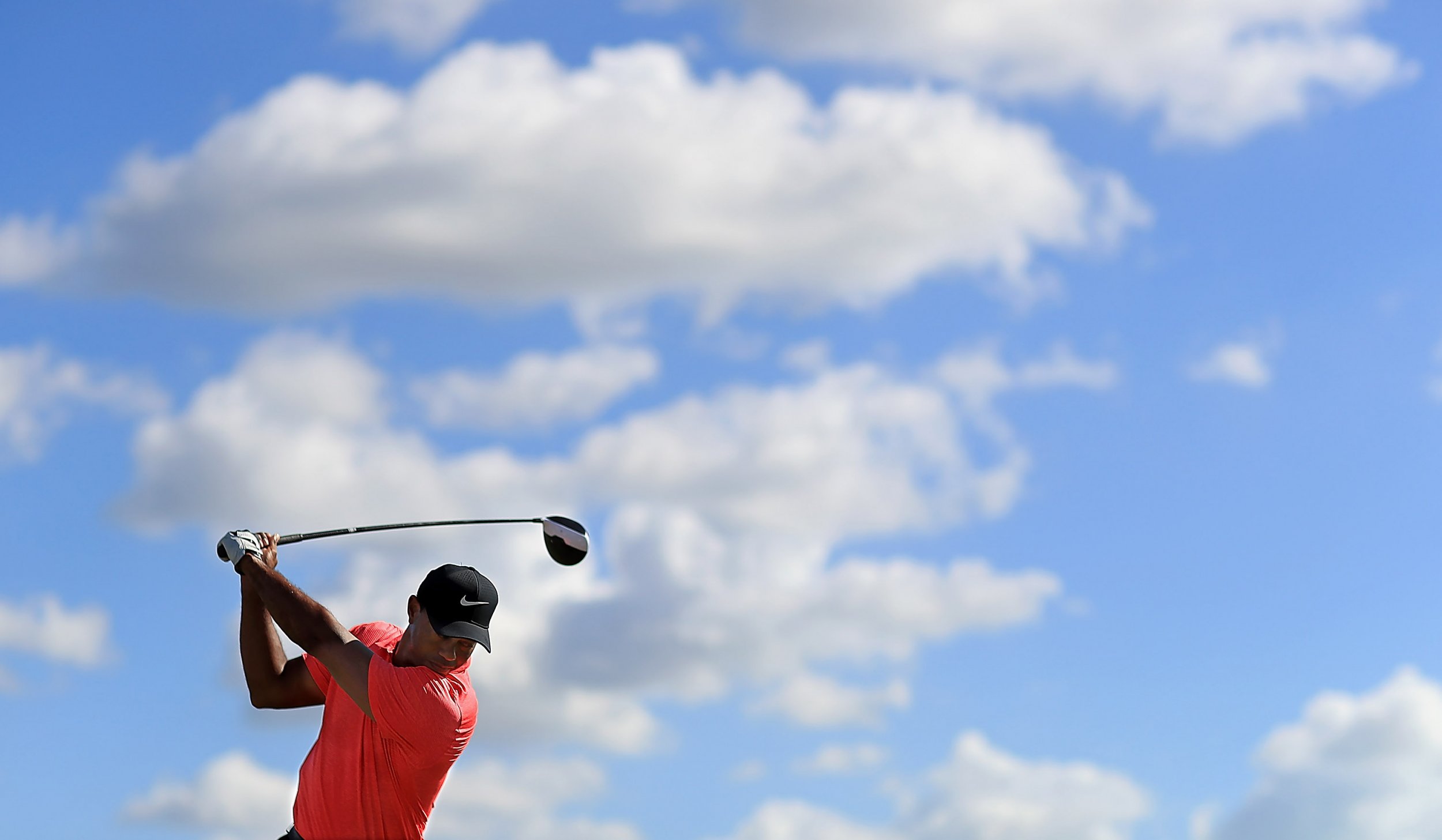 Tiger Woods may not win today's PGA Championship 2018. Back four strokes in a tie for sixth place, the odds are against it.
But millions of middle-aged American men will be watching today, pulling for him – hoping for a signature title for one of the greatest sports comebacks they've ever seen. That's because Woods, 42, represents them – us. White men, African American men, any man who's worked hard, had it good, given too much back, had too much more taken, and had to battle back to take back the crown.
This comeback is for you, and the ratings show you are loving every minute of it.
And that's ironic since when Woods was easily the world's No. 1-ranked golfer as a young man, seen as a 21st Century bionic Jack Nicklaus, not every man was pulling for Tiger. Bring up Woods' name on a tee box at any given course in America 15 years ago and three of the foursome, if white, would take Phil Mickelson's side as being the greatest golfer.
The Woods vs. Mickelson was the era's versions of the 1980s Larry Bird vs. Magic Johnson basketball rivalry that split fans down racial lines albeit in friendly rivalry.
Things have changed, though, regarding Woods at least. Stand on a tee box today with a foursome of middle-aged men, be them white, African-American or any race and they are all likely to jump on the Tiger Woods comeback 2018 train. At a moment when racial lines and tensions have never been so distinct if not troubling Tiger Woods' comeback is building up a bandwagon, winning ratings and energizing a mostly-white crowd that's pulling for a championship and working itself into a "frenzy."
Consider that the fall of Tiger Woods began coincided with the great American recession, ending a bubble of excess when everything seemed so easy – making money, leading the PGA week-after-week.
The signature moment that should have been a warning sign that Tiger Woods' remarkable run as a young, strapping man, winning 79 times on the PGA Tour and already anointed as the greatest player ever in his early 30s, occurred in July 2007. He was running on a golf course after the British Open and ruptured an ACL, more of a typical dad injury than one for the bionic man.
Woods won again after, but the unraveling was underway, weaving into his personal and professional life at the same time America's housing bubble burst and financial markets crashed and many men who had it so easy before were left wondering what happened to them. They enjoyed having a laugh at Tiger's downfall but only because for many their laughing was a projection. They, like Woods, lost some swagger about the time the bubble burst, riddled with life wake-up calls including divorce, injury, frustration amid expectations.
Woods endured multiple surgeries, an arrest for suspicion of DUI, swing problems, and saw one hopeful return after another dashed so that by 2017 his golf future was in doubt. Golf analyst Brandel Chamblee said Woods might be over. Woods himself admitted it could be over.
Yet here we are, on the final round Sunday of the PGA Championship 2018, and Woods is just four shots back from the lead at 8-under. He even flirted on Saturday with a move into second place late in the round with an eagle putt on No. 17 that he missed with an adrenaline goose of the club.
You think this comeback doesn't mean something to Woods?
He understands what it means to his legacy. He also understands that finishing in the top 10 at last month's British Open was amazing, competing in the top 10 at the PGA Championship is inspiring, but a win is what will seal the deal of one of the greatest sports comebacks ever.
Woods wants it so bad he couldn't help but goose that putt. Something we can all relate to.
Woods hasn't won in five years. Hard to imagine, considering that he's playing as well as anyone in the country right now. But he's in the hunt now and should get a win sooner than later and as long he's injury free – easier said than done considering his multiple surgeries.
It's more work than talent that he's gotten woods back on track, a lesson for us all. He had spinal fusion surgery within the past year-and-a-half but hit the gym, hard, as soon as doctors allowed, working on strength conditioning in hopes of just getting back on the course.
Now he's there, in a major, looking like a winner with shots of a champion. His golf game woes, like that economic recession, are in the past. Tiger Woods is back, battling for a championship, and a generation of middle-aged Americans is cheering him on.
David Magee is a contributing editor and the author of a dozen books, including Endurance: Winning Life's Majors the Phil Mickelson Way (Wiley).