Who Is Tipped for Donald Trump's Cabinet?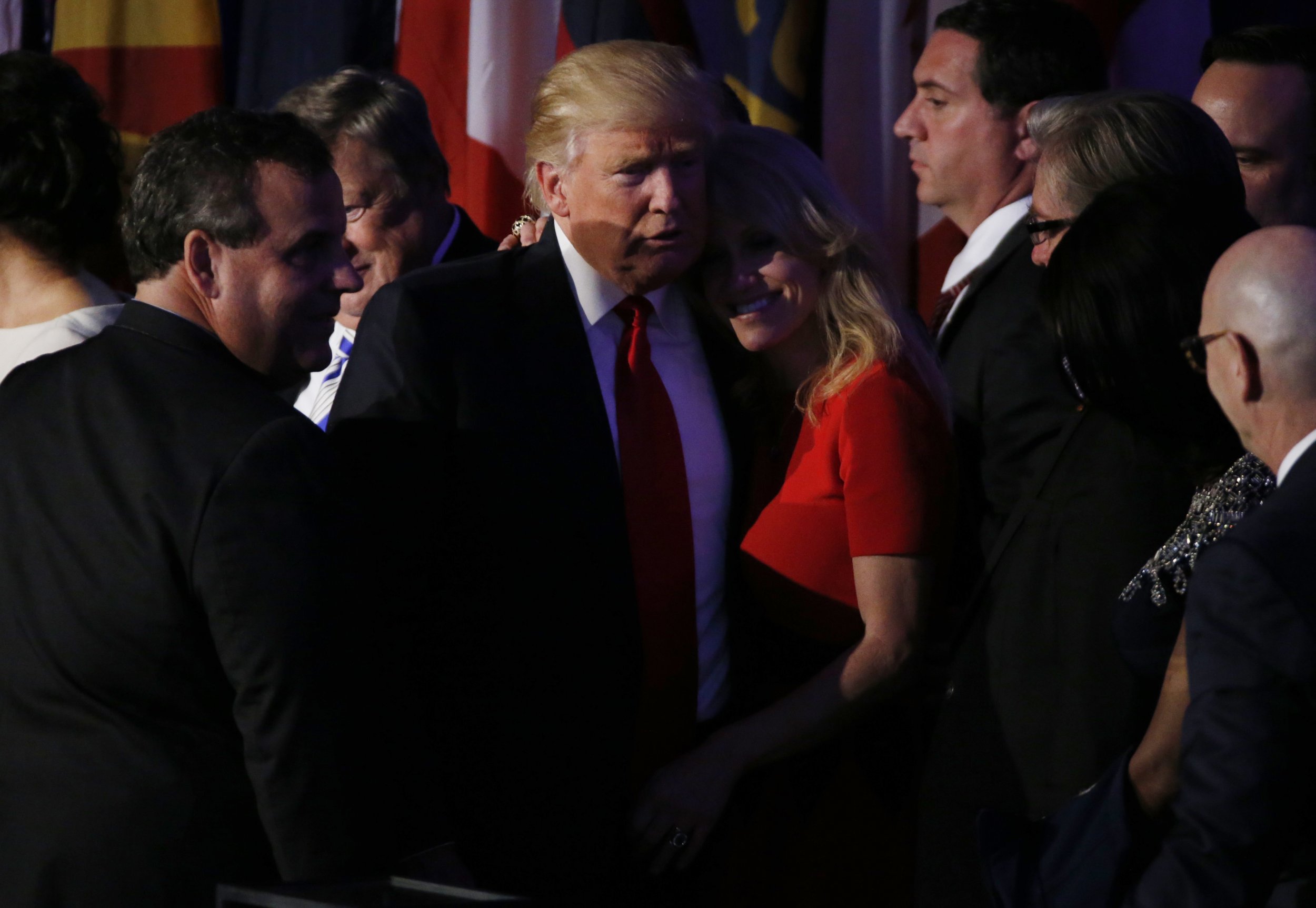 Donald Trump's win in the 2016 U.S. presidential election after a campaign in which he clashed with many big-name Republicans has made speculation about who he will appoint to fill top positions in the U.S. government all the more interesting.
Here are just some of the names linked with the highest offices in the country.
Newt Gingrich
The former speaker of the House of Representatives, Newton "Newt" Gingrich quit in 1998, after poor results in congressional elections and a reprimand from the House for ethics violations in 1998, but maintained a role as a conservative pundit. He unsuccessfully sought to become president himself in 2012, before joining Trump's campaign in the 2016 election. During the campaign he was reportedly on the final shortlist for the position of vice president. Mike Pence became Trump's running mate, but Gingrich could still play an important role in the cabinet, being widely tipped to be secretary of state.
Speaking to Fox News radio after Trump's win, Gingrich said he said he would be interested in the role of chief planner or working in the Veteran's Administration.
Reince Priebus
"I tell you Reince is really a star and he is the hardest-working guy," Trump said of the Republican National Committee (RNC) chairman, following his election win on Wednesday. Priebus was a strong supporter of Trump during the campaign and has said he does not know if he would seek re-election at the RNC, where he remains popular.
Scott Reed, a prominent Republican strategist, told Reuters he would like to see Priebus in a senior White House position, enjoying a good relationship with both Trump and House Speaker Paul Ryan, a Wisconsin native like Priebus. He is tipped to be a contender for White House chief of staff.
Rudy Giuliani
The former New York City mayor became one of Trump's most vocal and high profile supporters over the course of his presidential campaign. Trump's declaration of being the "law and order" candidate seemed to resonate strongly with Giuliani, who said on Wednesday that he was proud that he argued Trump's opponent Hillary Clinton had " committed a significant number of crimes that she has gotten away with. "
Giuliani, a former New York prosecutor and the mayor who helped introduce the New York police's stop-and-frisk policy, could be a prime candidate for attorney general.
Jeff Sessions
The Alabama senator backed Trump in February, becoming one of the first congressmen to do so, and the 69-year-old was hailed as "highly respected in Washington because he is as smart as you get" by Trump on Wednesday.
He is a former U.S. Army officer and now sits on the Armed Services Committee the Judiciary Committee and the Budget Committee, while also advising Trump on national security. The Washington Post has tipped him as a likely pick for defense secretary, though several other Trump supporters are also possible candidates for the Pentagon's top job, including retired three-star US Army lieutenant general Mike Flynn.
Steven Mnuchin
Steven Mnuchin, who is Trump's campaign finance chairman, spent 17 years at Goldman Sachs, after which he founded a film production company that has produced the X-Men movie franchise, American Sniper and other blockbusters.
Wall Street power brokers are apparently keen to meet with Mnuchin, according to Reuters, to gauge what financial and business policies the Trump camp is considering. According to Politico, Trump may be considering Mnuchin for treasury secretary.
Chris Christie
The New Jersey governor dropped out of the race for the Republican nomination and backed Trump in February, as a scandal implicating staffers of Christie's was still unraveling.
The so-called Bridgegate scandal, in which two of Christie's former aides have been convicted of deliberate lane closures and causing traffic jams on one of the busiest bridges in the country as political retaliation, has hurt Christie's popularity, even though he denies knowledge of the plot.
Christie's term runs out next month and Trump has said that the governor is "high on the list for something" in his administration on radio in June, after Christie was named head of Trump's White House transition team.
It is unclear what position Christie is in contention for as, should Trump appoint him to his cabinet, the Senate has to approve it. This approval could be elusive because of Bridgegate; however, that does not rule him out for non-cabinet positions.