Who Told Michael Flynn to Talk to Russians? He Will Name Trump, Confidant Says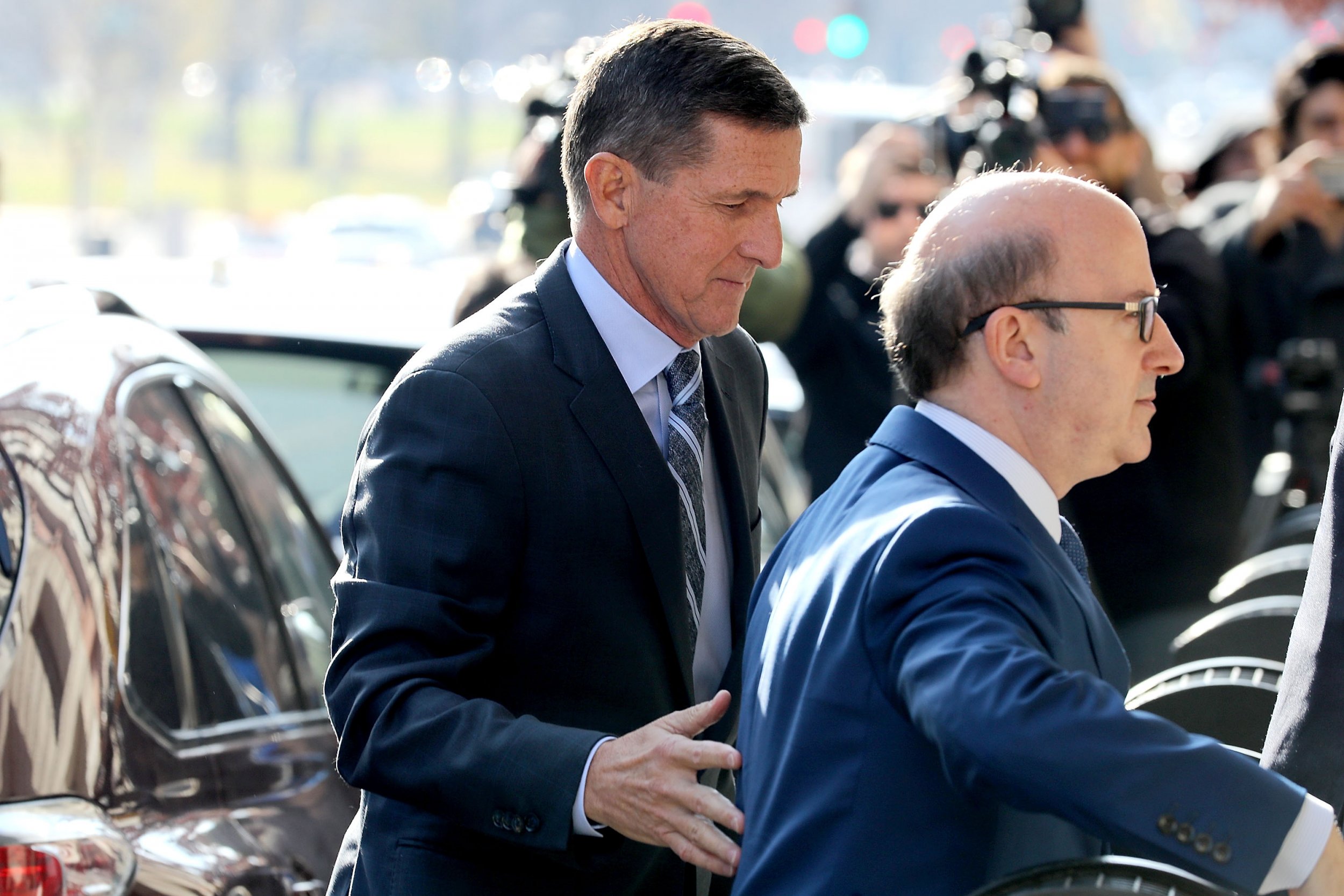 Updated | A former member of President Donald Trump's administration will reportedly testify that the president directed him to discuss foreign policy with Russian officials before taking office, an illegal act.
Michael Flynn is the first Trump administration official to cooperate with special prosecutor Robert Mueller's investigation into the Trump campaign's possible ties to Russia. The former national security adviser is expected to testify that Trump "directed him to make contact with the Russians," which, if true, would violate a long-standing law that private citizens cannot conduct U.S. foreign policy and would indicate that the administration acted inappropriately, and perhaps unlawfully.
The key officials from the Trump team who could have potentially "directed" Flynn's interactions with Russia would have been Vice President Mike Pence, who oversaw the transition; the president's son-in-law Jared Kushner; and Reince Priebus, who later became chief of staff for the White House, reported Chuck Todd from Meet The Press on Twitter.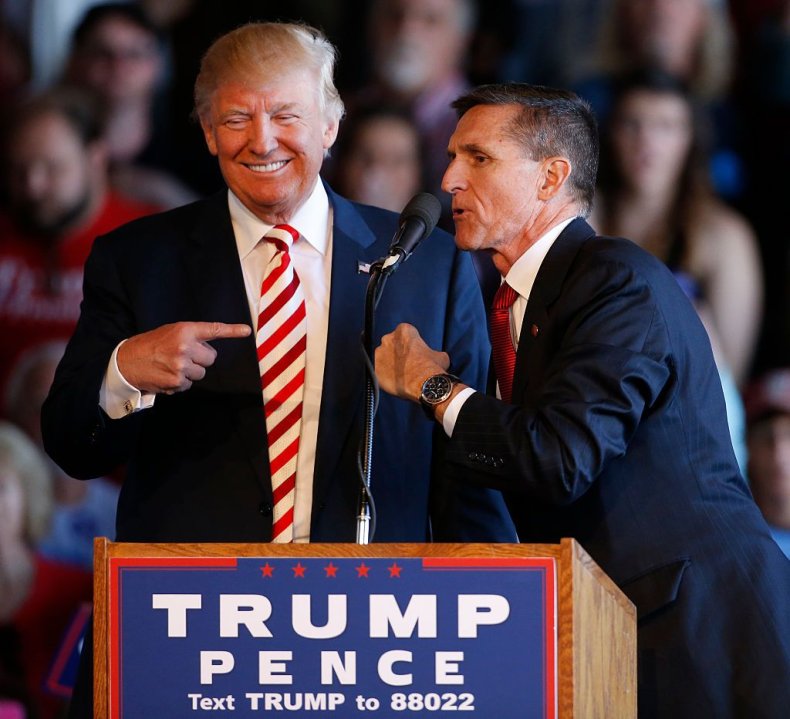 Flynn resigned from the White House on February 13 after revelations that he misled Pence about his conversations with Russian Ambassador Sergey Kislyak. Flynn—a retired Army general—confessed that he provided "incomplete information" about a phone call with Kislyak where he discussed U.S. sanctions against Russia. Pence had repeated false statements from Flynn that he had not spoken with the Russians before Trump was sworn in as president.
In October, Mueller announced that George Papadopoulos, a foreign policy adviser to the Trump campaign, pleaded guilty to making false statements to the FBI about his communications with Russia. Reports later indicated Papadopoulos told newspapers in his home country that Trump knew that he intended to meet with foreign nationals.
The Flynn development is "very, very bad," and raises significant concerns in the White House about what Flynn can offer Mueller's team, according to NBC News, citing someone close to Trump. As of now, Flynn has only pleaded guilty to charges of giving false statements to the FBI about his connection to Russian officials.
"I recognize that the actions I acknowledged in court today were wrong, and, through my faith in God, I am working to set things right," he said in a statement. "My guilty plea and agreement to cooperate with the Special Counsel's Office reflects a decision I made in the best interests of my family and of our country. I accept full responsibility for my actions."
Correction: An earlier version of this story included some information from an ABC News story that initially reported that Flynn contacted Russian officials during the campaign rather than after Trump won the election. ABC has corrected that story.