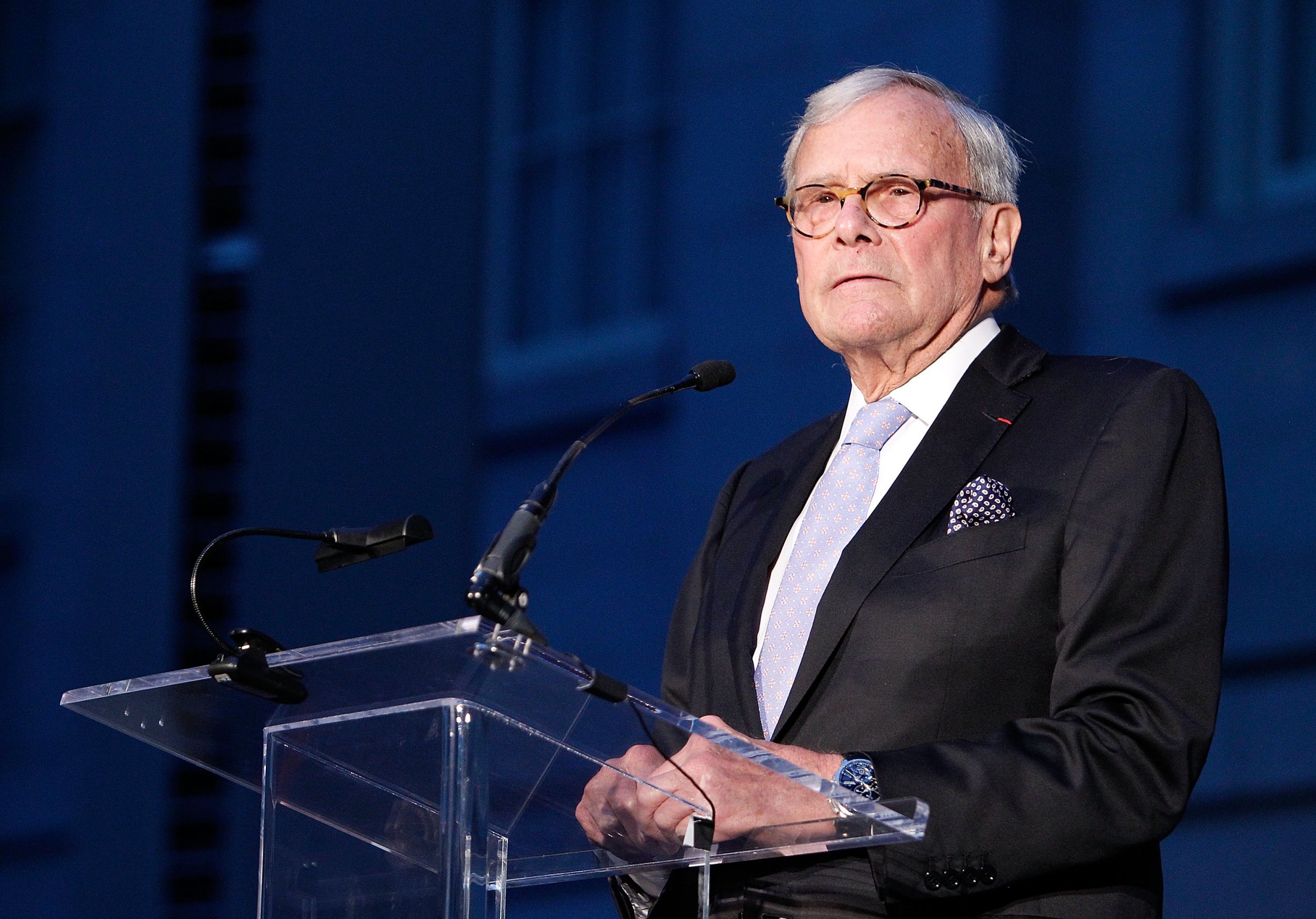 NBC News veteran Tom Brokaw denied accusations of sexual misconduct Friday. At the time of the alleged incidents, Brokaw was married to Meredith Lynn Auld.
Auld, an author, was Miss South Dakota 1959. She married Brokaw in August 1962, marking nearly 56 years of marriage, according to Internet Movie Database. The couple has three daughters: Sarah Brokaw, Jennifer Jean Brokaw and Andrea Brooks Brokaw. She founded the defunct Penny Whistle Toys, a company she was the president of for 20 years, Workman Publishing's website read. She additionally authored eight Penny Whistle books.
Brokaw said he grew closer to Auld when battling cancer. "[Meredith and I] have been married a long time,'' Brokaw told Parade magazine in 2015. "This cancer experience has just deepened my awe of her. It's hard for me to say I love her more. This has deepened our relationship. We've always cared about each other a lot, but I so depended on her through this."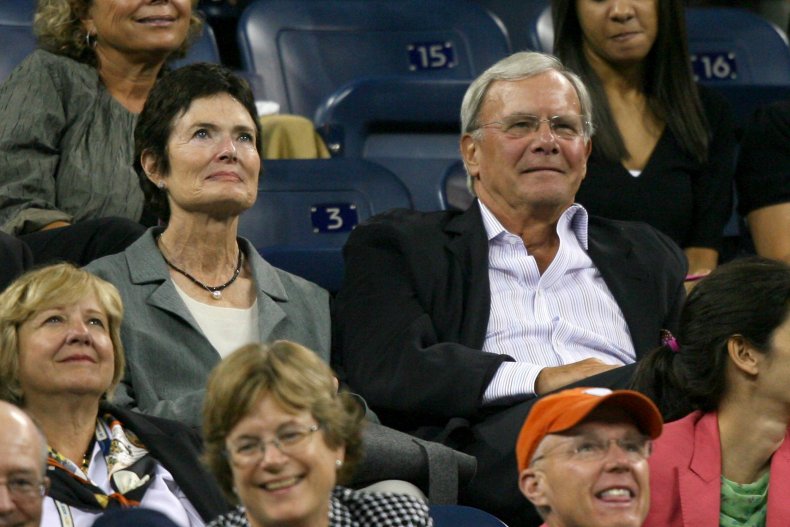 Linda Vester, a television news host, is one of Brokaw's two former coworkers who accused him of misconduct. "I felt powerless to say no. He could ruin my career. I don't recall saying, 'Ok,'" Vester, 52, said via Variety Thursday. "I just remember being frozen." In a report from The Washington Post Thursday, another former colleague said he made advances to her when she was a production assistant.
Brokaw has denied all accusations. He penned an essay detailing his denial Friday.
"I am angry, hurt and unmoored from what I thought would be the final passage of my life and career, a mix of written and broadcast journalism, philanthropy and participation in environmental and social causes that have always given extra meaning to my life," Brokaw wrote in a statement obtained by The Hollywood Reporter. "I am facing a long list of grievances from a former colleague who left NBC News angry that she had failed in her pursuit of stardom."
Added Brokaw, "She has unleashed a torrent of unsubstantiated criticism and attacks on me more than twenty years after I opened the door for her and a new job at Fox News."