Who Was Tom Longboat? Iroquois Runner Celebrated in Google Doodle
Today's Google Doodle celebrates Tom Longboat, one of Canada's greatest sportsmen and the first First Nations member to win the Boston Marathon.
Born on the Six Nations Reserve in Ontario, Canada, in 1887, Longboat was a member of the Onondaga Nation whose Iroquois name was Cogwagee, meaning "everything."
As an amateur racer, Longboat lost only three races and won the 1907 Boston Marathon just two years after he entered his first competitive race, in Caledonia.
Related: Who Is Desiree Linden? Boston Marathon Winner Is First American Woman Champ Since 1985
Longboat had a tough upbringing, helping his mother work on their small farm after his father died when he was just 5 years old, according to the Windspeaker newspaper. His early hard work and subsequent training put him in good stead for long-distance running; when he won in Boston, he beat the previous record by five minutes.
His training regime was just as revolutionary as he was. Mixing hard-workout days with easier days and rest days was not standard practice at the time, though it is now much more widely accepted.
When World War I broke out, Longboat served in the Canadian army in France, using his running prowess to deliver messages between military posts. According to Google, the work was so dangerous he was twice declared dead by mistake.
Surviving those declarations and the war, Longboat returned to the Six Nations Reserve and rarely raced. He died in 1949 at the age of 61.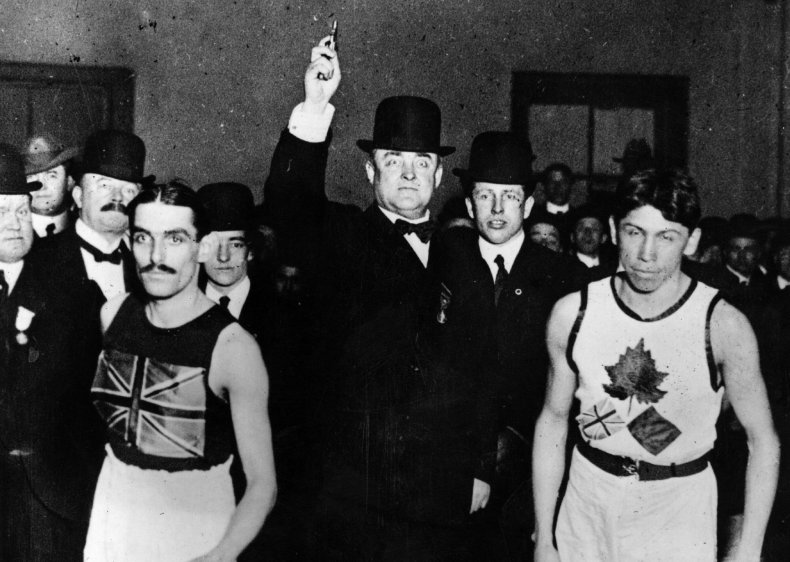 In 1955, Longboat was inducted into the Canadian Sports Hall of Fame, where he is noted as being "Canada's greatest long-distance runner." The Hall also praised Longboat's "endurance and fortitude" in running, describing it as a great metaphor for the racism and stereotyping he faced during his career.
Since 1951, the Tom Longboat Award, administered by the Aboriginal Sport Circle, is given annually to the top male and female aboriginal athletes from a short list from each Canadian province.
Seen in Canada and the United States, today's Google Doodle celebrates a running Tom Longboat as an animated illustration of him switching between civilian and military outfits next to a Canadian maple leaf.