Who Is Tomi Lahren? Fox News Contributor Faces Backlash For 'Shithole Countries' Comments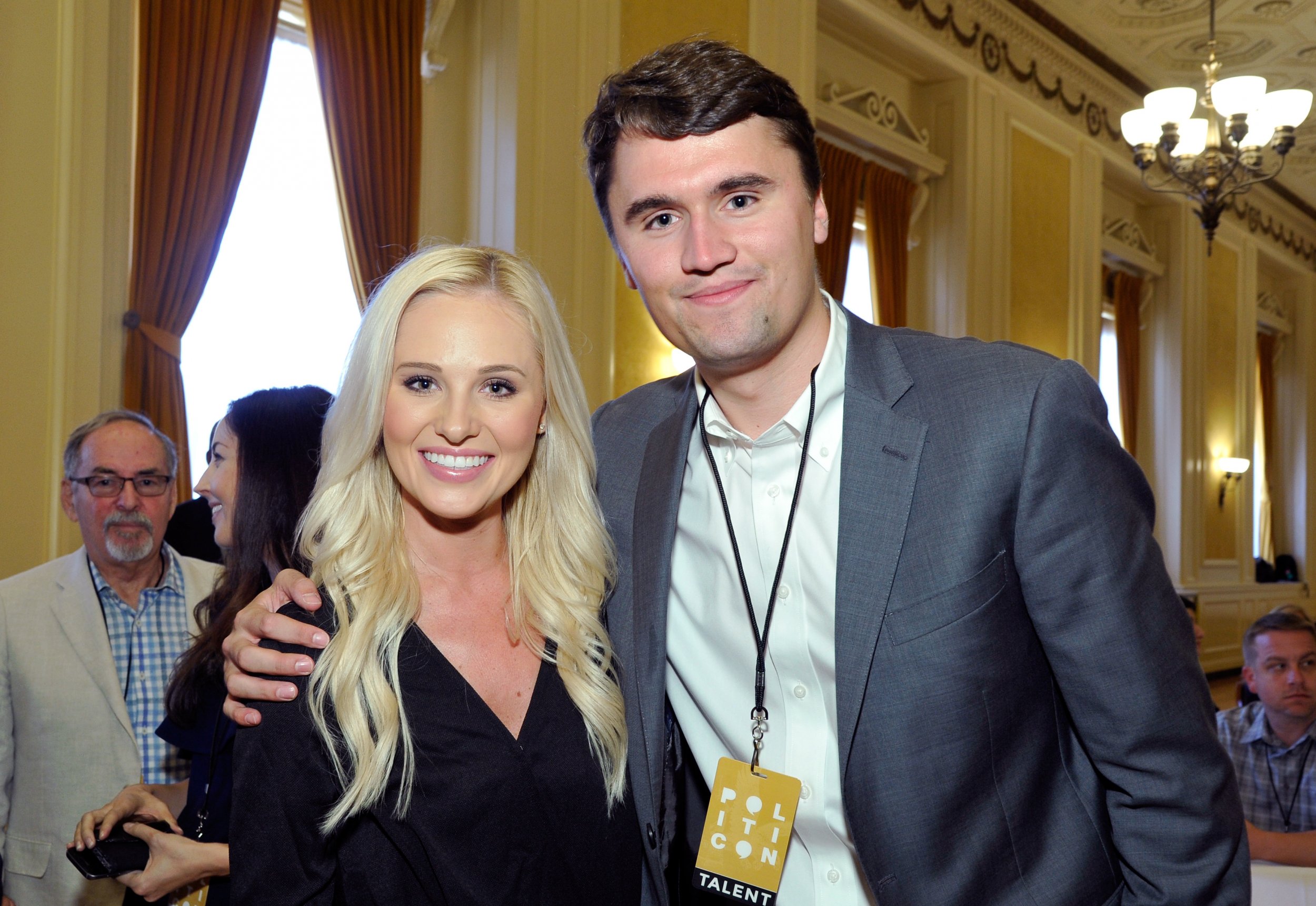 Fox News contributor Tomi Lahren faced widespread scorn online Friday after she defended President Donald Trump's reported comments about immigrants coming to the United States from "shithole" countries.
"Why are we having all these people from shithole countries come here?" Trump said, according to a report published by The Washington Post on Thursday. The statement was made during an Oval Office meeting with lawmakers, and the countries he was referring to were Haiti, El Salvador and a number of African nations. "Why do we need more Haitians?" Trump added, according to the Post. "Take them out."
Condemnation over the remarks was swift and widespread. But Lahren, a conservative talking head with a penchant for riling up liberals, predictably rushed to the president's defense.
"If they aren't shithole countries, why don't their citizens stay there? Let's be honest. Call it like it is," she tweeted.
Lahren's controversial commentary, predictably, drew it's own wave of outrage.
"Why do you live/work in California/NYC instead of your native South Dakota?" tweeted CNN's Andrew Kaczynski, for instance.
Kevin Sieff, Africa bureau Chief for The Washington Post, joined in as well, tweeting, "Hey Tomi, Washington Post shithole bureau chief here. Love your foreign affairs reporting. Did you know there are 8.7 million Americans living overseas? Can't imagine why they would leave home."
Soon Lahren's name was trending across the country.
Lahren, 25, seems to take pleasure in provoking outrage, dating back to her time creating videos for the Glenn Beck–led outlet, The Blaze. In the past, she has racked up headlines and video views by going after singer Beyoncé and football player Colin Kaepernick.
In fact, in the wake of criticism over her "shithole" tweet, she tried to tie the controversy to Kaepernick's peaceful protest in which he kneeled during the national anthem before NFL games.
"All these leftist pearl clutchers are so upset President Trump referred to some 'shithole' countries while they've spent the last 2 years+ telling us the USA is a shithole country not worth standing for. Please. Get over yourselves," she tweeted after her initial shithole defense.
Trump, meanwhile, seemingly attempted to walk back his shithole comments, or, rather, deny they happened.
"Never said anything derogatory about Haitians other than Haiti is, obviously, a very poor and troubled country," Trump tweeted. "Never said 'take them out.' Made up by Dems."
No word yet on whether Lahren will follow Trump's lead and walk back her remarks, too.