Former Salvadoran President Tony Saca Pleads Guilty After Embezzling Hundreds of Millions of Dollars
The former president of El Salvador, Tony Saca, pleaded guilty to embezzlement in front of a three-judge panel on August 9.
Saca said he diverted $301 million in public funds during his tenure as president from 2004 to 2009. In a document that was sent to the attorney general in July, the former head of state pleaded guilty to the charge in exchange for a lighter jail sentence. His original sentence of 30 years was reduced to 10 as a part of the plea deal.
"This is an abbreviated procedure; it does not mean that the case has been lost—in fact, we are proposing a prison sentence of 10 years for the former president of the republic," said Jorge Cortez, head of the attorney general's financial investigation unit.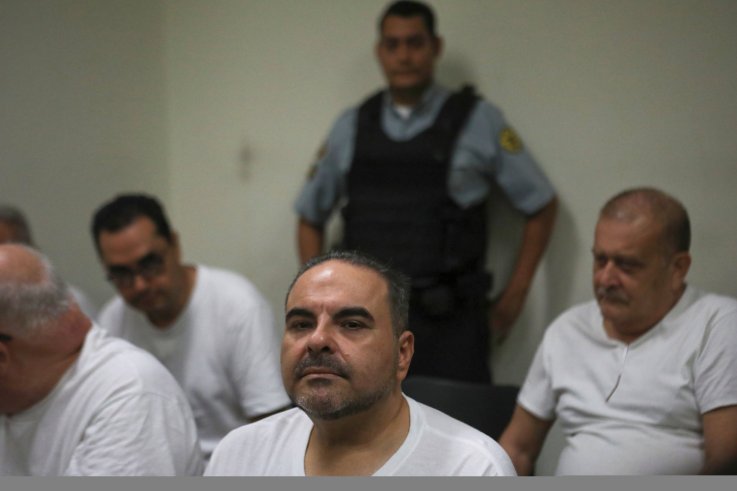 Saca, along with two other former officials, was arrested in 2016 while attending the wedding of one of his children. He had declared $3.6 million in assets when he first took office, and when he left, that sum had inexplicably grown to $13.1 million.
The former president built a luxury home and bought a dozen properties. He also gave his wife $10,000 every month so she could pay off her credit card.
Three former presidents, including Saca, have been accused of being involved in such scandals.
Francisco Flores, who was in office between 1999 and 2004, was accused of misusing money that was donated to El Salvador by Taiwan.
"I would like to say that I have never deposited a check from Taiwan's government in any checking account," Flores told a congressional panel in 2014, "That is key for me, to make clear that I have never deposited a check from Taiwan's government in any account."
Flores died in 2016 while awaiting trial.
Mauricio Funes, Saca's successor, along with several of his family members, was accused of embezzling around $351 million in June. Funes, a former journalist who has been living in exile in Nicaragua for the past two years, maintains his innocence, saying he is being attacked by the current administration and the right.
On Thursday, Saca admitted that he also made monthly payments of $10,000 to journalist Jorge Hernandez to cover his administration favorably. He also said that monthly payments of $100,000 were made to publicity firms that kept 20 percent of the payments while Saca was given the remaining 80 percent, The Washington Post reported.
Former Salvadoran President Tony Saca Pleads Guilty After Embezzling Hundreds of Millions of Dollars | World