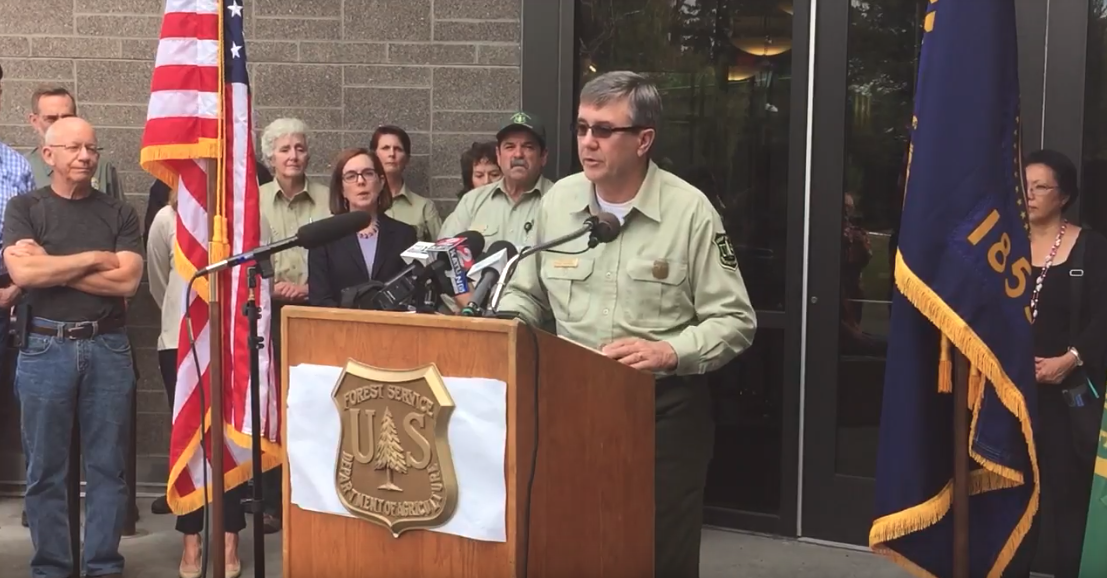 U.S. Forest Service Chief Tony Tooke announced his retirement effective immediately on Wednesday, amid a sexual misconduct investigation against him.
"Many of you have seen the news reports which included the stories from women who told of their experiences with sexual harassment in the Forest Service. I admire their courage," Tooke wrote in an email sent to Forest Service employees.
A two-part report by PBS NewsHour last week exposed a culture of sexual harassment and misconduct, with numerous female employees speaking out about conditions at Forest Service. Three women claimed they had been raped by colleagues in the organization.
The report prompted an investigation by the U.S. Department of Agriculture (USDA) into misconduct allegations against Tooke himself.
"In some of these news reports, you may have seen references to my own behavior in the past. This naturally raised questions about my record and prompted an investigation, which I requested and fully support, and with which I have cooperated," Tooke said of the USDA inquiry.
He added: "What I can control, however, are decisions I make today and the choice of a path for the future that is best for our employees, the Forest Service and the U.S. Department of Agriculture. I must also think about what is best for my family. Therefore, I have decided that what is needed right now is for me to step down as Forest Service Chief and make way for a new leader that can ensure future success for all employees and the agency."
Sonny Perdue, U.S. Secretary of Agriculture, appointed Tooke as Forest Service Chief in August last year, replacing Tom Tidwell. Tooke had worked at the Forest Service in various roles since he was a teenager.
In a statement, Perdue said he had received Tooke's resignation and accepts it. He then went on to thank him for doing the right thing to ensure the Forest Service's future.
"In my experience, in order to effectively lead any organization, you must have the moral authority to inspire its members to work toward the goal of continuous improvement," Perdue said.
He added: "Chief Tooke has determined that it is best for the Forest Service, its future and its employees that he step aside. I thank him for his decades of service to this nation and to the conservation of its natural resources."