Who Is Tori Woodward? The Chainsmokers' Alex Pall's Girlfriend Exposes His Alleged Cheating on Instagram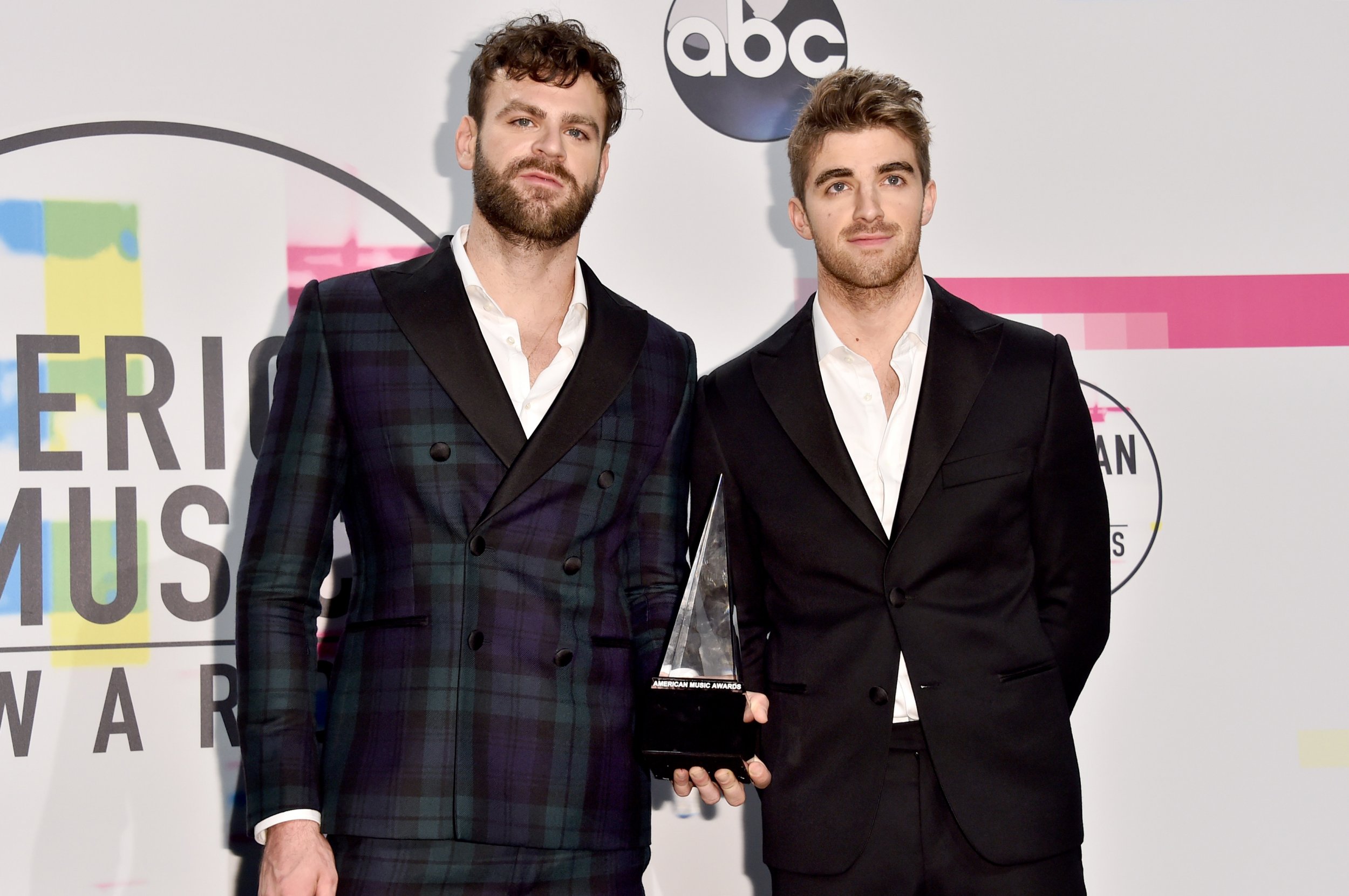 The Chainsmokers' Alex Pall apparently didn't heed the title of his own song, "Don't Let Me Down," because his girlfriend Tori Woodward accused him of cheating in a series of Instagram Stories posts Tuesday.
Woodward posted a grainy picture from CCTV footage which she claimed was of Pall, 32, kissing another woman. The screenshot has since been removed, but People managed to grab it before it was taken down.
Woodward layered the image with the text: "They'll look you in the eyes and tell you they love you. Then destroy you without a second thought."
In another post, said People, Woodward said, "Alex is disgusting. Men are trash. Don't ever forget it."
Pall is one-half of The Chainsmokers, the Grammy award–winning pop–electronic dance music duo, along with Drew Taggart. They scored their first Billboard Hot 100 No. 1 in 2016 with "Closer," featuring Halsey. Their debut album, Memories…Do Not Open, also topped the album chart in April 2017.
Woodward, who has been dating Pall for three years and often documents their relationship on Instagram, posted two more posts on her Instagram Stories feed that Newsweek managed to capture.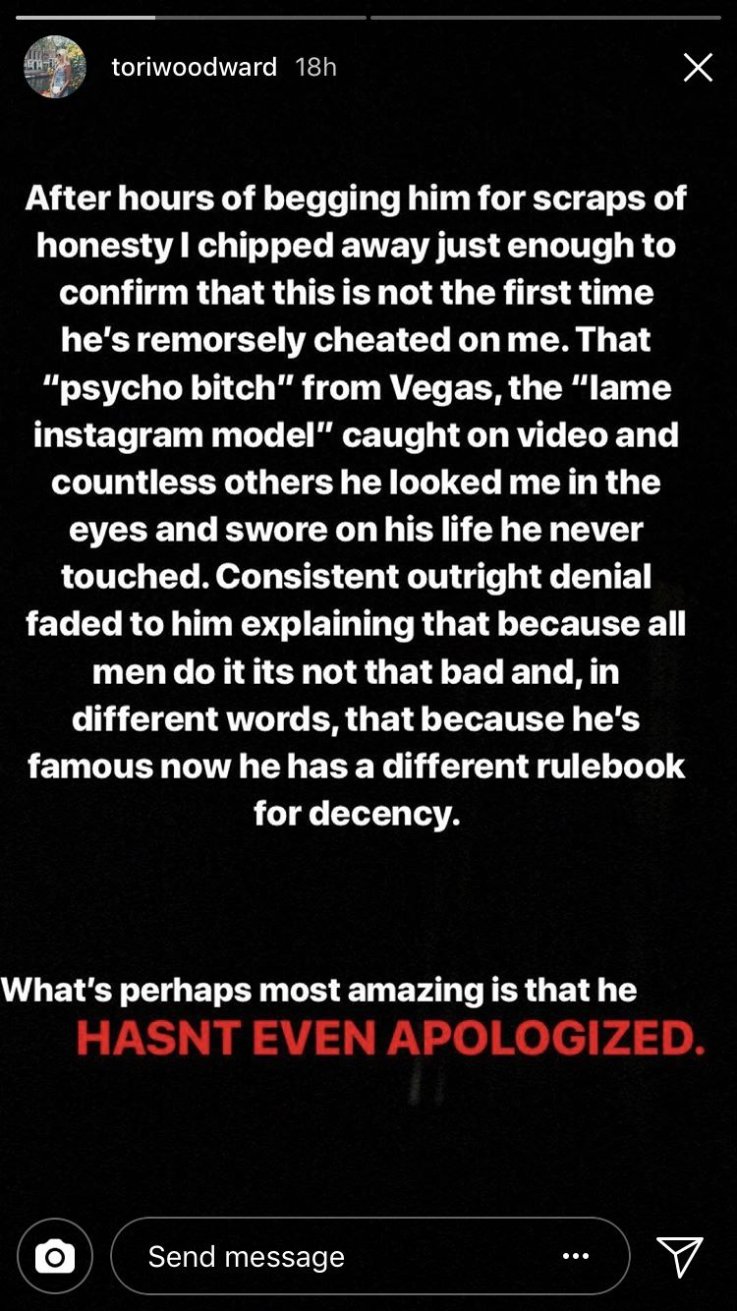 In the first, Woodward accused Pall of cheating on her numerous times over the course of their relationship.
"After hours of begging him for scraps of honesty I chipped away just enough to confirm that this is not the first time he's remorsely [sic] cheated on me," wrote Woodward. "That 'psycho bitch' from Vegas, the 'lame Instagram model' caught on video and countless others he looked me in the eyes and swore on his life he never touched. Consistent outright denial faded to him explaining that because all men do it, it's not that bad. And in different words, that because he's famous now, he had a different rulebook for decency."
She added: "What's perhaps the most amazing is that he HASN'T EVEN APOLOGIZED."
In another post, Woodward urged other men not to behave like Pall.
"Don't be that guy. Don't let your friend or brother or business partner be that guy. Basic respect for women in your life should not be such a hard standard to hold each other to," she wrote.
In 2016, The Chainsmokers were ridiculed online for a pretty cringey interview with Billboard about their success. In it, Pall said: "Even before success, pussy was number one."