Who Is Trent Franks, the Arizona Representative Who Asked Staffers to Be Surrogate Mothers for His Wife and Him?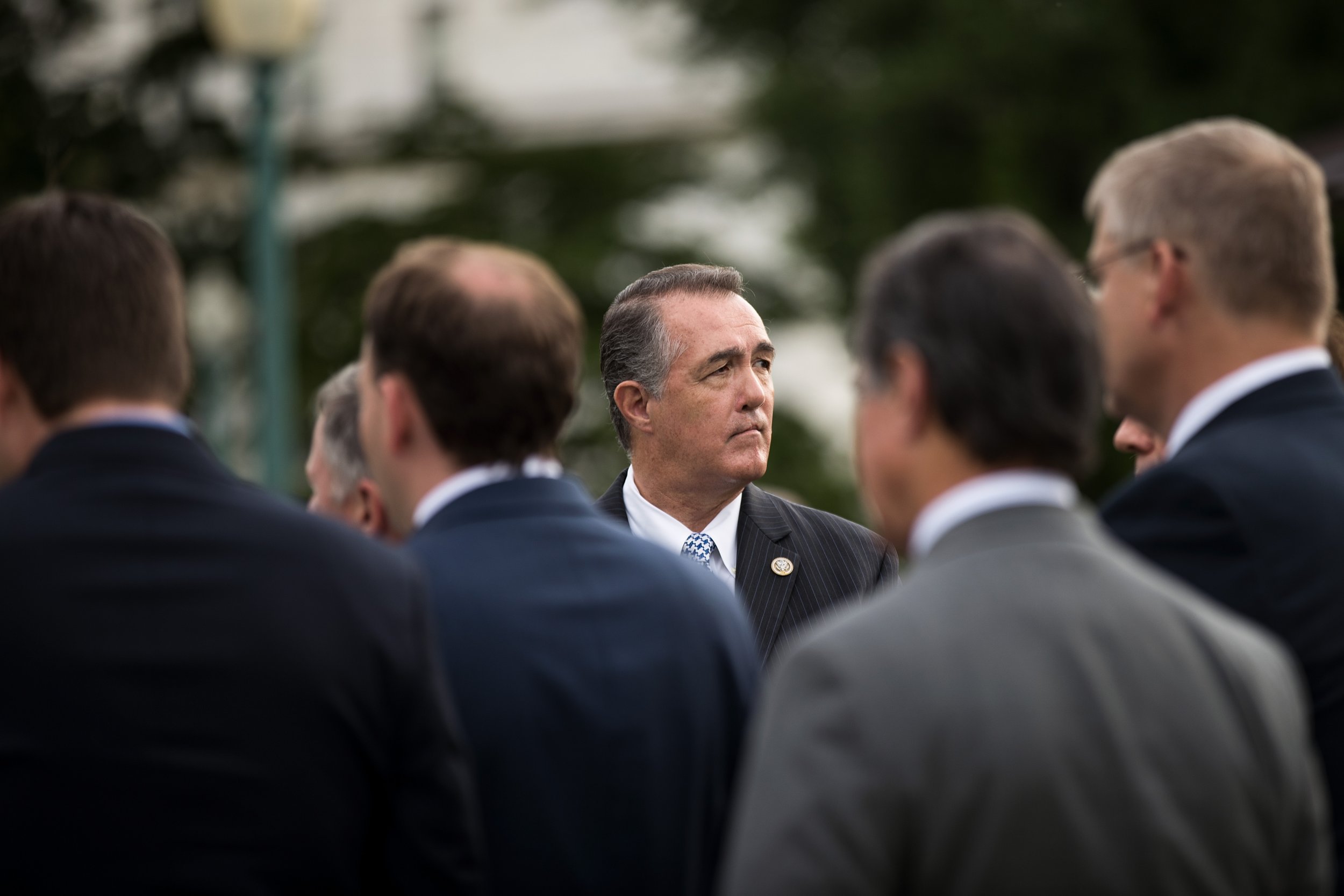 U.S. Arizona Representative Trent Franks, a Republican representing the Phoenix area, is resigning after an ethics investigation revealed that he asked his female subordinates about being surrogate mothers for him and his wife.
Franks released a statement Thursday evening explaining that while he never "physically intimidated, coerced, or had, or attempted to have, any sexual contact" with his congressional staff, he did make a few women very uncomfortable. His last day in Congress will be January 31.
"I have recently learned that the Ethics Committee is reviewing an inquiry regarding my discussion of surrogacy with two previous female subordinates, making each feel uncomfortable," Franks said. "I deeply regret that my discussion of this option and process in the workplace caused distress."
Franks and his wife had both of their children with the help of surrogates. "Due to my familiarity and experience with the process of surrogacy, I clearly became insensitive as to how the discussion of such an intensely personal topic might affect others," he said.
He went on to criticize the "currently cultural and media climate."
Franks was elected to Congress in 2002 and represented an overwhelmingly Republican district in Phoenix. A special election will now be called by Arizona Republican Governor Doug Ducey.
Arizona Capitol Times reporter Rachel Leingang reported that potential replacements for Franks, including former Arizona corporation commissioner Bob Stump, were already in the works.
Franks will be the third member to step down because of sexual harassment allegations, following Senator Al Franken (D-Minn.) and Representative John Conyers (D-Mich.). Franken announced Thursday morning that he would resign in a few weeks following allegations of sexual misconduct, which he denied. Conyers resigned on Tuesday after similar allegations were made against him. He too denied the allegations.
Franks seemed to blame politics for his resignation. "I am deeply convinced I would be unable to complete a fair House Ethics investigation before distorted and sensationalized versions of this story would put me, my family, my staff, and my novel colleagues in the House of Representatives through hyperbolized public excoriation," he said in his statement.