Who Is Trey Smith? Will Smith's Oldest Son Calls His Dad His Best Friend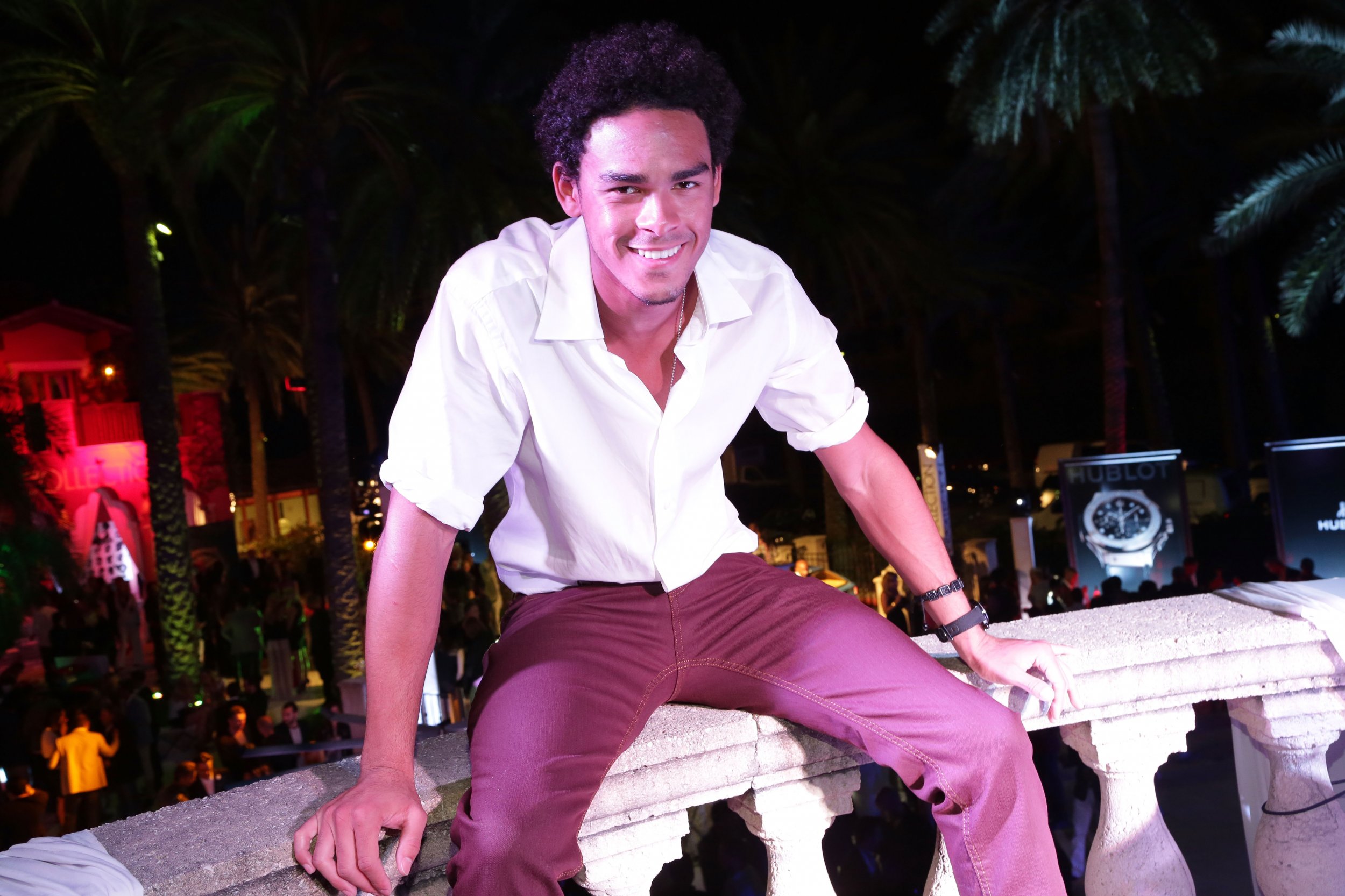 Will Smith has three children, though his relationship with his first, Trey, wasn't always easy. His children Willow and Jaden are taking the celebrity world by storm as young individuals, while his oldest son, Trey, lays low and creates his own music. Smith admitted his relationship with Trey hasn't always been simple, but he's grateful for the renewed relationship they have.
Smith posted a moving tribute to son Trey while attending the F1 race in Abu Dhabi on his Instagram Tuesday. "So I'm in Abu Dhabi at the F1. I brought my son Trey. We been hanging and usually I take my kids separately on stuff just so they have their individual daddy time," he began the video.
He detailed a conversation the pair had on their trip. "So we been doing this, me and him hanging out at the F1. And he just hit me with, 'You know what dad? I just realized you're not just my dad.' He paused and he said, 'I'm pretty sure you're my best friend.'"
Smith also detailed his response, which seemed to imply he wasn't expecting the comment from his son. "I was like, 'Whoo. Yeah, man. Probably. Probably.'"
The video's caption noted the pair haven't always been close. "It has not always been like this between Trey and I," Smith wrote. "We STRUGGLED FOR YEARS after my Divorce from his Mother. He felt betrayed and abandoned. It is a wild blessing to recover and restore a loving relationship with my beautiful son."
Trey's mother is Sheree Zampino who Smith married in 1992. Trey was born the same year. The pair divorced in 1995, though they remain in touch as parents. On November 17, Smith posted a birthday tribute to Zampino and called her the "best baby mama." She responded and thanked both Smith and his current wife, Jada Pinkett Smith.
"Awwwwwwwww...thank you baby daddy!!!!!! I love you back! And thank you @treysmith0011 for being the reason we came together. And to @jadapinkettsmith for being an understanding, secure, and absolutely AMAZING wife, mother, Bonus-mom, and Co-parenting partner!" she wrote, according to E! News.
Trey is an electronic music producer who goes by the name AcE Nation. His work is published on his Soundcloud page. Trey has shared multiple photos of himself with half-brother Jaden on his Instagram, and recently promoted Jaden's latest music release. He often pays tribute to his family on social media, from his siblings to his parents.