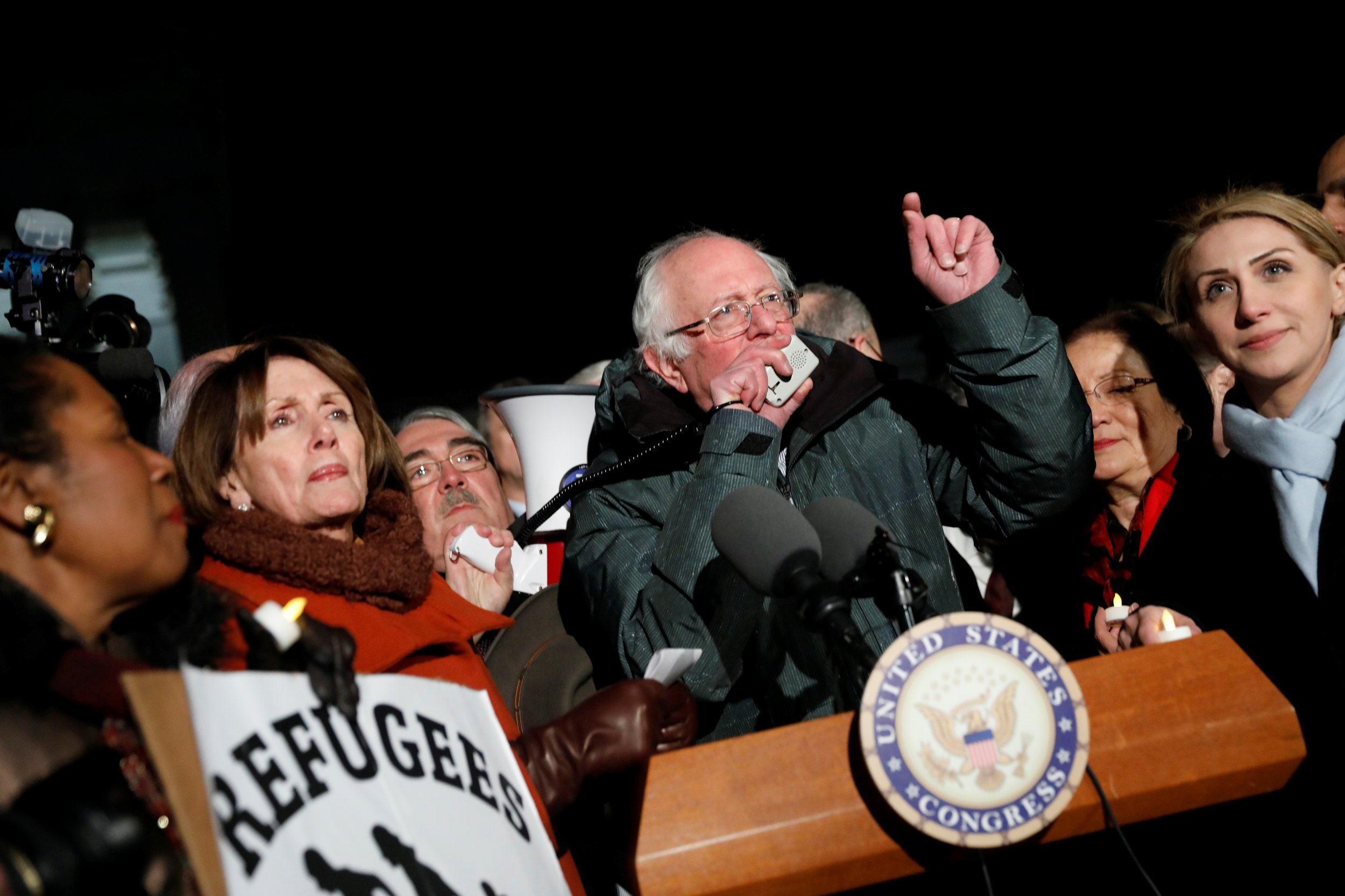 President Donald Trump believes he could defeat Senator Bernie Sanders if he were to face the veteran left-winger in the 2020 presidential election, Politico reported Monday.
Trump has been speculating with aides and Republican lawmakers about potential challengers in the 2020 elections, but is not worried about the presidential candidacy of Vermont independent Sanders, according to an ally who spoke to the publication.
Trump has reportedly claimed that 76-year-old Sanders won't have the energy for a second presidential bid. Despite the fact that he will be 74 at the time of the election, Trump believes he will have the better of the veteran left-winger.
He also reportedly unconcerned by a potential challenge from Massachusetts Senator Elizabeth Warren, whom he has derisively nicknamed Pocahontas, and believed New Jersey Senator Cory Booker, named as another potential challenger, wouldn't run.
Aides are reportedly more worried about the potential challenge posed by former Vice President Joe Biden or chat show host, activist and entrepreneur Oprah Winfrey—who has been at the center of presidential speculation after delivering a rousing speech about sexual misconduct in Hollywood at the Global Globes.
"What we can't let voters do is think they can get the same policies with someone they like better, like Joe Biden—someone who would fight for them but who doesn't have the crass edge," one former White House staffer told Politico. "I hope CNN has [New York Sen.] Kirsten Gillibrand on every minute of every day. Love it. Bring it. She's easy to destroy. If you're the president, or the RNC, you're more worried about someone who looks like Biden—someone who has more mainstream appeal, who blue-collar workers could identity with."
Another GOP strategist told the publication that Oprah was the challenger the party was most concerned about.
"Oprah would be a problem: she'd be their best," the strategist said. "She's ubiquitous, she's black, she has crossover appeal and she probably clears a lot of the field out."
However, Oprah is lagging behind Biden and Sanders for Democratic voters, according to a January poll by RABA Research. Despite Trump's confidence about his chances against Sanders, a November Morning Consult/Politico poll had the senator beating Trump 42 to 36 in a hypothetical head-to-head.
Sanders ran as a Democrat in the 2016 presidential election, losing to Hillary Clinton in the primaries. Many of his supporters believe he would have drawn enough support in the Rust Belt Democratic states that flipped to Trump in 2016 to have ensured victory.