Who Is John Dowd? Trump's Lawyer Has Won High-Profile White-Collar Criminal Cases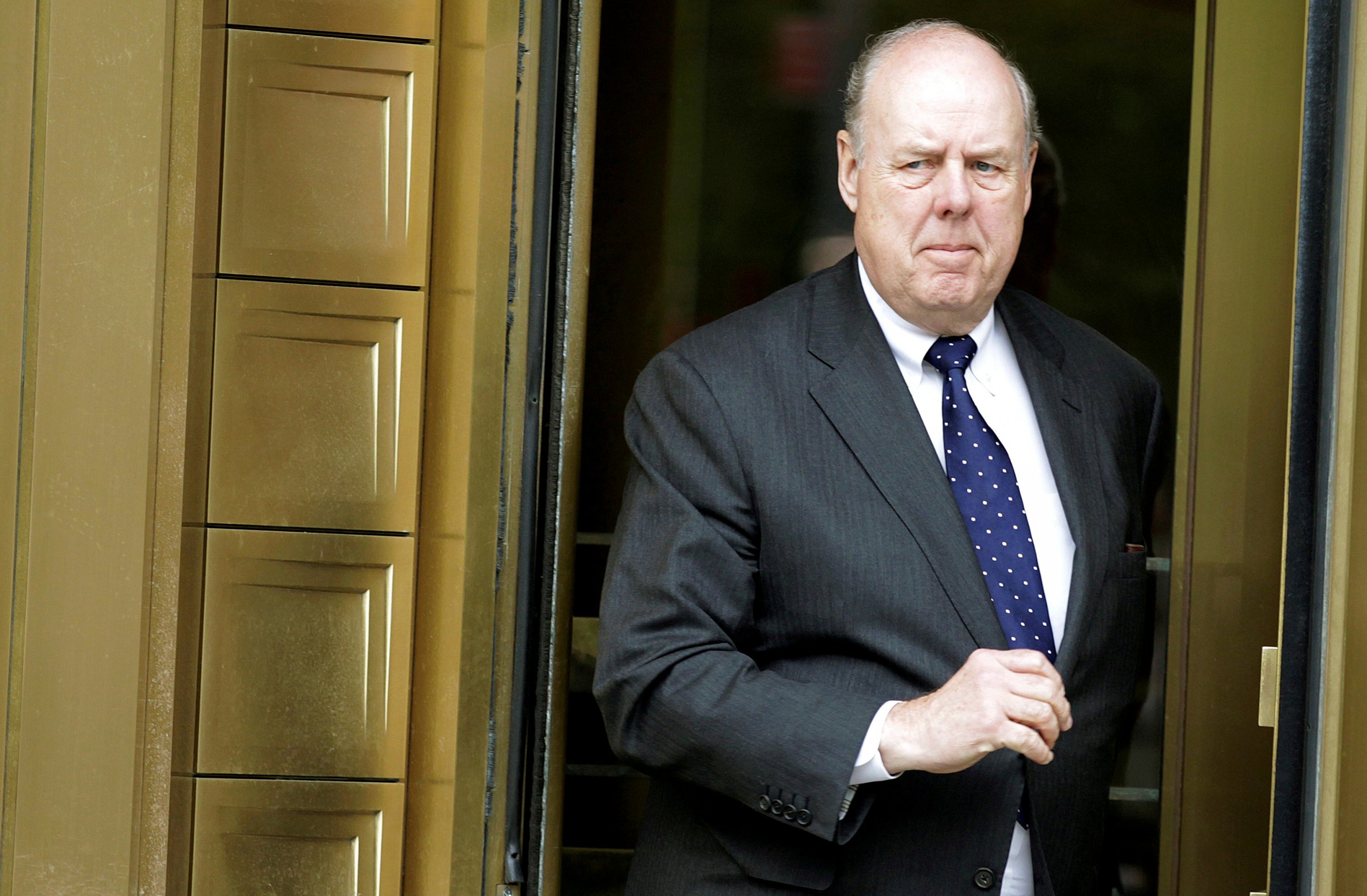 President Donald Trump's personal lawyer John Dowd—who claims the president cannot be guilty of obstruction of justice because he is the nation's top law enforcement official—has a track record of winning many high-profile cases.
A veteran Washington lawyer, Dowd, 76, in June joined Trump's legal team representing him in special counsel Robert Mueller's investigation into possible collision by the Trump campaign with Russia in the 2016 presidential election.
Dowd over the years has successfully represented a number of key figures in white-collar criminal investigations, including Senator John McCain on congressional ethics charges in the "Keating Five" banking scandal. McCain, one of five senators accused of corruption in 1989 in connection with Lincoln Savings and Loan Association chairman Charles Keating, was cleared in the matter.
In 1989, Dowd also represented Major League Baseball in an investigation that led to a lifetime ban on baseball legend Pete Rose for betting on games while he was Cincinnati Reds manager. That ban continues to deny the all-time hit leader a place in the hallowed Hall of Fame.
Not every case has led to success. Dowd's team of nine lawyers failed in its defense of Galleon Group hedge fund founder Raj Rajaratnam for insider trading in 2011, who is now serving an 11-year sentence.
Defense attorneys described Dowd as "fearless in the courtroom," and "extra effective with juries," according to Business Insider.
Dowd served as a captain in the U.S. Marine Corps and then became a military lawyer. He worked in an organized crime unit of the Department of Justice before going into private practice in 1978. Dowd headed the white-collar crime group at the Akin Gump Strauss Hauer & Feld law firm in Washington before retiring in 2015.
Representing the president is Dowd's biggest task yet, and he has already made headlines claiming responsibility for a Saturday tweet sent by Trump in which he said he knew his former national security adviser Michael Flynn had lied to the FBI.
If true, Trump could be charged with obstruction of justice for later asking then-FBI Director James Comey to go easy on Flynn. Comey was later fired by Trump.
Dowd's move around the tweet set off a heated debate, with some legal analysts calling it "cataclysmic" while others said it was "a non-story," as Trump's attorney wants it to seem.