Who is the Ukraine Whistleblower's Attorney? Andrew Bakaj Represents Group Dedicated to Helping Whistleblowers
The lead attorney for the anonymous Ukraine whistleblower whose complaint has created a new controversy surrounding President Donald Trump and sparked a formal impeachment inquiry, is Andrew Bakaj, a former CIA officer who works for a group supporting whistleblowers.
Bakaj "serves of counsel to Whistleblower Aid," according to the website of the nonprofit that provides legal advice to government employees reporting wrongdoing in office. Bakaj does not list that position in his LinkedIn profile, which states that he served as a senior investigator with the Department of Defense's Office of Inspector General. He is a founding and managing partner of Compass Rose Legal Group, PLLC, his current firm.
Trump, who has acknowledged asking Ukrainian President Volodymyr Zelensky to work with his personal lawyer Rudy Giuliani and Attorney General William Barr on an inquiry into 2020 Democratic front runner Joe Biden, brought up Bakaj without naming him in a tweet on Wednesday afternoon.
"Wow!" Trump wrote and quoted the headline "Ukraine Whistleblower's lead attorney donated to Biden" from conservative website The Washington Free Beacon.
The Free Beacon reported that Bakaj facilitated a $100 donation to Biden's presidential campaign in late April through ActBlue, a nonprofit that helps arrange contributions to Democrats. The media outlet, based on its analysis of Federal Election Commission data, wrote that Biden seemed to be the only candidate to whom Bakaj donated to this year.
Bakaj did not immediately respond to a request for comment from Newsweek on Wednesday.
On his LinkedIn profile, Bakaj writes that he began serving in the CIA in 2012 and that he was "hand-selected by the Inspector General to develop a whistleblower reprisal investigation program to comply with" an Obama administration directive. Bajaj's security clearance was suspended after he reported concerns from his coworkers to the intelligence community inspector general's office and CIA superiors apparently found out who the whistleblowers were. Bakaj retired from the CIA in 2015 and founded Compass Rose Legal Group.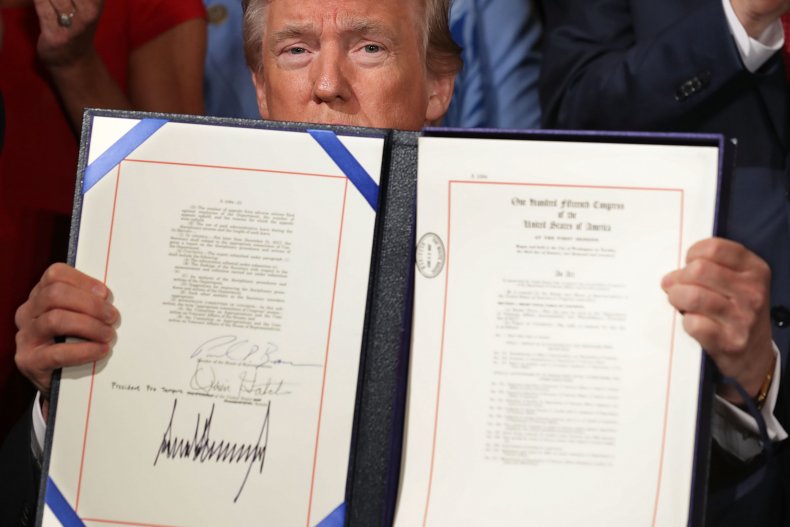 Bakaj has criticized the Trump administration before. He told Think Progress in March that the president's son-in-law and senior White House adviser Jared Kushner's top security clearance was "pretty bad."
"Why would he want to conceal his communications with a foreign adversary from our own intelligence services?" Bakaj said of Kushner after reports that the senior adviser had a meeting with Russian Ambassador Sergey Kislayk before Trump entered the White House.
The Ukraine whistleblower's co-counsel Mark Zaid is a co-founder of Whistleblower Aid.