Who Uses E-Cigarettes? Half of People Who Vape Are Under Age 35
Nearly one in twenty U.S. adults use e-cigarettes, according to a new study.
Doctors and scientists from multiple U.S. institutions studied the users of e-cigarettes in America. Published in Annals of Internal Medicine on Tuesday, the study found that over 10.8 million U.S. adults use e-cigarettes.
"Electronic cigarette use is also closely associated with other high-risk behaviors," Dr. Michael Blaha, senior study author and director of clinical research for the Johns Hopkins Ciccarone Center for the Prevention of Heart Disease in Baltimore, told Reuters. "The most common pattern of use in the U.S. is dual use, i.e. current use of both traditional cigarettes and electronic cigarettes."
The scientists also found that more than half of e-cigarette users are under 35 years old. Smokers of traditional cigarettes, people in their 20s, those who are unemployed, and people who are part of the LBGTQ population are all more likely to use e-cigarettes.
"It is becoming clear that specific vulnerable groups are at highest risk of adopting electronic cigarettes," Blaha said. Many of the e-cigarettes contain nicotine, so they can be addictive to people using them. Additionally, even when they don't contain nicotine, the flavoring and other ingredients that are used in the liquid for vaping could cause breathing problems. Recent research found that vaping can damage lung cells that are there to fight bacteria.
People who had breathing disorders, asthma, cancer or heart disease were all more likely to use e-cigarettes than those without those issues. The scientists received responses from more than 467,000 adults, which is why they were able to narrow down usage statistics to such specific groups, specifically those who identify as LGBTQ.
"Why LGBTQ adults are more likely to smoke cigarettes is a complex question, but these individuals have a higher prevalence of other substance use disorders and mental health (diagnoses)," Dr. Nancy Rigotti, director of the Tobacco Research and Treatment Center at Massachusetts General Hospital and a professor at Harvard Medical School, told Reuters. "Tobacco use is high in adults with these conditions and this no doubt contributes to the higher level of tobacco use in LGBT individuals." This usage transferred over to e-cigarettes as well.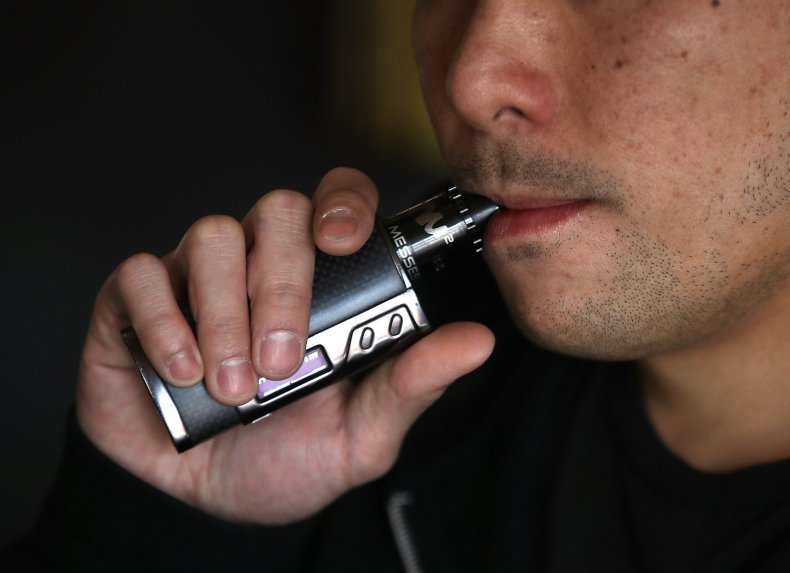 Of bisexual adults, nine percent were e-cigarette users, while seven percent of lesbian and gay people were current e-cigarette users and 8.7 percent of transgender individuals. However, the biggest group of users were current smokers or people who had recently quit.
Data in this study was self-reported and wasn't verified by medical records, nor did researchers know which e-cigarettes participants used or which liquids they vaped, so further research is needed.