Vinicius Junior: Who Is Real Madrid's £40 Million Teenager?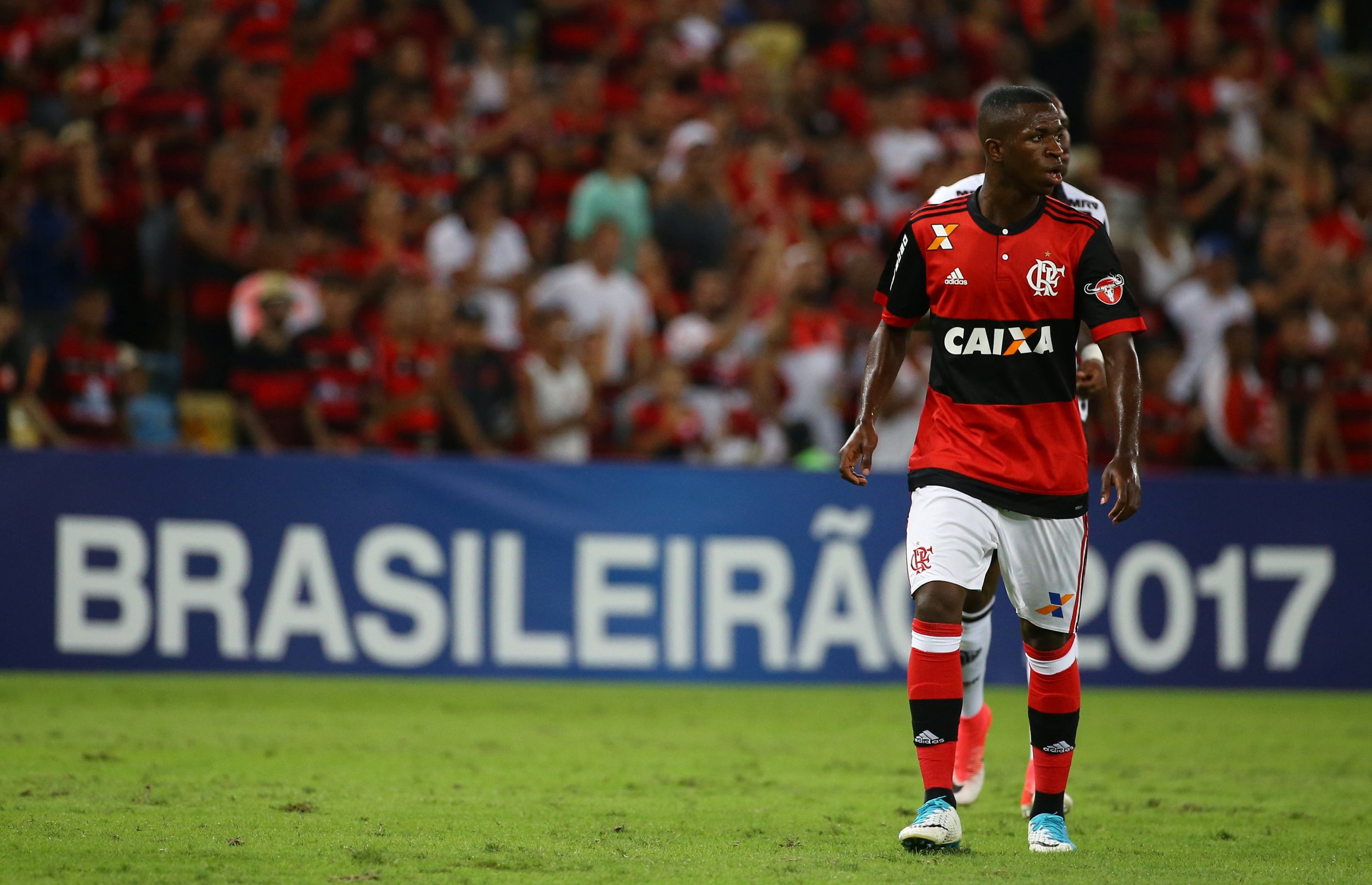 At a reported £39.6 million, Vinicius Junior is now the world's most expensive teenage footballer.
Real Madrid announced the deal for the Flamengo player on its website on Tuesday, one that makes the 16-year-old more expensive than Anthony Martial, the Manchester United striker, and considerably pricier than the reported £27 million Manchester City paid for Gabriel Jesus.
The Brazilian—a star in Flamengo's age group teams and with Brazil's Under-17s—certainly possesses an impressive highlight reel. Comparisons to Neymar may be lazy but there is a lot of Neymar in the way Vinicius Junior glides past defenders. Barcelona was reportedly in for his signature, too.
What makes the deal extraordinary, though—and what really separates Vinicius Junior from Neymar—is his extreme inexperience.
Neymar's transfer from Santos to Barcelona may eventually come in at an eye-watering £71.5 million and resulted in a long-running tax-fraud investigation in Spain.
But by the time Neymar got to Barcelona he was already 21, and had been playing for Brazil for three years. If his contribution in his first season in La Liga wasn't prolific—13 goals in all competitions—then it was enough to suggest he could adapt after his startling performances for Santos.
Vinicius Junior's first-team debut for Flamengo came on May 17—put another way: a week ago . Flamengo promptly renewed his contract until 2022, before he signed for Real Madrid on Tuesday.
Vinicius Junior will remain with Flamengo until July 2019, though Real Madrid will take over his rights from July 2018. He has two years, then, to mature at first-team level. Never before in football history, though, has a team paid so much for a player based on so little first-team experience. The payoff for the Spanish champion, of course, has the potential to far exceed the transfer fee if Vinicius Junior fulfils his enormous talent. The interest, from hereon in, will be in seeing if he can do so.