Who Is Virgil Abloh? GQ Puts Woman in Quotes on Serena Williams Cover
GQ's "Men of the Year" issue named Serena Williams as a "woman" of the year, but not without controversy. Many vocal social media users questioned why Williams's gender reference was framed with quotation marks, but some pointed out the text and quotations are designed in the style of Virgil Abloh.
In GQ's tweet announcing their picks for men and woman for the year, they noted Abloh's handwriting made an appearance on the cover. It's also explained in a brief on the GQ website announcing Williams as a champion feature. "All that, plus GQ worked up a special surprise cover collaboration with Virgil Abloh—the Off-White designer behind her coolest on-court looks in 2018—featuring his signature quotation marks in his own handwriting," the note detailed.
Abloh is a DJ and fashion designer who currently acts as the creative director for men's wear a Louis Vuitton. The designer also houses his designs under the name "Off-White," which currently has an active Spring 2019 series. The collection features both men and women's designs, as well as shoes and bags.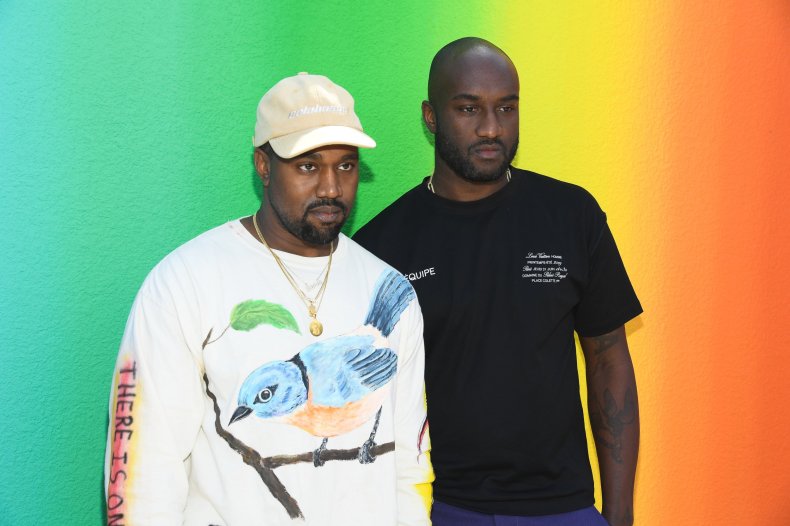 The designer frequents the streetwear market. Of the clothing genre, which started his career that now branches into other directions, Abloh noted it shares his roots with cultural icons who shaped his identity in an interview with Hypebeast.
"It's me, the same 17-year-old version of myself," he said of streetwear. "Skating. Listening to rap music, Nirvana, Guns N' Roses – I'm just older and I've made a profession out of it. On one hand, it's not work by any means. I'm just being a free-form creative, but it's my life. It's my creative expression."
As for the relation to "streetwear" and "street culture," Abloh detailed the connections fashion creates around the world. "It's a sort of camaraderie, it's a collective, a community," he shared. "It's this sort of international community that never existed in such a cemented way. We have this thing social media that we can communicate and we are just a world of young people, no longer just a niche culture in one city of young people. Therein lies, I think, some sort of new space. A kid in Tokyo and a kid in Kansas are essentially talking to each other."
Williams was a featured woman alongside three men, Michael B. Jordan, Henry Golding and Jonah Hill. She was selected based on her impressive tennis game in 2018, her social activism and openness on everything from Supreme Court Judge Brett Kavanagh to being a black woman in 2018, according to the GQ site.