Who Is Vontae Davis? Bills' Veteran Retires at Half-time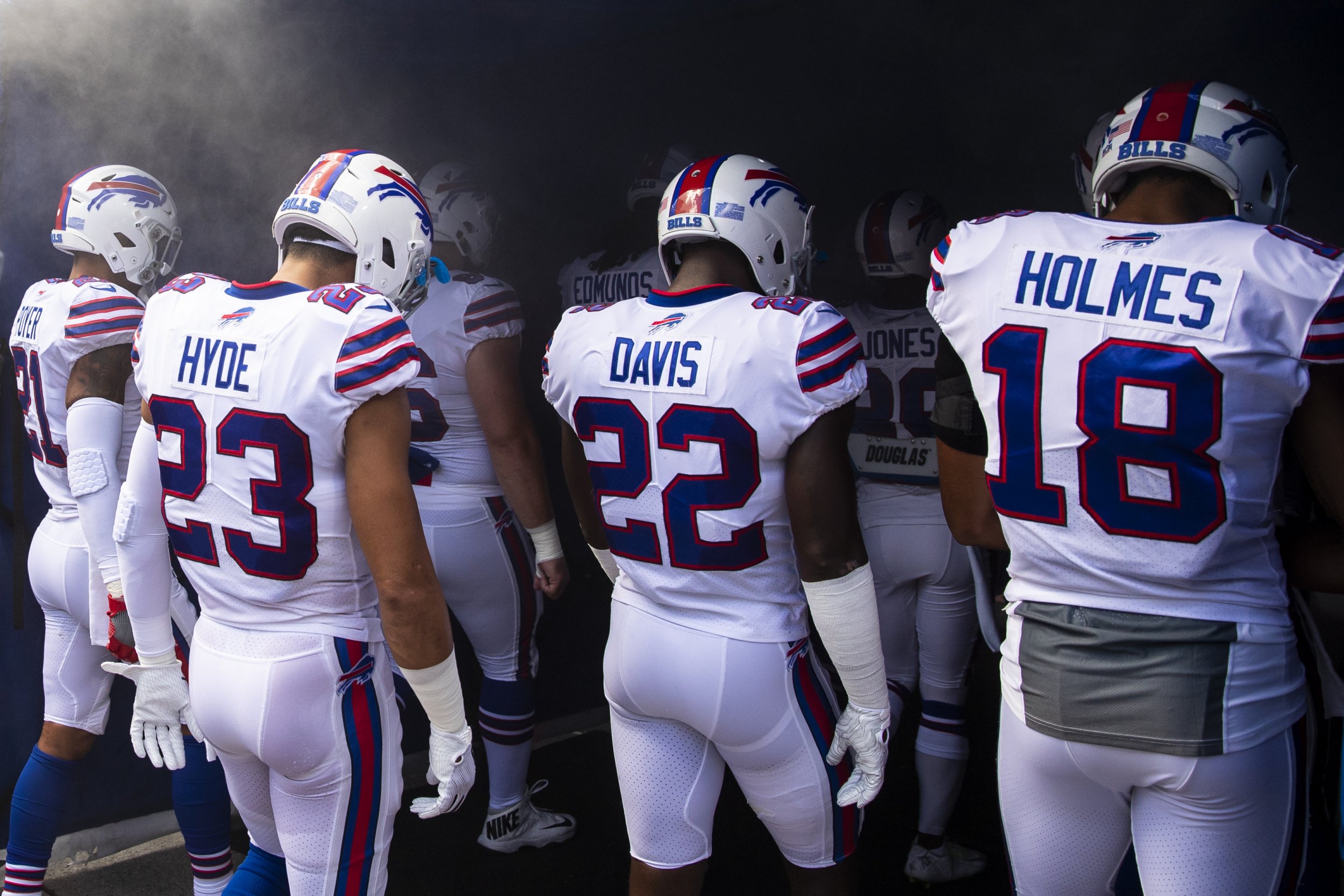 The Buffalo Bills' troubled start to the season got even worse on Sunday as they lost their second consecutive game of the season and saw one of their veterans retire at halftime.
Vontae Davis took the extraordinary decision halfway through the Bills' home game against the Los Angeles Chargers. With Buffalo 28-6 down at halftime, Davis said he felt he could no longer perform at the standards he set for himself throughout his 10-year career.
"This isn't how I pictured retiring from the NFL. But in my 10th NFL season, I have been doing what my body has been programmed to do: Get ready to play on game day," the cornerback said in a statement released after the game.
"I've endured multiple surgeries and played through many different injuries throughout my career and, over the last few weeks, this was the latest physical challenge. But today on the field, reality hit me fast and hard: I shouldn't be out there anymore."
"The season is long, and it's more important for me and my family to walk away healthy than to willfully embrace the warrior mentality and limp away too late."
Bills coach Sean McDermott explained Davis' withdrawal had been completely abrupt.
"[He] pulled himself out of the game," he told reporters. "He communicated to us that he was done."
"When I get back in here, we'll continue to communicate on what exactly is going on there and we'll go from there."
The decision, however, did not go down well with Davis' teammates. Bills' linebacker Lorenzo Alexander, who first alerted reporters to the 30-year-old's sudden retirement accused Davis of being "completely disrespectful" towards the team and his teammates.
"I don't have nothing to say about Vontae," Alexander said after the game. "I'm going to give him a little bit more respect than he showed us today, as far as quitting on us in the middle of the game."
"I never have seen that. Pop Warner, high school, pros. Never heard of it. Never seen it. It's just completely disrespectful to his teammates. [...] He didn't say nothing to nobody. I found out going into the second half of the game. They said he's not coming out, he retired. That's it."
Davis spent three seasons at Illinois before being drafted as the number 25 overall pick in the 2009 draft by the Miami Dolphins. After two years with the Dolphins, the D.C. native moved to the Indianapolis Colts, where he spent six seasons and earned two Pro Bowl selections in 2014 and 2015.
His spell in Indianapolis came to an end in February when he signed a one-year deal worth up to $5 million for the Bills. The contract included a base salary of $2.25 million, $1.5 million signing bonus and $2 million fully guaranteed.
As Davis failed to return for the second half, the Bills attempted to close the gap but despite holding the Chargers to three second half points they ended up losing 31-20.