Who is Wang Jianlin? China's Richest Man Is Taking Over Hollywood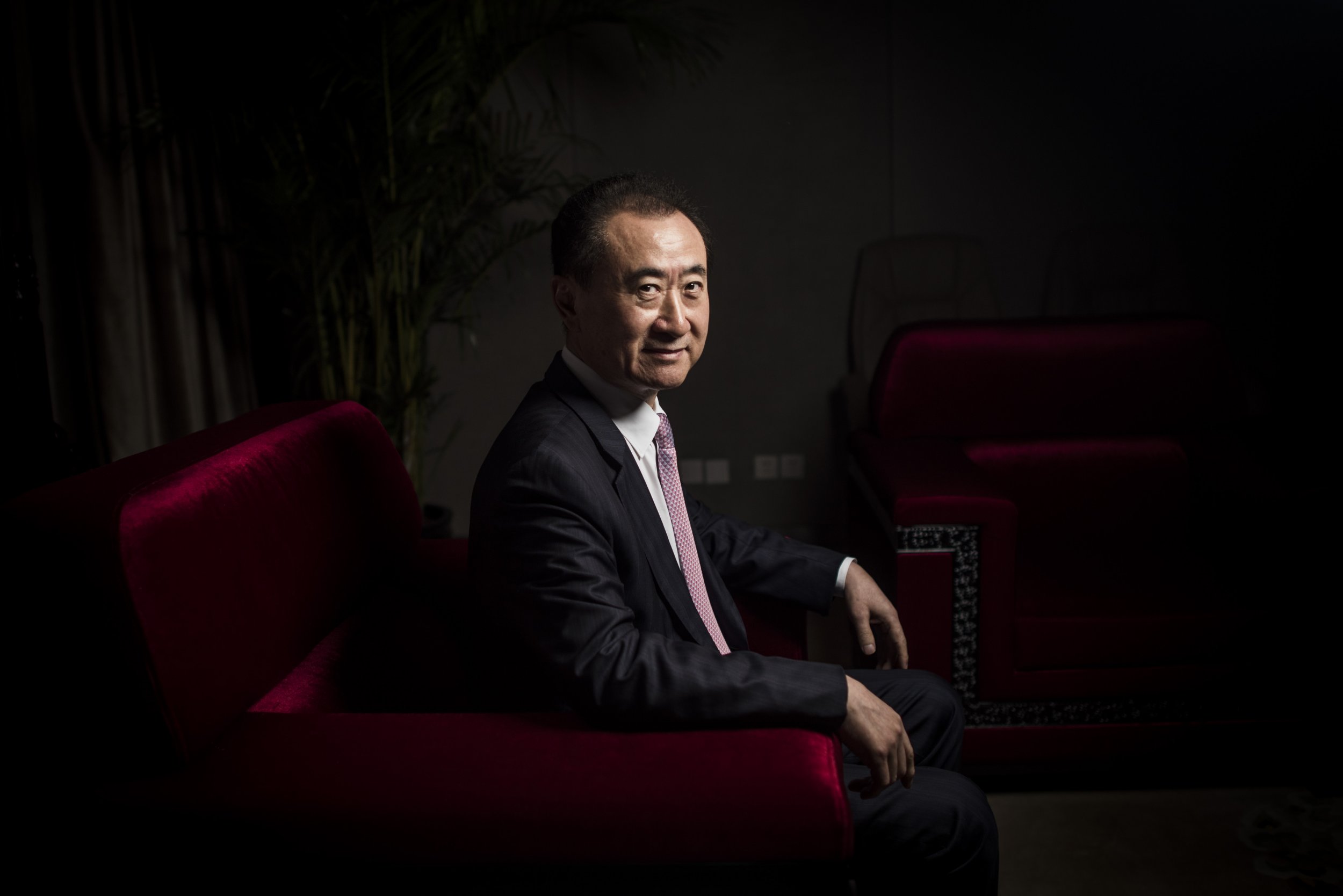 Those who follow the movie business have noticed a trend emerging in the last few years. More and more, Hollywood is taking notice of growing numbers of Chinese cinema-goers, and major movie studios have been pandering to them in a bid to reap the benefits. For example, Michael Bay's Transformers: Age of Extinction in 2014 featured well-known Chinese actors, landmarks and product placement. It paid off. The film—the fourth and, arguably, most bloated in the veteran franchise—was for a short period the highest-grossing film of all time in China (later to be beaten by Furious 7 and the homegrown The Mermaid.)
Imax chief executive Richard Gelfond even predicted last December that the Chinese box office would overtake that of the U.S., the premier market in the movie world, by 2017. In 2015, China's moviegoing market earned a staggering $6.78 billion and it could close in on, or even surpass, the average $10 billion haul grossed annually in the U.S. this year.
Now that Chinese influence has begun seeping into Hollywood, with the richest man in China last week revealing ambitious plans for movie-and-TV-world domination; on Thursday it was announced that his company, Wanda, had acquired Dick Clark Productions, which produces the Golden Globe Awards, Billboard Music Awards and the American Music Awards, for $1 billion.
So just who is Wang Jianlin, the man with pockets so deep that even the Weinsteins ought to take notice?
Who is he?
Wang Jianlin, China's richest man, is the founder and CEO of Dalian Wanda Group—often referred to as just Wanda—the largest real estate developer in China.
The 62-year-old was initially in China's military force, the People's Liberation Army, where he began as a border guard and eventually became a colonel in a career spanning 16 years. He moved into real estate in the late 1980s.
Wang is worth $33 billion according to Forbes.
What entertainment properties does he own?
Before his $1 billion purchase of Dick Clark Productions, Wang's Wanda began in a realm it is more comfortable with—real estate. In 2012, it bought America's popular AMC Theatres chain for $2.6 billion. That deal gave it over 300 cinemas in the U.S., in addition to the 200-plus it already operated in China, making Wanda the world's largest multiplex owner. Pending approval from the European Commission, Wanda-owned AMC will soon take over Europe's largest cinema chain, Odeon & UCI, for over $1 billion.
Wanda's boldest move came in January when it purchased the independent movie studio Legendary Entertainment for $3.5 billion, giving it a strong foothold in Hollywood. Legendary is the production company behind huge blockbusters including Christopher Nolan's The Dark Knight trilogy, Jurassic World and Godzilla. The studio has a distribution pact with one of the major Hollywood studios, Universal, which could play into Wang's desire to take over Hollywood.
So, what are Wang's Hollywood ambitions?
The billionaire has made no secret that he wants to own one of the big six Hollywood studios—either Sony, Fox, Universal, Paramount, Disney or Warner Bros. He came close—in July, it was reported Wanda was in talks to buy a 49 percent stake in Paramount. But, perhaps in a sign that those talks have stalled, the Chinese conglomerate signed a pact with Sony instead to co-finance major productions, with a view to attracting both U.S. and Chinese audiences.
Through Legendary's deal with Universal and Wanda's pact with Sony, Wang is already an influential power player in Hollywood. But he isn't done.
"I might as well start from wherever I can, such as through investment with all six [studios]," Wang told The Hollywood Reporter this week of his lofty ambitions. "We will continue to work on a potential acquisition. But it won't hurt to start by doing what we can. Participating via investment seems like a wise choice for the time being."
What else does he own?
Wang's interests don't just end with the movie industry. In 2015, Wanda bought a 20 percent stake in Spanish football team Atletico Madrid. And, according to his Hollywood Reporter profile, he has over 1,000 pieces of artwork valued at $1 billion in his private collection—including a $28.2 million Picasso.
He really loves Nicole Kidman
And finally, perhaps the most interesting nugget about the Chinese billionaire: he is a huge fan of the actor Nicole Kidman. "Honestly, my muse is Nicole Kidman. When I was young, I adored her. She's very beautiful, and she's also a big name here in China," he told THR.