WHO Warns of 'New, Dangerous' Pandemic Phase as Case Counts Break Records
The world has entered a "new and dangerous phase" in its fight against the coronavirus pandemic, the World Health Organization (WHO) warned on Friday.
The WHO said countries across the globe reported more than 150,000 new virus cases in the last day, the largest single-day increase in cases the agency has received thus far.
"The pandemic is accelerating," WHO Director-General Dr. Tedros Adhanom Ghebreyesus said during a Friday news briefing.
"The world is in a new and dangerous phase. Many people are understandably fed up with being at home," Ghebreyesus said. "Countries are understandably eager to open up their societies and economies. But the virus is still spreading fast. It is still deadly. And most people are still susceptible."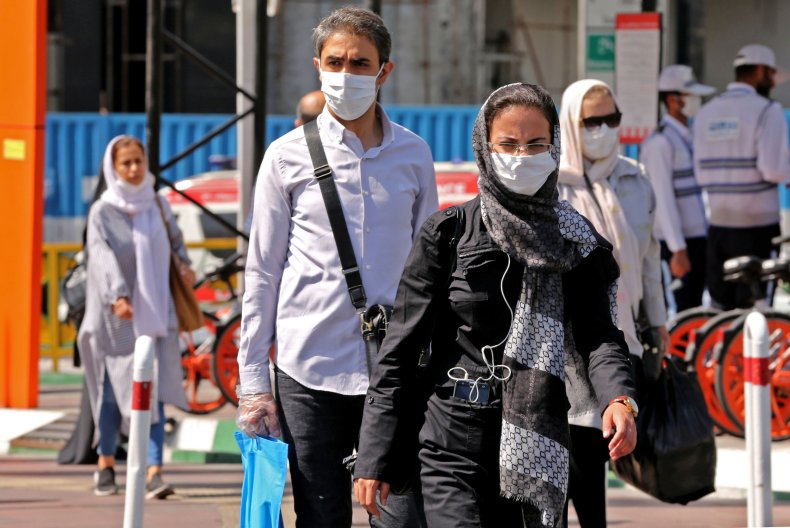 By Thursday, more than 8,385,000 cases had been reported to the WHO. More than 450,000 people have died after contracting the virus, according to the agency's tallies. Though the bulk of new cases reported in the last record-breaking day were from the Americas, Ghebreyesus said rising case counts in South Asia and the Middle East were also cause for concern.
According to a tracker at Johns Hopkins University, the U.S. continues to lead the world in terms of case counts, with more than 2.2 million reported in the country by Friday, as well as more than 118,000 deaths. Brazil is set to become the second country to breach the 1 million cases milestone after weeks of reporting high counts, with more than 47,700 deaths confirmed by Thursday.
Projections by the Institute for Health Metrics and Evaluation estimated the U.S. would record close to 170,000 COVID-19 deaths by October 1, while Brazil was estimated to surpass 125,000 deaths by early August.
In other parts of the world, China recently began reporting new cases in Beijing after enforcing strict lockdowns during the early months of the year, and India retained its position as the fourth most affected country, with more than 380,000 cases reported to the WHO by Friday. Meanwhile, virus cases have been on the rise in the Middle East over the past month, with Iran leading the region and surpassing 200,000 this week.
Though Ghebreyesus said he recognized the frustrations individuals and countries face amid continued efforts to practice physical distancing and refrain from gathering in large groups, he encouraged everyone to remain cautious and alert.
"It's the most vulnerable who will suffer the most," he said, adding that every country, regardless of its wealth or lack of it, is home to communities that consist of vulnerable citizens.
"We continue to call on all countries to focus on the basics: find, isolate, test and care for every case," he said.
The WHO did not respond to Newsweek's request for further comment before publication.