Who Was Amie Harwick? Remembering the Sex Therapist and Ex-Fiancee of Drew Carey
Hollywood sex therapist Amie Harwick died on Saturday, with authorities saying she was assaulted in her home, according to CNN. Police responded to reports of a woman screaming, and found Harwick, 38, unresponsive below her third-floor balcony, suffering injuries consistent with a fall.
Her ex-boyfriend, Gareth Pursehouse, was arrested on Saturday afternoon in connection with Harwick's death. The therapist had recently been granted a restraining order against Pursehouse.
Harwick specialized in family and sex therapy, and often advocated for sex workers, CNN reported. She also supported a nonprofit offering subsidized counseling for workers in the adult sex industry.
She was engaged to comedian Drew Carey in February 2018 but the couple called off the wedding in November.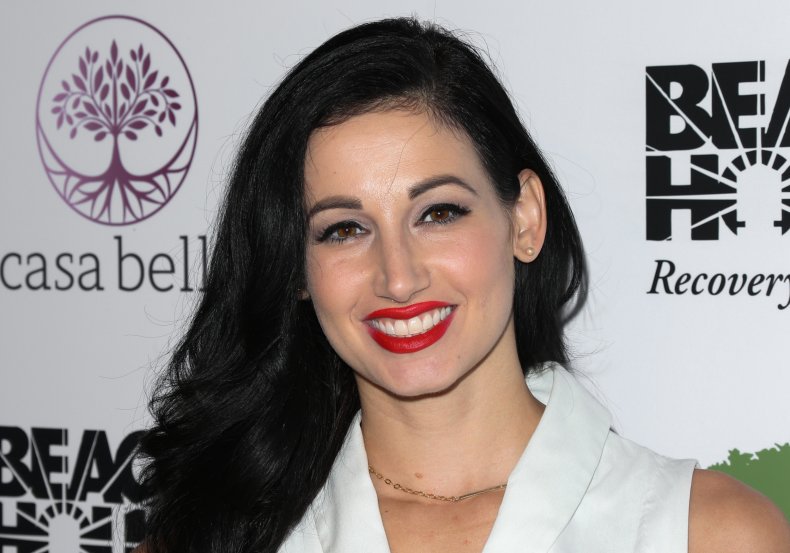 A former Playboy model, Harwick's work left an impact on her clientele. Many celebrities shared messages of grief over her death, as well as gratitude for her help in their personal lives.
Australian model Emily Sears tweeted on Sunday: "I was so saddened to receive this news today. Dr Amie Harwick was my therapist. Her work changed my life. It's truly heartbreaking that she passionately dedicated her life helping others heal from trauma and live freely. This shouldn't have happened to her."
Another client of Harwick's, writer Kelsey Darragh, wrote on Twitter: "f****** enraged to hear this news...she was my therapist. ...we spoke in detail about my past history w domestic abuse. She dedicated her LIFE to helping women like me. feels unreal. RIP dr.amie."
Documentary worker Tyler Curtis praised his friend Harwick, and called her suspected killer a "stalker."
"This weekend a stalker murdered my friend Dr. Amie Harwick because they couldn't handle rejection," he claimed in a tweet. "When someone you care for expresses their concern over an ex or fanatic, believe them. Restraining orders never seem to work for those hellbent on harm. Protect your loved ones."
Harwick also had a lasting effect on those who didn't know her personally. In 2014, Harwick released her book, The New Sex Bible for Women: The Complete Guide To Sexual Self-Awareness and Intimacy.
According to the book's synopsis on Amazon: "The key to a great sexual experience is satisfying your partner. Is it true though? For most women, great sex lies in not only satisfying your partner, but also having a good understanding of your own body, needs, and desires."
The therapist also featured in several podcasts and other forms of media such as the documentary Addicted To Sexting. The documentary is currently available for free to Hulu subscribers.
Harwick earned a bachelor's degree in psychology from California Polytechnic University and a master's degree in clinical psychology from Pepperdine University. According to her website, she graduated from the Institute for Advanced Study of Human Sexuality with a doctoral degree in human sexuality.