Who Was Andrew Coffey? Nine People Charged for FSU Hazing Death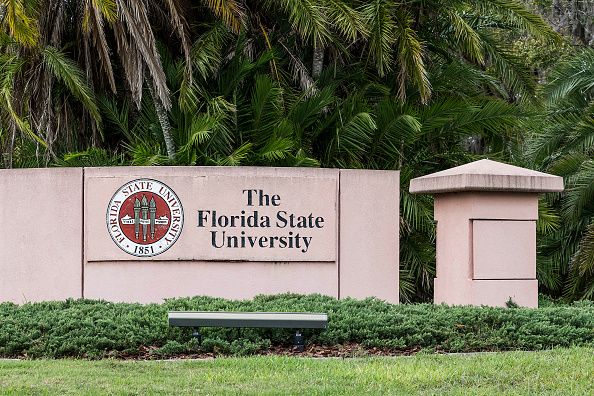 Nine people received arrest warrants from the Tallahassee Police Department Tuesday night in relation to the death of Andrew Coffey, a Florida State University student who died last year after drinking too much at a fraternity event.
The warrants listed the charge of hazing causing injury or death, which is a third-degree felony.
Coffey, a 20-year-old Pi Kappa Phi pledge, was found without a pulse November 3 following "Big Brother Night," where he reportedly consumed a bottle of Wild Turkey 101 proof bourbon at the off-campus party and passed out on a couch. A medical examiner later determined Coffey's blood alcohol level to be .447 — more than five times the legal limit to drive.
In the immediate aftermath, FSU President John Thrasher indefinitely suspended the university's 55 fraternities and sororities and banned alcohol at events with 700 other student organizations outside the Greek system.
A grand jury in December recommended that prosecutors pursue criminal charges against FSU fraternity members, claiming hazing and underage alcohol abuse related to Coffey's death. The warrants served Tuesday were for Luke E. Kluttz, 22, Clayton M. Muehlstein, 22, Brett A. Birmingham, 20, Conner R. Ravelo, Christopher M. Hamlin, 21, Anthony Petagine, 20, Anthony Oppenheimer, 21, John B. Ray, 21 and Kyle J. Bauer, 21. Kluttz, Muehlstein, Oppenheimer, Petagine and Ray held leadership positions in the fraternity, according to the Tallahassee Democrat.
Coffey, who was from Lighthouse Point on Florida's east coast, transferred to FSU for his junior year and studied civil engineering. He had intended to enlist in the Navy upon graduation, according to a letter from his mother cited by CNN.
"I can't get a job where I sit behind a desk all day, it will drive me crazy," he said, according to the letter. "I want to get out and see the world."
A memorial service held in late November at Pompano Beach High School — where Coffey graduated from in 2015 — offered about 500 attendees a glimpse into his life: He was often referred to as "Drew," was "an overachiever on the gridiron," sported spiked hair back in the day and even chased a wild boar on a camping trip.
These developments follow a string of crackdowns from universities in an effort to quell dangerous hazing. Penn State University's administration and Interfraternity Council, for example, suspended fraternity social activities following the death of 19-year-old Timothy Piazza in February 2017. Schools including the University of Michigan, Texas State University and Ohio State University all suspended Greek activities in some form in the latter half of 2017.