Who Was Charles Manson Married To? Meet The Women Cult Leader Had Romances With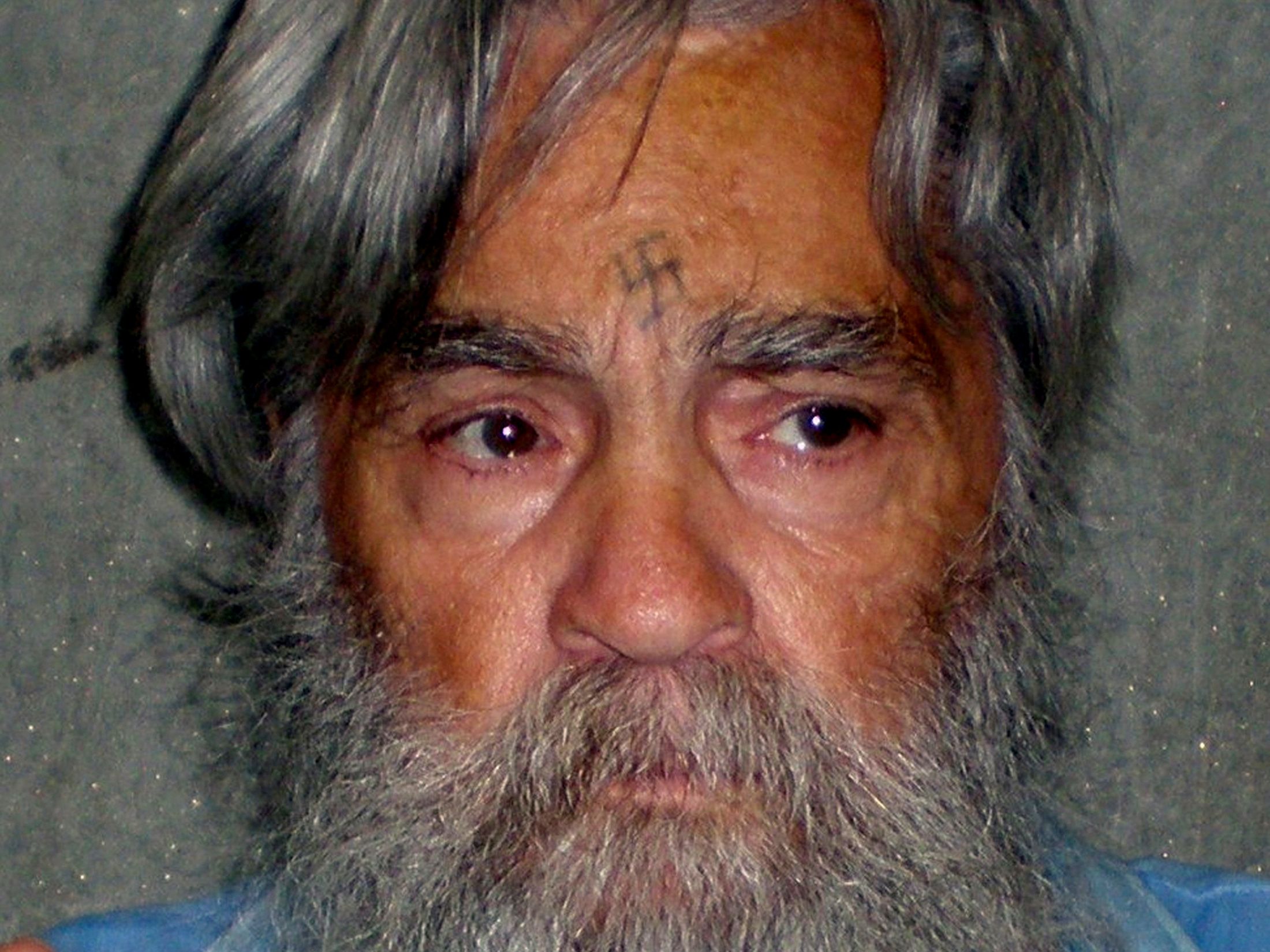 Charles Manson, who died Sunday at 83, was a notorious murderer and cult leader who spent most of his life incarcerated. But that didn't keep several women from courting him over the years. He was married twice, and reportedly almost married a third time, as recently as 2014.
The first Mrs. Manson was Rosalie Jean Willis, a teenage hospital waitress. The couple tied the knot in January 1955, when Manson was between prison sentences. Manson, who was a regular guest of the prison system as a teenager, was released on parole a few months before marrying Willis. They moved to California and had a son, Charles Manson Jr., who later changed his name to Jay White and died by suicide in 1993.
"It was a good life, and I enjoyed the role of going off to work every morning and coming home to my wife," Manson told Nuel Emmons for Manson in His Own Words: The Shocking Confessions of 'The Most Dangerous Man Alive.' "She was a super girl who didn't make any demands, but we were both just a couple of kids."
The "good life" didn't last long. Manson was soon back in prison, and the couple divorced in 1958. The following year he married Leona "Candy" Stevens, who had a prostitution record. They also had a son, Charles Luther Manson. Once again, true love eluded Manson: The couple divorced in 1963.
Six years later, Manson and his cult of groupies, the Family, committed their brutal murders. He once again ended up behind bars, this time for the rest of his life. But the nature of his crimes (and the swastika carved into his forehead) proved no deterrent to hopeful future wives.
In 2013, 25-year-old Afton Elaine Burton, also known as Star, told Rolling Stone that she and Manson were going to get married. She had moved to Corcoran, California, to be near the convict in 2007, and would regularly visit him for hours.
"I don't care what those kind of people think. It doesn't make any difference," Burton told CNN. "The man that I know is not what they have in the movies or in documentaries and the books. He's nothing like that. He doesn't tell people what to do. He's not manipulative at all." Burton, who ran a number of pro-Manson sites, reportedly believed in his innocence.
At the time, Manson told Rolling Stone that the talk of marriage was "a bunch of garbage. You know that, man. That's trash. We're just playing that for public consumption." But the following year, the Associated Press reported that the two had applied for a marriage license. Maybe the third time would be the charm.
The couple's marriage license expired after three months. The author Daniel Simone said the marriage was just another attempt in a plan by Burton and a friend, Craig Hammond, to display the murderer's body publicly in a glass case after his death. In an interview with the New York Post, Simone said Manson had "finally realized he's been played for a fool."
Manson told Simone he was never going to die anyway. Burton's plan was "therefore a stupid idea to begin with."