Who Was Christina Carlin-Kraft? Former Playboy Model Strangled to Death in Ardmore Aged 36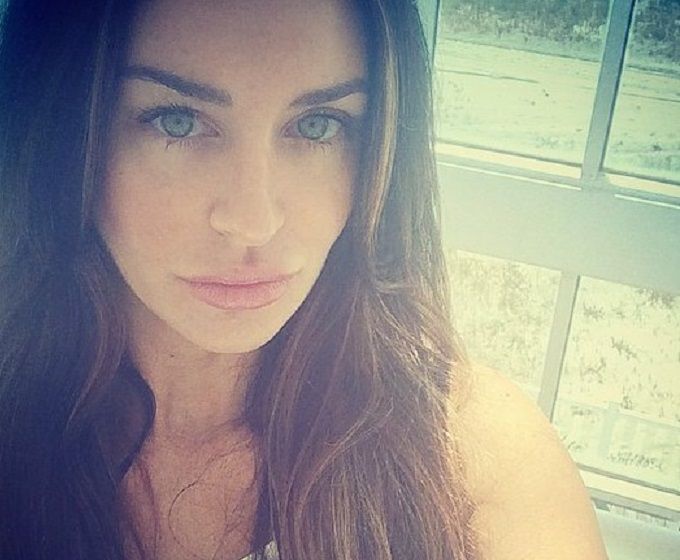 An investigation has been launched after a 36-year-old woman was found dead from a suspected strangling inside her home in Philadelphia.
Officers from the Lower Merion Township Police were responding to a welfare check of the occupant of an apartment in Ardmore when they found the woman, later identified as 36-year-old model Christina Carlin-Kraft.
An autopsy from the Montgomery County Coroner's Officer ruled that Carlin-Kraft was killed as a result of "ligature strangulation," reports the Philadelphia Inquirer.
"There does not appear to be any current concern for residents in the area," Montgomery County District Attorney Kevin R. Steele and Lower Merion Township Police Superintendent Michael J. McGrath said in a joint statement.
No arrests have been made so far in connection with the homicide.
Carlin-Kraft is reported to have only moved into the apartment a few days ago and recently called police after having items stolen from her home. Police have not established whether the alleged burglary and her homicide are connected.
Local residents have described their concerns in the wake of the 36-year-old's death.
"We never had that type of thing in Ardmore. Hardly ever. It's enough to make me cry," said Dave Farina told WPVI. "I'm praying for them that they find out who did it. And bring them to justice."
According to her profile on Model Mayhem, Carlin-Kraft was originally from New York and had Russian and German background "with a hint of Swedish."
"I've done runway shows, print work, commercials for jewelry and evening gowns, and I did a tasteful photo shoot for Playboy that was beyond Hollywood glamour," she adds.
She is also credited with appearing in Maxim and Vanity Fair as well as for Victoria's Secret and QVC.
In 2016, she was charged with misdemeanor assault, attempted assault and harassment after allegedly getting into a fight with the manager of a New York restaurant.
"The guy [she was with] didn't want to pay. The manager interceded," a source told the New York Post at the time. "She was intoxicated, and she claimed that the manager pushed her, but there was video of the incident that showed she was lying."
The charges against her were later dropped.
Police are asking anyone with information regarding the homicide to call Lower Merion Police Department at 610-649-1000 or the Montgomery County Detective Bureau at 610-278-3368.