Who Was David Davis? Former WISN-TV Channel 12 Anchor Dies in Motorbike Crash in Texas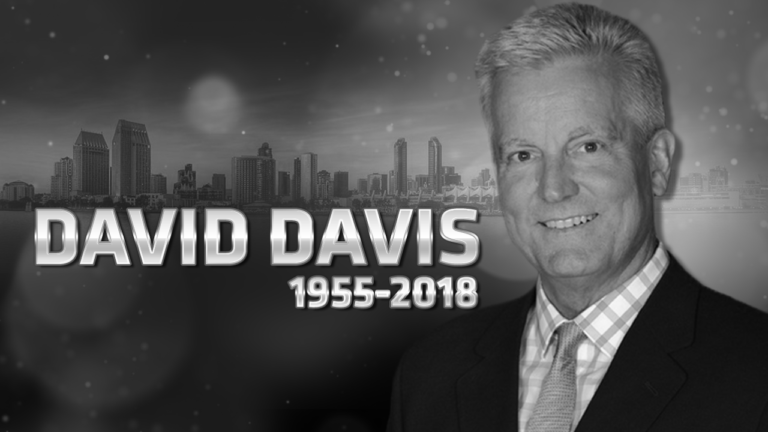 Veteran San Diego news anchor David Davis has been killed in a traffic accident, only a few months after retiring, according to the broadcaster he once worked for.
"It is with great sadness I learned of the passing of my esteemed colleague and friend David Davis," Michael Turko, an investigative reporter at the KUSI network announced in a written statement on Thursday.
"Perhaps the best thing you could say about David is that he was the real deal, a real person, a real man, and a real joy to be around. A real news professional from the old school, crusading for balance in an increasingly out of kilter world.
"I wish you great journeys ahead my friend, on a Harley with the wind at your back. You will be sorely missed by all of us you left behind," Turko said.
The KUSI team also published a note to Davis's relatives, writing: "We pass along our condolences to the Davis family and all those he touched here in San Diego."
The longtime KUSI journalist reportedly died on Wednesday night near Dallas during a cross-country road trip, the channel reported. He is survived by his wife Staci Ortiz-Davis and his two children.
The University of Tennessee alumnus, who majored in Communications, anchored across four U.S. states over the course of his career and joined the KUSI News team in January 2003. He served as a reporter and an anchor at the channel until a few months ago, when he announced his retirement.
Read More: Joe Biden mocks Donald Trump's comments, rejecting Hurricane Maria death toll
Another former workplace of Davis, Milwaukee-based WISN, also reported on his passing, paying tribute to the man who worked at the station from 1988 to 2002. Before moving to Wisconsin, Davis also worked for networks in Colorado and Arkansas.
As a journalist he received awards for his work, including for his spot news coverage of the arrest of Milwaukee serial killer and sex offender Jeffrey Dahmer in 1991 and then for his coverage of the 9/11 attacks and consequences, during a week-long posting in New York.
Who Was David Davis? Former WISN-TV Channel 12 Anchor Dies in Motorbike Crash in Texas | U.S.