Who Was Dennis Hof? Brothel Owner Who Died Weeks Ago Wins Midterm Elections Race
Dennis Hof died weeks ago but, on Tuesday, Nevada voters still elected the former brothel owner to their State Assembly.
Hof, a Republican who was known across the state as a reality TV star and "pimp," had launched a strong bid to represent Nevada's Assembly District 36 before his death in October.
The Republican, who had branded himself the "Trump of Pahrump," was found dead hours after his celebrating his 72nd birthday at a campaign rally event.
Despite his death, Hof had remained on the ballot due to state laws and in the leadup to the midterms, GOP officials in the state had urged Republicans to still cast their ballots for him to prevent Democrats from flipping the seat.
That strategy appears to have worked, with Hof projected to win the seat with nearly 70 percent of the vote as of early Wednesday morning, defeating Democratic hopeful Lesia Romanov.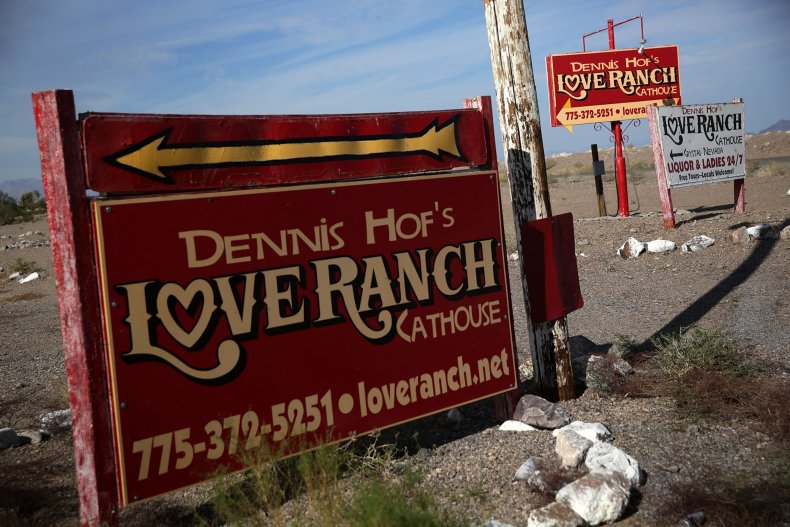 What happens now?
With the late brothel owner set to be elected, a complicated tri-county process to appoint a living Republican to the seat is likely to follow.
Commissioners from the Nye, Lincoln and Clark counties will be faced with the task of appointing a new representative.
According to the Reno Gazette Journal, Nye County Republican Central Committee Chairman Joe Burdinzski and former Assemblyman James Oscarson have both been tipped as potential replacements for Hof.
The brothel owner leaves behind a contentious legacy, with Hof facing multiple sexual assault allegations and being branded a misogynist before his death, according to The New Yorker. The cause of Hof's death has yet to be released.