Brothel owner and Nevada Assembly candidate Dennis Hof died Tuesday morning. Hof's political consultant, Chuck Muth, tweeted that he confirmed his death with the sheriff's office in Nye County, Nevada.
Muth added that he was heading out to Hof's brothel, Love Ranch Las Vegas in Crystal, Nevada, and would share more information once he learns more.
Hof's brothel employees were featured in the HBO series Cathouse and he recently ran a successful primary campaign for Nevada's Assembly District 36 to become the Republican candidate. He was set to face off against Democratic candidate Lesia Romanov in November.
"It's all because Donald Trump was the Christopher Columbus for me," Hof told the Associated Press after his win. "He found the way and I jumped on it."
Nye County spokesman Arnold Knightly told the Reno Gazette Journal that Hof went to sleep on Monday night after a campaign rally in Pahrump, Nevada, and never woke up in the morning. Muth explained that he got a call from Hof's assistant, who was in tears, telling him that Hof died and that the assistant needed Muth to come to Nevada for support.
"We had a wonderful event last night. He was having the time of his life last night. Grover Norquist was there," Muth told the Reno Gazette Journal. "[Adult film star] Ron Jeremy was there. He was given a rescue dog as a birthday present. He was having the time of his life."
The event was part campaign rally and part birthday party for Hof, who just celebrated his 72nd birthday on October 14.
Hof, the son of two immigrants who came to America through Ellis Island, took over Nevada's oldest brothel, the Moonlite Bunny Ranch, in 1992. He later went on to own seven brothels in Nevada, according to CNN.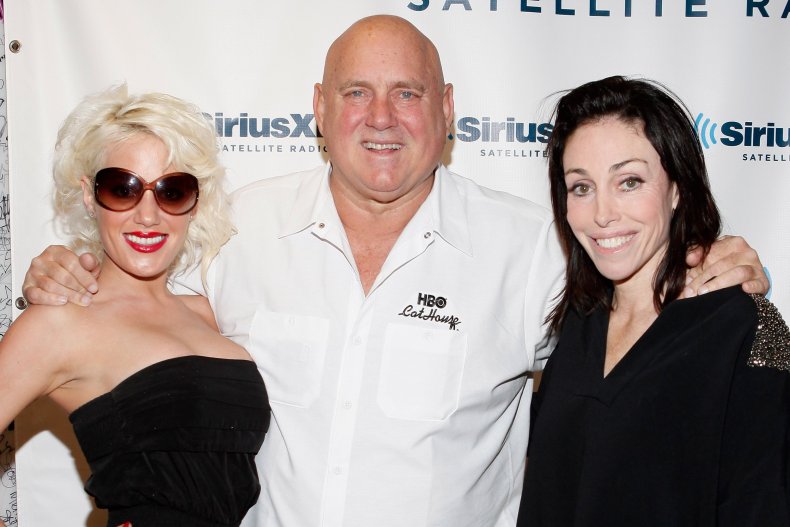 He explained to iHeartRadio host Nikki Sixx that he turned prostitutes into independent contractors, who were able to refuse any act or customer. He also gave them financial advice and in exchange, they split their earnings with him.
"Every girl has their limits, and I want a willing buyer and a willing seller," he said. "When you change things that drastically everyone thought he's a square, this is never gonna work. And, now, I own all my competition."
The HBO series "Cathouse" launched in 2005 and documented the goings-on of the Bunny Ranch brothel. In August, HBO removed "Cathouse" and other adult entertainment shows from its website and apps, citing a lack of "strong demand."
In October 2015, NBA champion Lamar Odom spent four days at the Love Ranch brothel. He was discovered unconscious by two employees and spent three months recovering in the hospital.
Hof won the Republican primary for Assemblymember in June and has referred to himself as the "Trump of Pahrump," noting similarities between himself and the president.
Shortly after his political victory, Hof was accused by a sex worker of rape, stemming from an alleged incident in 2005. The unnamed accuser reported it two years later, which Hof denied. He was also accused in April of sexually assaulting two former prostitutes in 2009 and 2011, according to the Las Vegas Review-Journal. However, the cases were closed because of a lack of evidence.
Following his win, Hof told Newsweek he felt "relieved." "I feel like I've been in a UFC cage fight," he said.
Hof is survived by his two children, which he had with his first wife, Shirley, in the 1960s, according to his campaign website.