Who Was Dom Deluise's Wife? Actress Carol Arthur Has Died at 85
Comedic actress Carol Arthur has died, according to The Hollywood Reporter. She was 85 years old. Following an 11-year battle with Alzheimer's disease, Arthur died at the Mary Pickford House at the Motion Picture & Television Fund home in Woodland Hills on Sunday. She had lived there since 2015, and was the widow of actor Dom DeLuise.
Arthur was born Carol Arata in Hackensack, New Jersey. She attended the Feagin School of Dramatic Radio and Arts and the American Academy of Dramatic Arts in New York City. She made her Broadway debut in 1964 in High Spirits, and later appeared in The Music Man with Dick Van Dyke, and Woman of the Year with Lauren Bacall in the 1980s. In between her time on Broadway, she also appeared in dozens of films.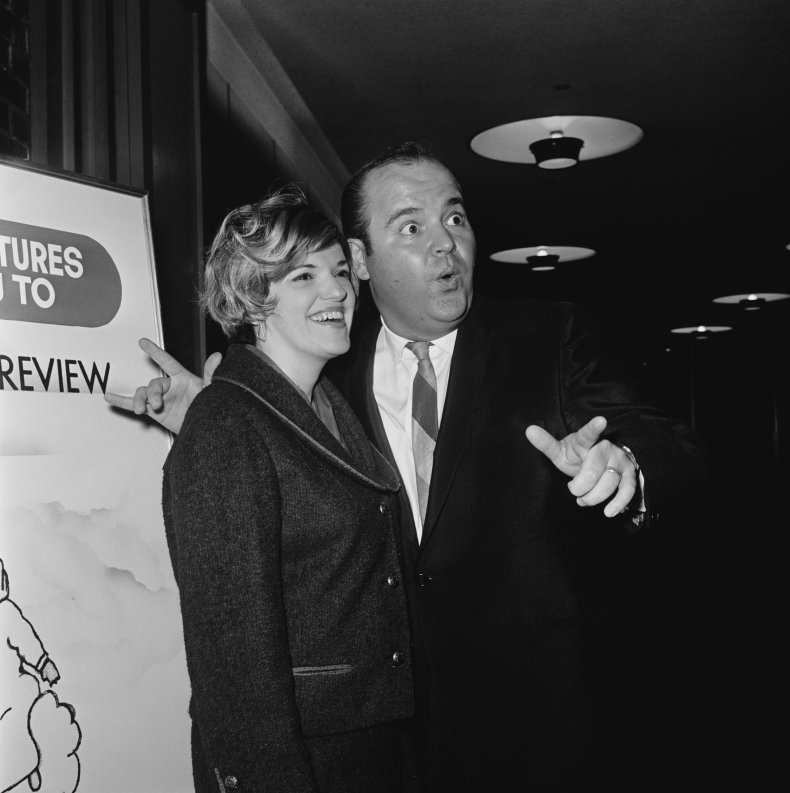 The actress is best remembered for her role as school headteacher Harriett Van Johnson in Mel Brooks' Blazing Saddles. A frequent collaborator of Arthur's, Brooks said in a statement: "She was my lifelong friend, and she will be missed." Arthur also worked with Brooks in Silent Movie, Robin Hood: Men in Tights, and Dracula: Dead and Loving It.
Brooks also tweeted a tribute to the veteran actress, recalling her role in Blazing Saddles as the "over-the-top, outspoken schoolmarm."
Arthur met her late husband DeLuise in 1963 at the Provincetown Playhouse in Massachusetts when performing in Summer and Smirk. Two years later, they they were married. They remained together until he died in 2009 of kidney failure.
"I never met anybody like him," Arthur had said of DeLuise to the Los Angeles Times in 1999. "He was just so much bigger than life, and he was so funny. I thought, 'This is the way to spend a lifetime.'"
Her other acting credits include The World's Greatest Lover, Hot Stuff, The Princess and the Dwarf, Driving Me Crazy, The Good Bad Guy, The Godson, and Between the Sheets. Arthur also appeared on her husband's CBS comedy-variety show, The Dom DeLuise Show.
One notable movie she appeared in was the 1983 film Happy. She was accompanied by Dom and their three sons, Michael, Peter and David, who also became actors. Her final acting credit was a 2004 episode of 7th Heaven.
Arthur is survived by her three sons, along with three grandchildren and her brother. Details for a memorial service have yet to be announced.