Who Was Dr. Maya Angelou? Google Doodle Celebrates 90th Birthday of Poet and Activist
Google Doodle is celebrating the life of the iconic poet, author and civil rights activist Dr. Maya Angelou on what would have been her 90th birthday on 4 April 2018.
Regarded as one of the most influential writers in American history, the doodle features Angelou reading arguably her most famous poem, Still I Rise, along with her son Guy Johnson (also an accomplished author and poet), singers Alicia Keys and Martina McBride, and actors America Ferrera, Laverne Cox and Orpah Winfrey.
Born Marguerite Annie Johnson on April 4, 1928, in St Louis, Missouri, before being raised in Arkansas, Angelou's life took a tragic turn when she was sexually assaulted aged just 7-years-old. The traumatic incident left her mute for five years, during which time she took solace in books and poetry, launching her into a lifetime of literature.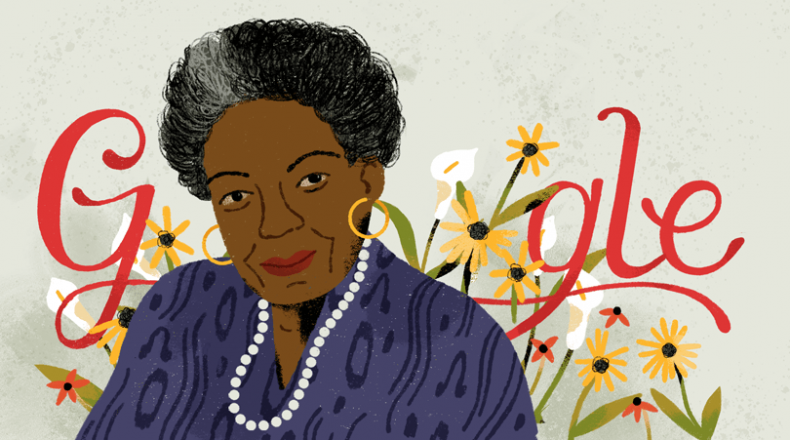 The author wrote a total of seven autobiographical books, starting with 1969's I Know Why the Caged Bird Sings, detailing her younger life while dealing with subjects such as rape and racism, which brought her international acclaim.
Throughout her career, she went on to publish several other books of poetry including Just Give Me a Cool Drink of Water 'fore I Diiie (1971), And Still I Rise (1978), Now Sheba Sings the Song (1987) and I Shall Not Be Moved (1990). She also wrote several books of essays, as well as screenplays and children's novels.
She received more than 50 honorary degrees for her writing, as well as the Presidential Medal of Freedom, the National Medal of Arts and three Grammy awards for Best Spoken Word Or Non-Musical Album.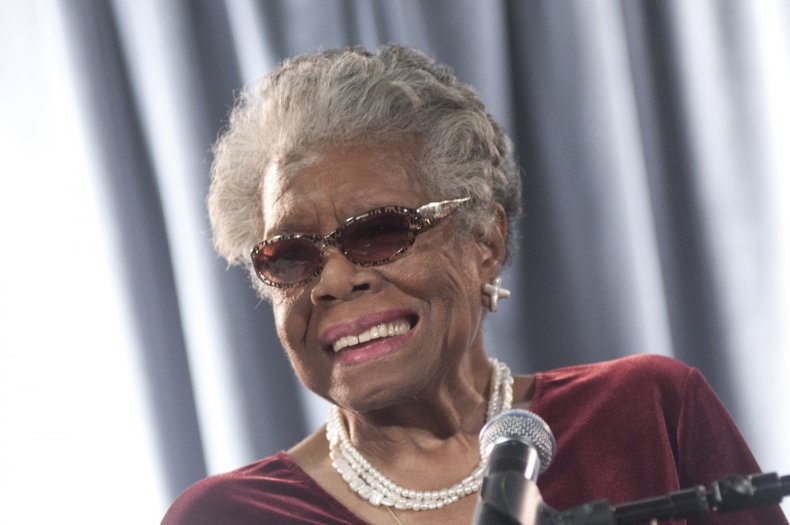 In 1993, Angelou read her poem On the Pulse of Morning at the 1993 inauguration of President Bill Clinton. It was only the second time a poem had been recited at an inauguration, the first being Robert Frost's recital at President John F Kennedy's ceremony in 1961.
Her birthday coincides with the date on which her friend and fellow civil rights activist Dr. Martin Luthor King was assassinated in 1968. She was also friends with Malcom X, and helped him set up new civil rights group—the Organization of Afro-American Unity—shortly before he was killed on February 21, 1965.
Angelou died at her home in California on May 28, 2014, aged 86.
Praising the writer, Google said in a statement: "Through her works, Dr. Angelou gave a voice to millions. She championed women's rights and gender equality. She redefined black beauty and celebrated African-American oral traditions. She advocated against war and campaigned for universal peace.
"Though we honor Dr. Maya Angelou's courage and compassion today, her words will continue to awaken hope around the world for years to come."