Who Was Fanny Blankers-Koen? Google Doodle Celebrates 'Athlete of the Century'
Today's Google Doodle celebrates Dutch athlete Francina "Fanny" Blankers-Koen, born 100 years ago, who challenged gender and age stereotypes to redefine what women in sports can achieve.
Blankers-Koen became the first woman to win four Olympic gold medals in a single event at the London 1948 Olympics, the first games held following the end of World War II.
The athlete first became an Olympian in 1936, at 18 years of age, when she took part in the Games held in Nazi-ruled Berlin. She finished fifth in the relay race and the high jump competition, and also scored an autograph from her idol, American runner Jesse Owens, who made history that year winning four gold medals and crushing the Nazi racist ideology of a "superior" Aryan race.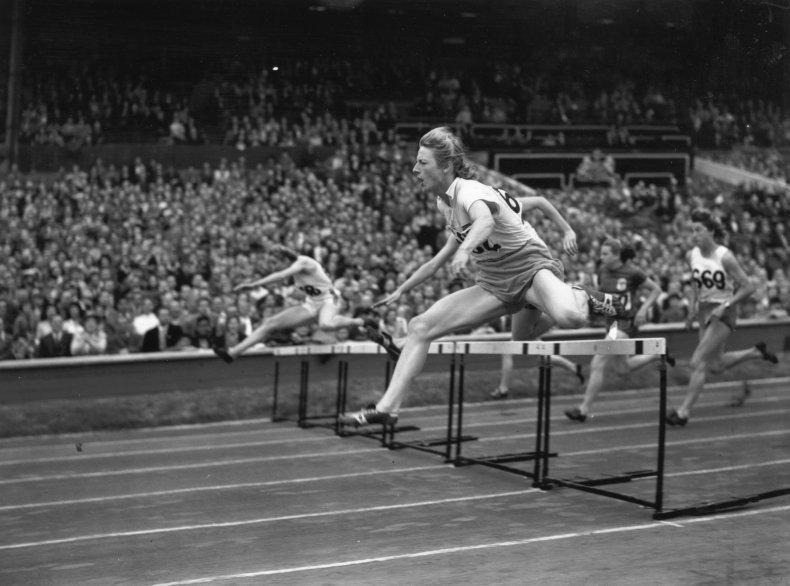 Blankers-Koen was breaking national and international world records, but her dreams of Olympic glory were delayed by the start of World War II, which meant the cancellation of the 1940 and 1944 Games. By the time she decided to compete in the 1948 Olympics, she had become the mother of two children and her choice to return to the competition was met with vicious, sexist criticism.
''I got very many bad letters, people writing that I must stay home with my children and that I should not be allowed to run on a track with—how do you say it?—short trousers,'' she later told The New York Times, in 1982. ''One newspaperman wrote that I was too old to run, that I should stay at home and take care of my children. When I got to London, I pointed my finger at him and I said, 'I show you.' ''
And so she did. She won gold in the 100m, 80m hurdles, 200m and the team 4x100m relay race. She might have won even more had she competed in the long and high jumps, of which she was the world record holder, had it not been for a rule forbidding atheltes from competing in more than three individual events.
Some recent media reports say she was three-months pregnant during those Olympics, but none of the obituaries written at the time of her death on January 25, 2004, mentioned a third pregnancy, and it is unclear how the rumor started.
Upon her return to Amsterdam, Blankers-Koen received a hero's welcome. She was driven through the streets in a carriage drawn by four white horses—an extravagance that struck her as odd. "All I did was win some footraces," she reportedly said—and was awarded knighthood in the Order of Orange Nassau from Queen Juliana. Her neighbors gifted her a bike so she could "go through life at a slower pace," according to the Olympic website.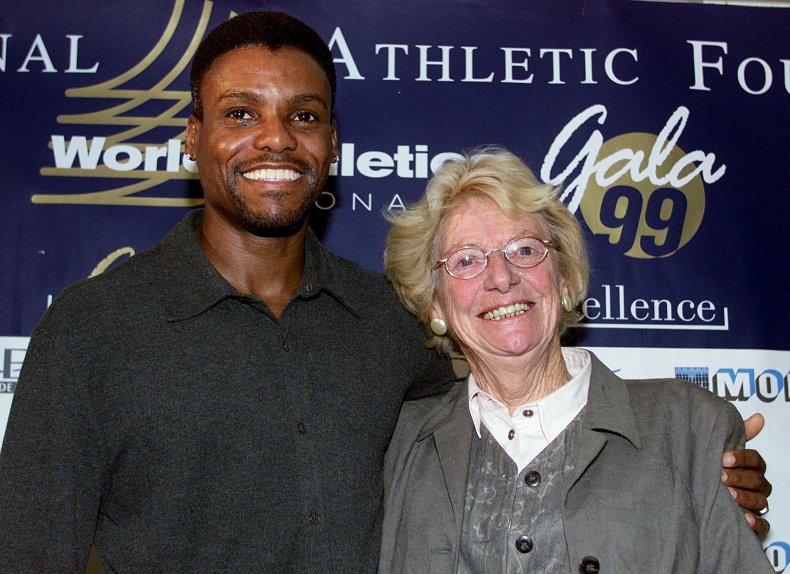 Even as a multi-decorated Olympian, some commentators could not help their sexist sneers. She was dubbed "The Flying Housewife" or "The Flying Dutchmam." Some articles at the time, quoted in a 2012 profile in the Smithsonian Magazine, described her running "like she was chasing the kids out of the pantry" or "as though racing to the kitchen to rescue a batch of burning biscuits."
But according to the International Association of Athletics Federations (IAAF), she was simply "the greatest female athlete of the 20th century"—a title the IAAF formally awarded her in 1999, along with the male winner Carl Lewis.