Who Was the First Female on the Supreme Court? Trump Becomes 5th President to Nominate a Woman
With his nomination Saturday of Amy Coney Barrett to the Supreme Court, President Donald Trump joins a short list of American leaders who have selected a woman as their choice to fill a seat on the highest court in the nation.
Only five presidents, including Trump, nominated women to the Supreme Court, beginning with President Ronald Reagan in 1981. While women account for only 3 percent of the total Supreme Court justice nominations, every time the Senate had to vote on her nomination, she was confirmed.
One woman, Harriet Miers, who served as counsel to President George W. Bush, withdrew her nomination before hearings began. Miers was nominated on October 3, 2005, and Bush's pick immediately faced criticism from members of his own party. Miers indicated in a questionnaire that she supported overturning Roe v. Wade, according to an NPR article from the time, but her lack of public opposition to abortion concerned conservatives who considered her an "unreliable choice."
Three weeks after her nomination, Miers asked Bush to withdraw her name from the running, writing in a letter to him that she was concerned the confirmation process "presents a burden for the White House and our staff that is not in the best interest of the country." Miers was also concerned about turning over confidential documents regarding her time in the White House advising Bush.
Bush agreed that turning over the documents would "undermine a president's ability to receive candid council" and "reluctantly accepted" her request that he withdraw her nomination.
Women serving on the Supreme Court date back to Sandra Day O'Connor, who became the first female Supreme Court justice in September1981. The process of O'Connor taking her seat on the bench lasted only 33 days from the time the president sent the nomination to the Senate to confirmation—nearly half the time the average confirmation process takes. She was unanimously confirmed.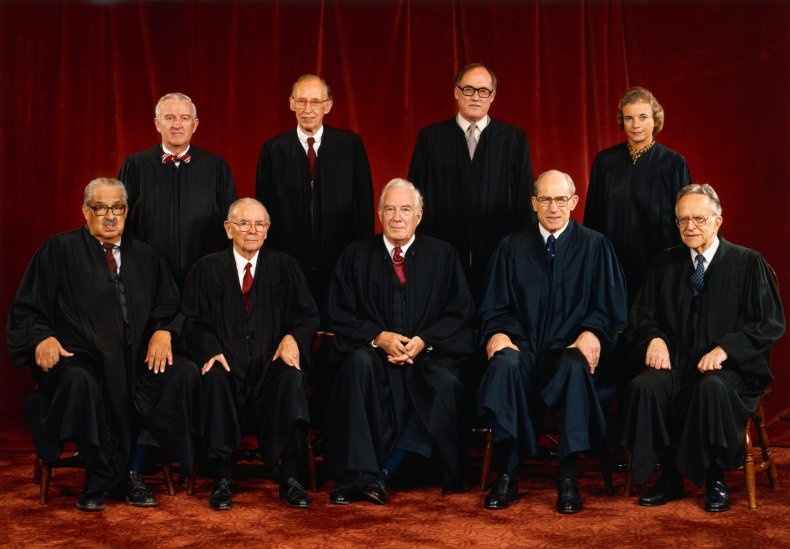 Twelve years later, another woman, Ruth Bader Ginsburg, who President Bill Clinton nominated, was confirmed to the Supreme Court, by a vote of 96 to three. Her confirmation process lasted 52 days, about 24 days less than the average since 1975.
President Barack Obama holds the record for the most women nominated to the Supreme Court; both of his nominees—Sonia Sotomayor and Elena Kagan—were confirmed. Sotomayor was confirmed on August 6, 2009, with 68 votes in her favor and 31 against. Almost exactly a year later, on August 5, 2010, Kagan joined her on the court after 63 senators voted to confirm her.
Once confirmed, a Supreme Court justice has lifetime job security, and the only way a seat opens up is if a person steps down or passes away. O'Connor retired in 2006 after serving 25 years; in 2009, Obama awarded her the Presidential Medal of Honor, the nation's highest civilian honor. Ginsburg died at the age of 87 on September 18 after 27 years on the Supreme Court, making her the longest-serving female justice. Both Kagan and Sotomayor are still serving as Supreme Court justices.
Trump originally had a list of more than 40 people he was considering to fill a Supreme Court vacancy but cut it down to 12 when he vowed to nominate a woman. He then narrowed it down to five and on Saturday, announced that his "brilliant nominee" was Barrett.
"It's time for a woman to be chosen, with everything that's happened and with Justice Ginsburg's passing," Trump said on Wednesday.